Religious Natural Marble White Archangel Saint Michael Statue for Client
Home »
News
»
Religious Natural Marble White Archangel Saint Michael Statue for Client
The St. Michael Angel statue that we have just produced recently, this is finished pictures. It's 180cm high, and is made by white marble. The statue has the best quality. And you can see the face detailed, you can see the master's perfect carving skills.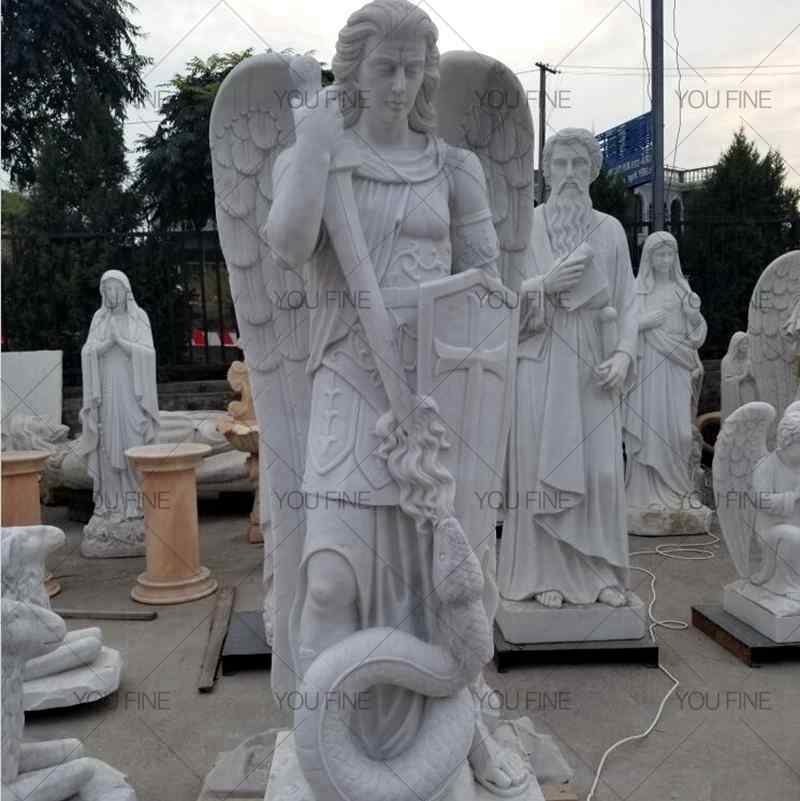 Introduce of Michael:
Michael is the chief warrior of God and the supreme commander of the Angels. The Bible calls it one of the Chief Princes.
The only angels who mention the name in the Old Testament are Michael and Gabriel, but in Christian culture, Michael is the most dazzling and famous angel. He has not only the courage and nothing that mortals do not have. Comparable power, but also has the most beautiful posture, very handsome.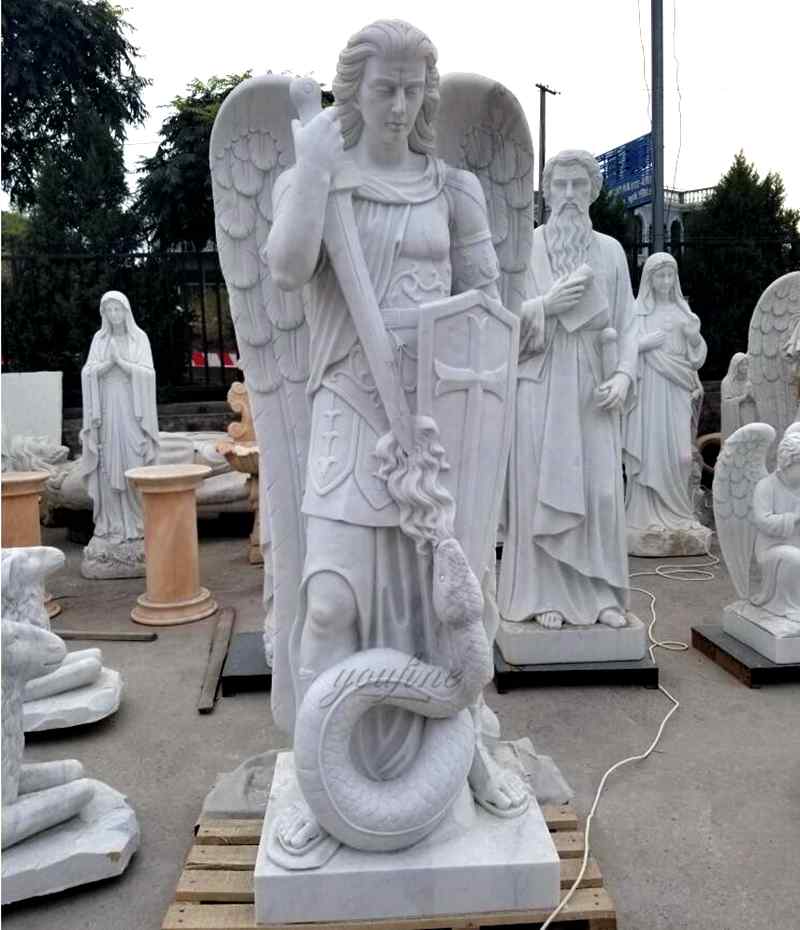 He is brave and brave. Although he is militant, he is full of compassion. He has absolute negation and ruthless annihilation for sinful things. He is the embodiment of "absolute justice" without any hint of darkness.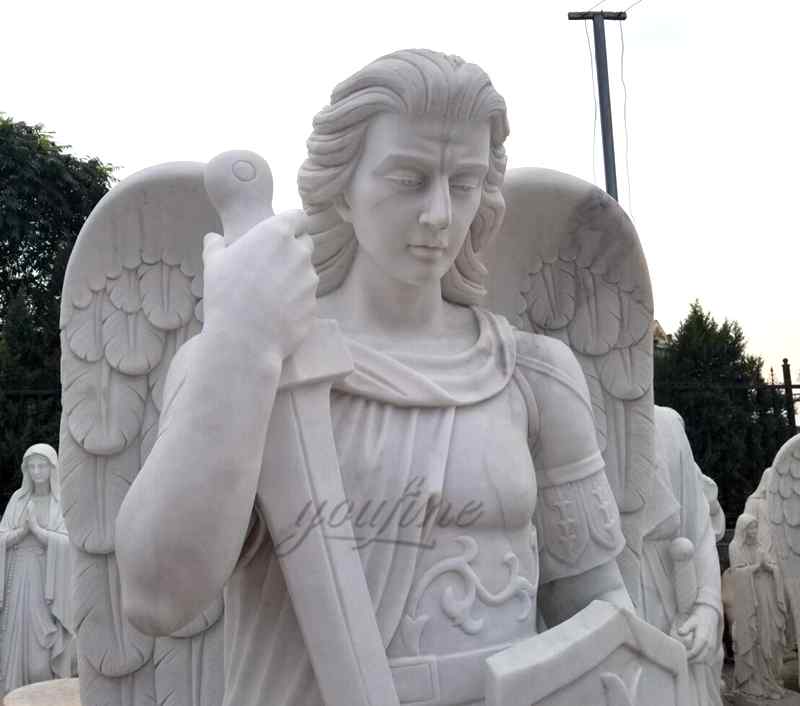 The customer is very satisfied with our statue. If you also like St. Michael Angel statue, please contact us. We would offer you more details.
Last Article:
Wholesale Customized Saint Michael Large Marble Angel Statues for Sale MOKK-401
Next Article:
Garden Ornament Life Size Bronze Female Angel Statue with Torch for Sale BOKK-05