Large White Marble Angel Statue for Customer
Home »
News
»
Large White Marble Angel Statue for Customer
Introduction of Large White Marble Angel Statue :
The legs of statue are half curved, with one arm facing up, one arm facing down, looking beautiful. And statue is with a high base. Very consistent with the image of the angels we imagined in our hearts, holy and beautiful.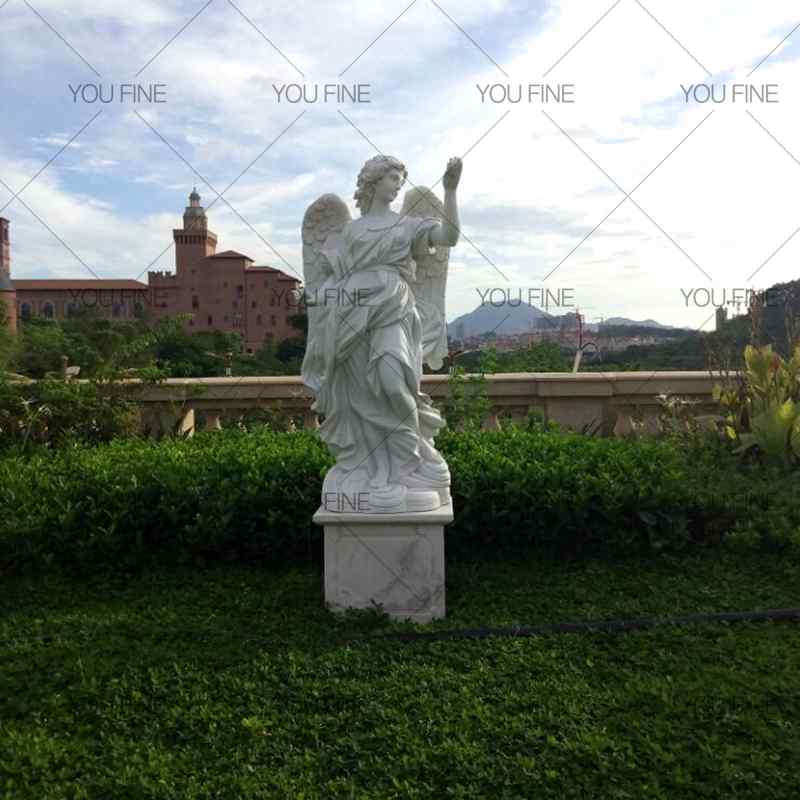 Comments of Large White Marble Angel Statue:
The customer said that our work is very good and the statue is very pleasant. Especially in the details, it looks very good. He said that if you need a statue in the future, you will find us to buy it. And we have a deep friendship. We will visit this customer in the future.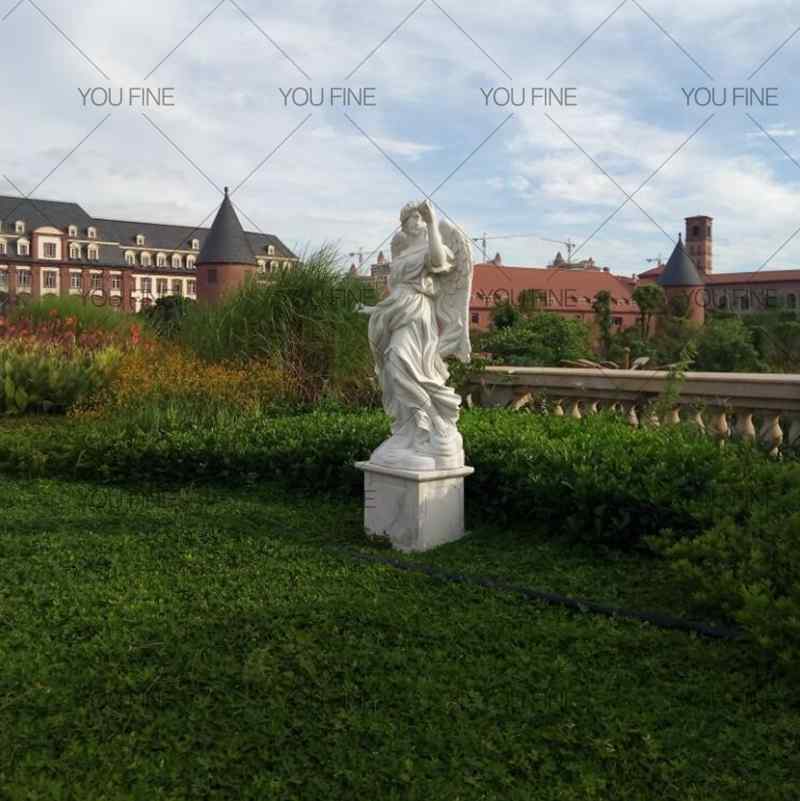 You Fine can accept custom:
1. Custom materials: Our various marble materials, white material, yellow material, red material, green material, etc. It is also possible to splicing clothes of different colors and marbles when making figures.
2. Custom design: We can not only make the standard models of angels, but also customize the portraits of angels. If you want to make a live-action angel, you can send the photos to us and we will make them for you.
3. Custom size: We can make angel statues from small to large, but the life size statue is the most popular size.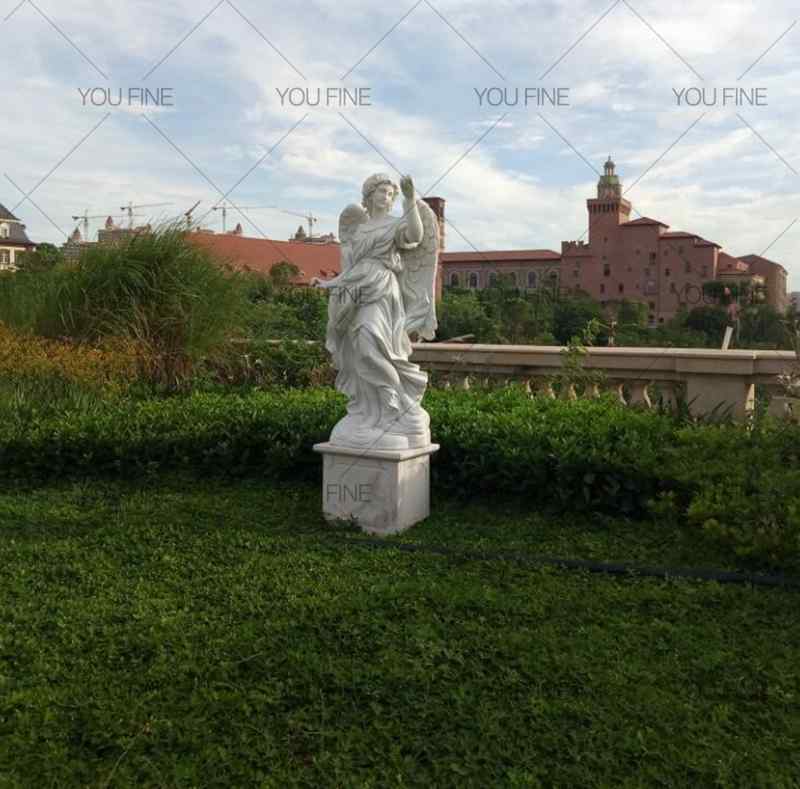 If you are interested in Large White Marble Angel Statue, please feel free to contact us. We would offer you more details.
Last Article:
Red Granite Teddy Bear Tombstone for Child Cemetery MOK1-102
Next Article:
Beautiful Life Size Marble Angel Statue Supplier MOK1-112