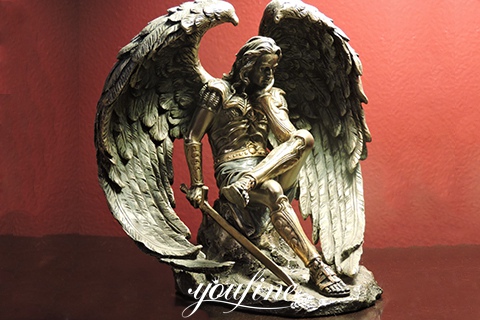 Bronze Casting Fallen Angel Lucifer Statue for Sale BOK1-351
Would you like to know the story of the fallen angel Lucifer? Would you like to have a Lucifer bronze statue with good workmanship? If your answer is yes, please do not miss YouFine.
Item No: BOK1-351
Size: Customized Size
Material: Bronze
Insurance: Cover All the Risk
Package: Strong Wooden Case
Lucifer Introduction:
This bronze statue depicts the fallen angel Lucifer for us. The name Lucifer means "day star" or "son of the good morning", and he is described as "perfect imprint, full of wisdom and perfect beauty. From his being From the day God created him, he was perfect, enjoying infinite glory. But these glories inspired him to rebel. He became proud in his heart, wanted to be equal to God, and finally fell from the glory of heaven and was sentenced to hell. Then, his name was changed to Satan.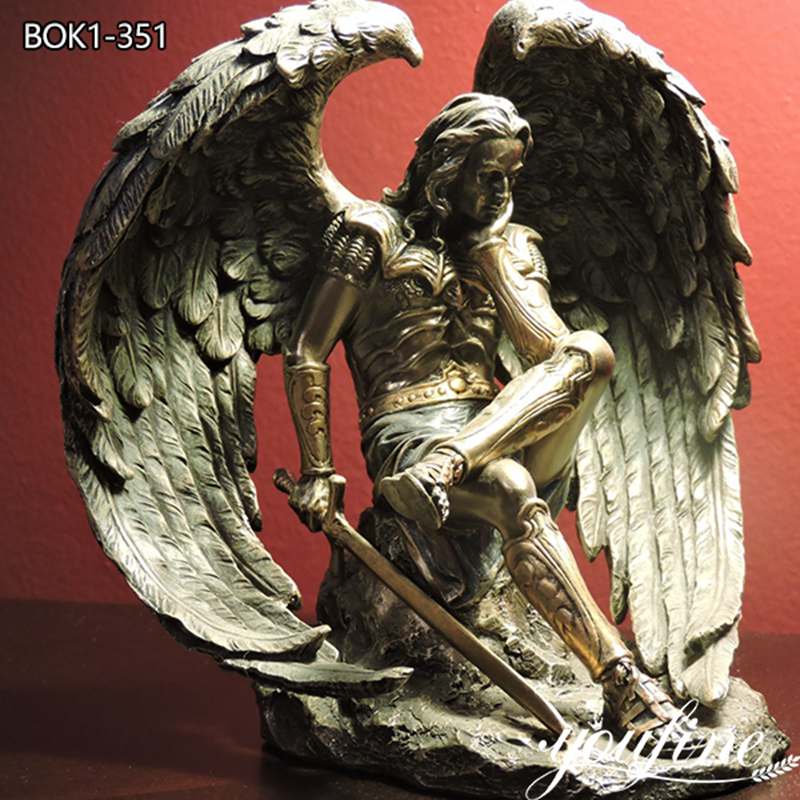 Lost Wax Casting:
The YouFine factory used the lost wax method for casting bronze angel statues. The lost wax method requires 33 steps, but the artisans in our factory have mastered each step proficiently. And we keep up with the development of technology, using silica sol to replace the ammonia water that people used before. This allows the bronze statue to stand the test of time without any white spots on the surface of the statue. Therefore, the bronze angel statues made by YouFine factory have been recognized and appreciated by customers.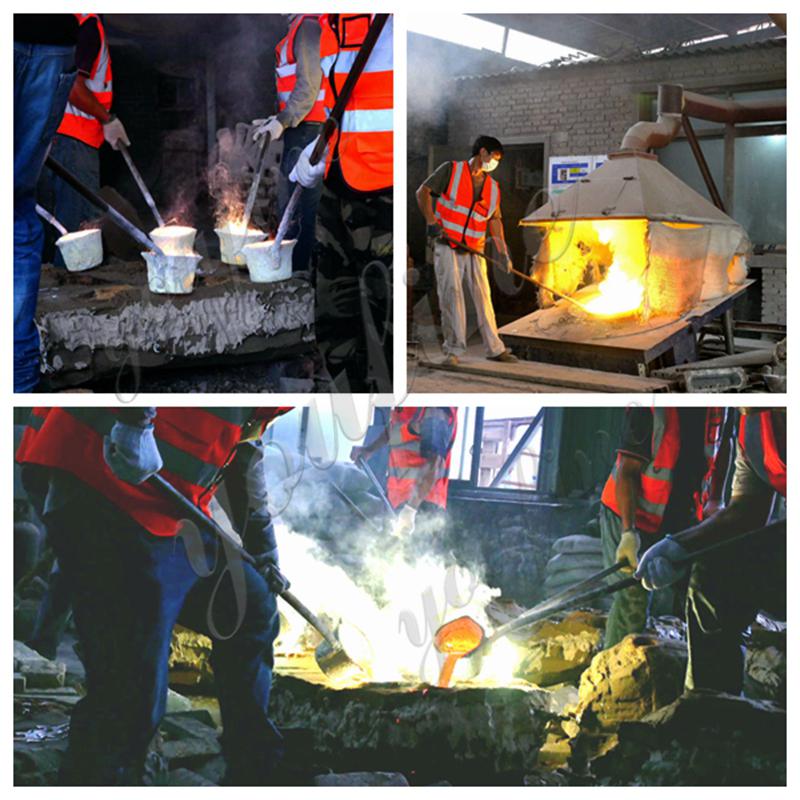 More Designs:
Due to the diversity of Lucifer's appearance and character deeds, artists and designers have different depictions of his image, so there are various styles of the fallen angel Lucifer statue. There are talented designers and excellent production artisans in the YouFine factory. We could help you achieve all the styles you want. Of course, you could also design your own ideas with your own imagination, and we are fully confident to help you perfectly restore them.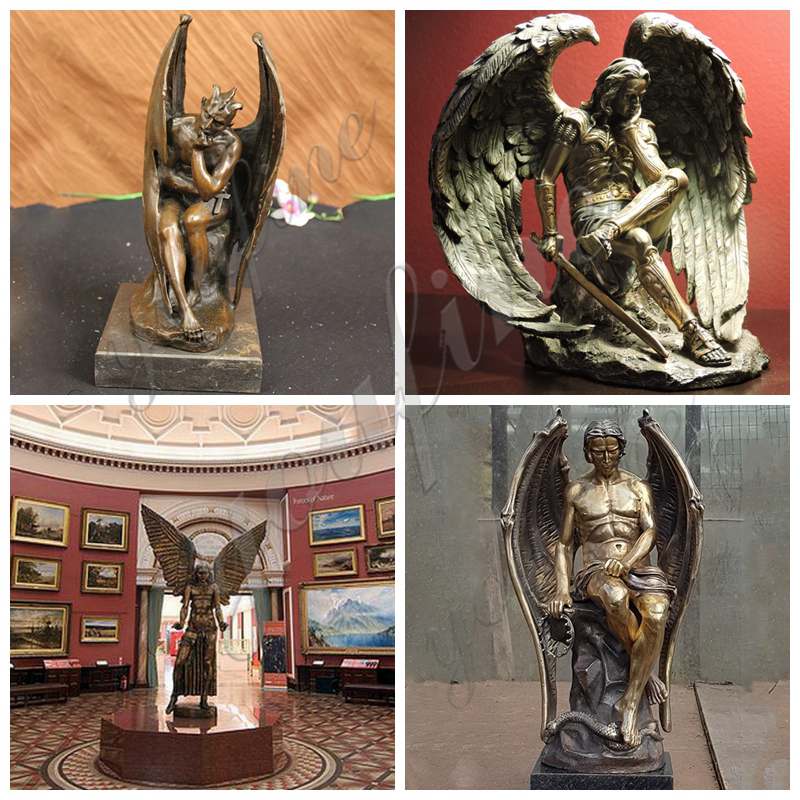 Why Choose YouFine's Bronze Statues?
First, YouFine's bronze statues are not prone to rust. Our bronze statues contain not only copper but also metals such as tin. Tin is a metal with strong rust resistance, therefore, bronze has strong corrosion resistance and rust resistance. Our bronze statues could be placed outdoors for hundreds of years.
Secondly, the bronze statues painted by the professional chemical painting artisans of the YouFine factory are very beautiful in appearance. And over time, the color of the surface would become more natural. And our chemical colorists could create a variety of unique colors.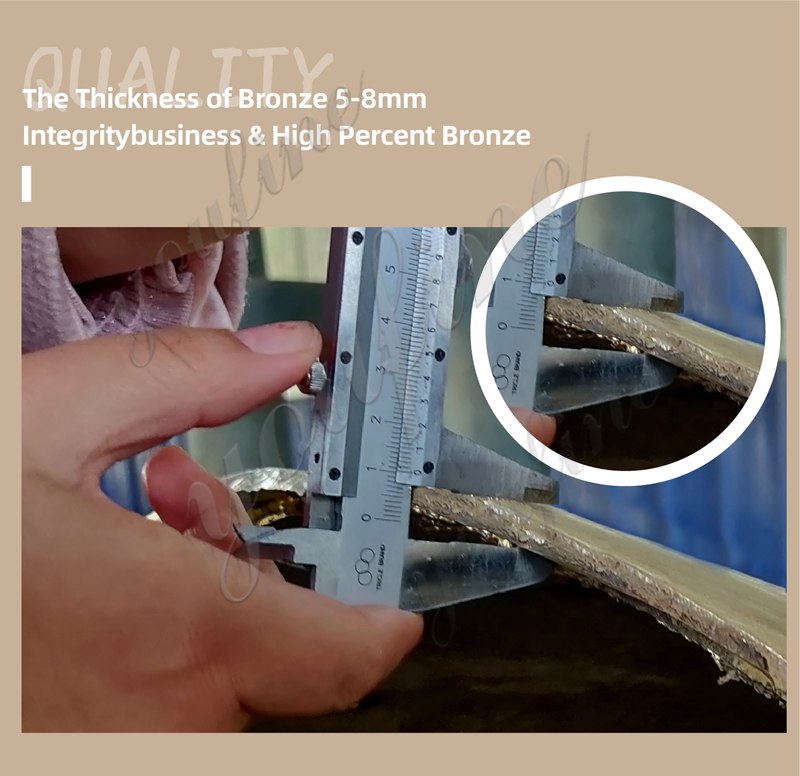 YouFine is confident to be your best partner. If you are interested in our bronze angel statues for sale, please feel free to contact us.
Get In touch with