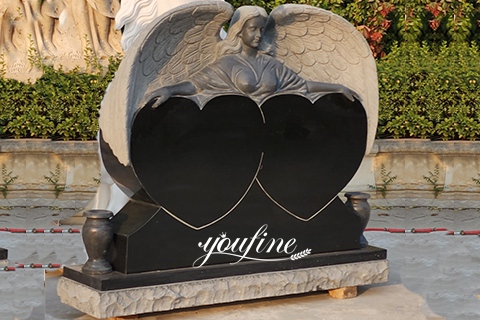 Large Marble Heart Headstone with Angel Factory Supply MOK1-084
This heart headstone with angel has a unique design style. If you are interested in this headstone or want to customize one, please do not miss YouFine.
Item Number: MOK1-084
Size: Customized
Material: Natural Marble
Package: Strong Wooden
Insurance: Cover All the Risk
Process: Hand carved and Polished
Advantage: Factory Direct, Door to Door Delivery
Product Details:
This marble heart headstone with angel is made of natural marble. YouFine used natural grey marble for this tombstone. And the entire tombstone is hand-carved by the artisans of the YouFine factory. Every detail has stood the test of time. We could see the angel spreading her huge wings and holding two hearts in her hands. This angel is both the guardian of the deceased and the guide of the soul of the deceased. A tombstone like this would be perfect for a cemetery.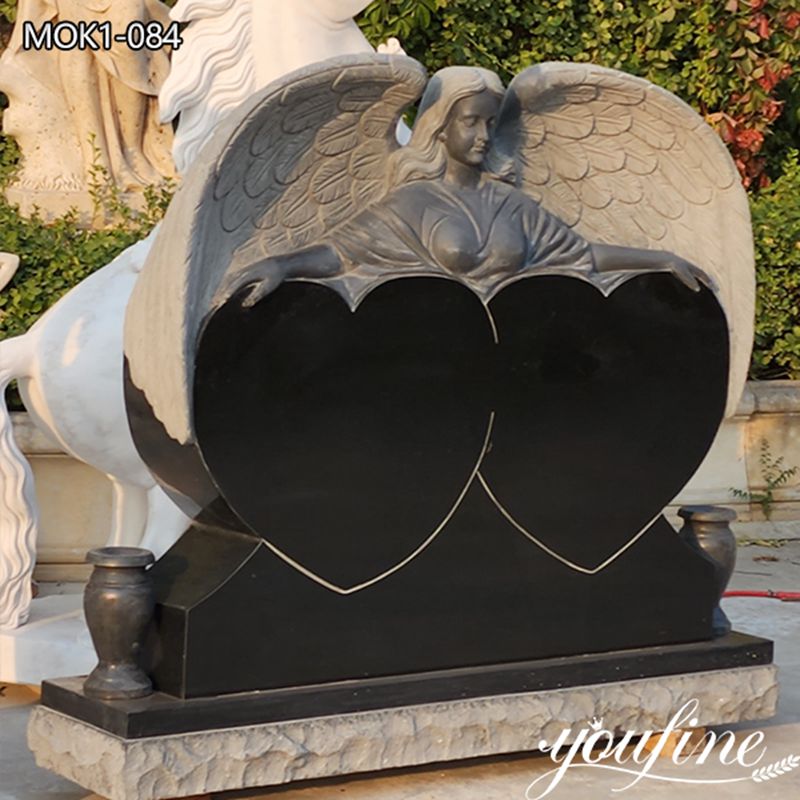 More Options:
YouFine has specialized in producing tombstones of all kinds for decades. We have many headstone angel designs. For example, guardian angel tombstones, simple style granite tombstones, children's themed tombstones, custom tombstones inlaid with various photos, etc. The tombstones we make for our customers are well received by our customers for their high quality and beautiful designs.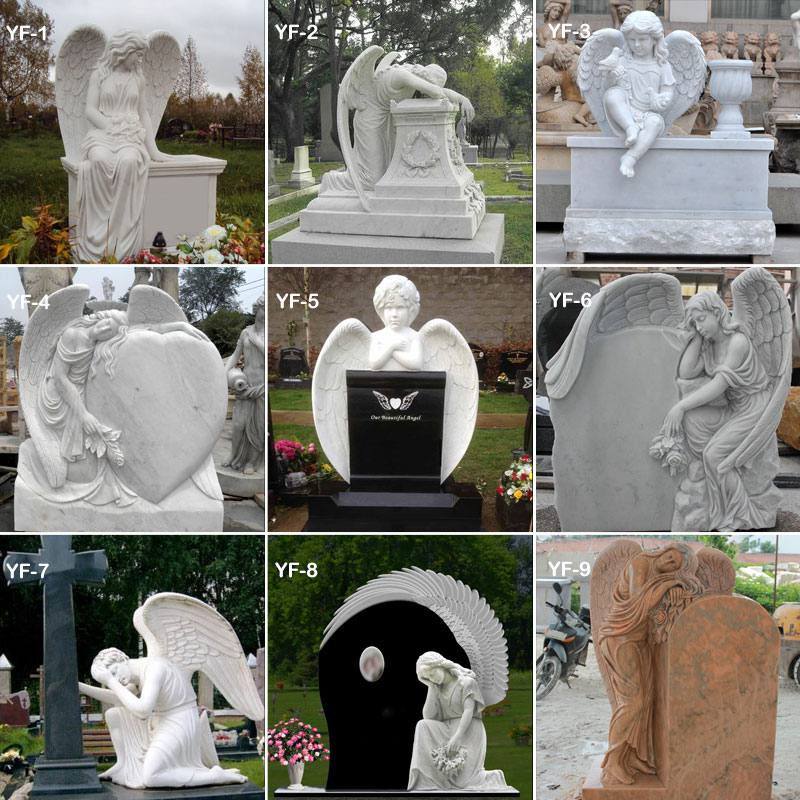 How to Customize Headstones?
YouFine knows that there is a special story behind every customer buying a tombstone, and their needs for tombstones are different. Therefore, we provide you with various customized services. First of all, you could express some of your requirements for tombstones with our sales staff. Our sales staff would listen carefully and patiently and respect all your demands. Secondly, under the transfer of the sales staff, our design team would make an exclusive design for you. Design manuscript paper would let you confirm until you are satisfied. Then, our clay model artisan would make a 1:1 clay model according to the design drawings. A realistic clay model would be a good reference for sculpting. After that, our artisan engraver would do the hand carving.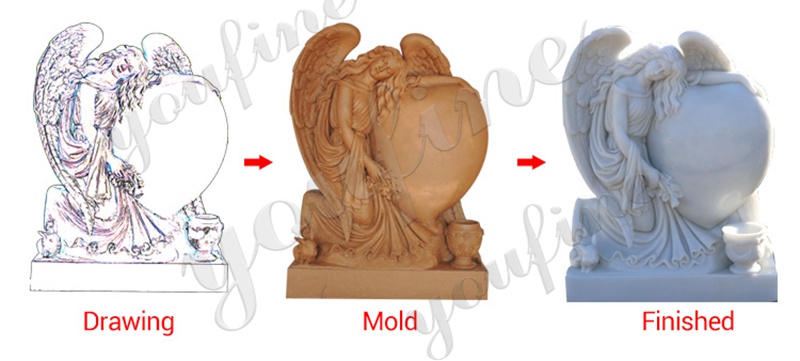 YouFine Factory Profile:
YouFine is located in Quyang County, Hebei Province, a famous sculpture town in China. We have 39 years of experience in sculpture production and could provide you with an integrated service of sculpture production, packaging, and transportation. Of course, the factory price is our promise to every customer. It has always been our aim to let sculpture art enter thousands of households. Every year, countless sculptures are shipped from our factory all over the world. YouFine welcomes friends from all over the world.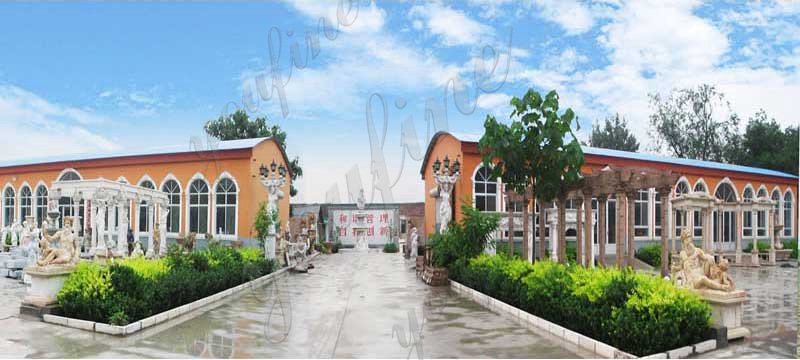 If you are interested in our marble headstones for sale or want to customize headstones, please feel free to contact us.
Get In touch with