Life Size Holding Torch Bronze Female Angel Statue for Customer
Home »
News
»
Life Size Holding Torch Bronze Female Angel Statue for Customer
This is our previous custom angel sculpture. This angel holds a small torch in his hand and has the meaning of prayer. This is the completion map, you can view our craft and quality from the picture.Our copper carving process is a traditional method of losing wax, which can be completed after many processes.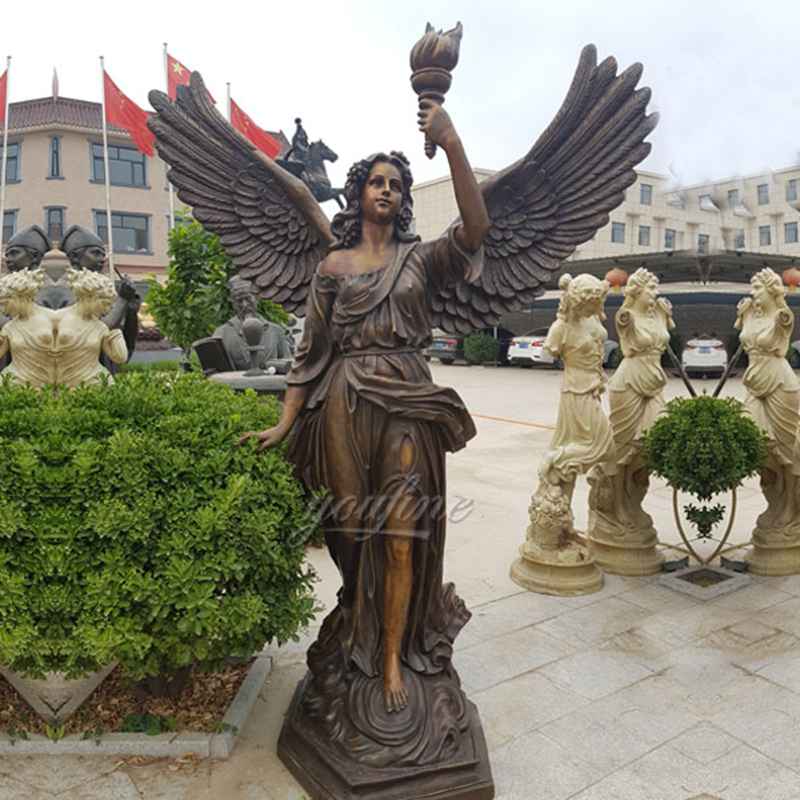 Process of Holding Peace Dove Beautiful Sitting Petite Fairy Wings Bronze Statue:
1. Make a clay model
2. Revolving wax film, plaster mold or silicone film
3. After waxing, after the mold is finished, the melted paraffin is poured into the already prepared mold.
4. The shell is made of quartz sand and the prepared wax type is wrapped one by one, and the mold is cooled and cooled to form a wax film.
5. Casting, using the lost wax method.
6. Polishing, splicing, and processing welds
7. Coloring, oiling, sealing wax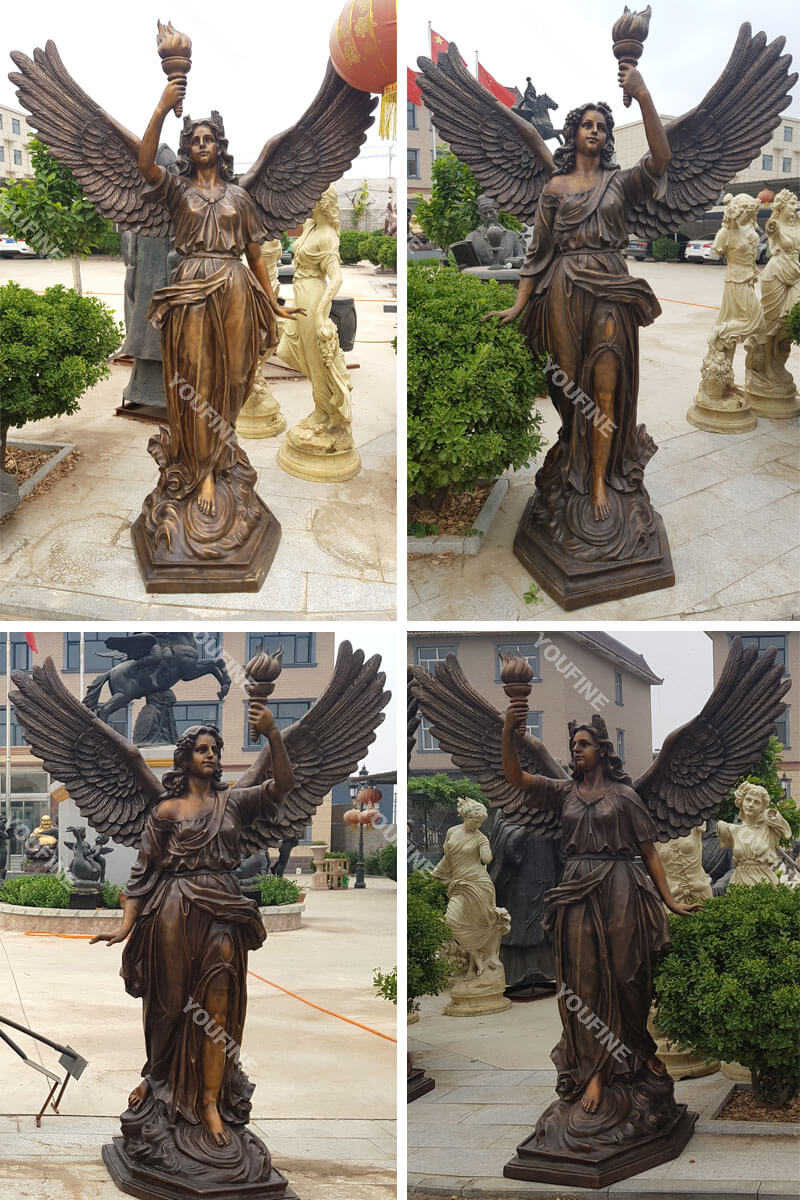 If you are interested in , please feel free to contact us. We would make the best products for you.
Last Article:
Customized Handmade Engraved White Marble Angel Heart Tombstone Sculpture for Sale MOKK-39
Next Article:
Large Outdoor Garden Golden Running Metal Bronze Angel Sculpture Home Decoration for Sale BOKK-154