Luxury White Marble Cherubs Statue for Headstone for Customer
Home »
News
»
Luxury White Marble Cherubs Statue for Headstone for Customer
Luxury White Marble Angel Sculpture Tombstone Monument is a large tombstone with two little angels in front. This tombstone looks like the shape of a door. The stones on both sides look like corridors and look very luxurious. There are also vases on the stones on both sides to facilitate the worship of relatives. This tombstone gives you the feeling of the home after the death of the deceased.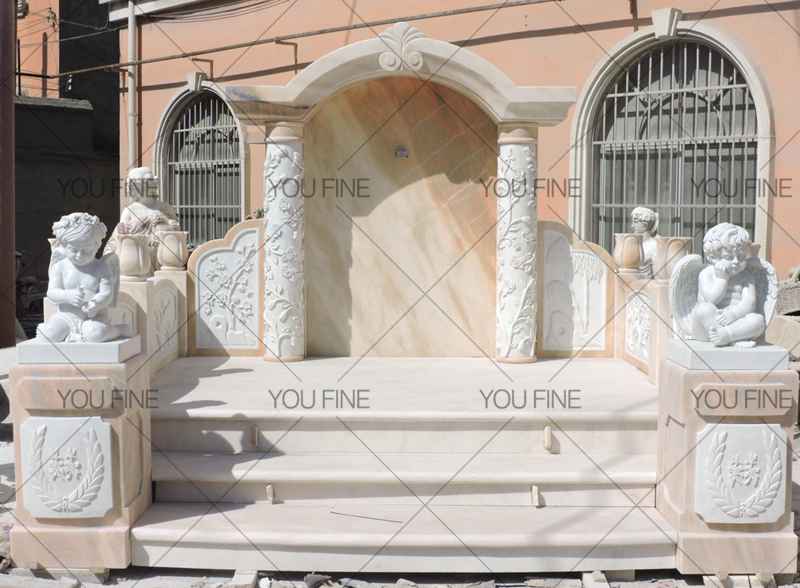 We will make a clay sculpture before making small angel sculptures of Luxury White Marble Angel Sculpture Tombstone Monument. Our modelers are professional. They have been learning sculpture since their teens. It has been decades since they have a wealth of work experience. The models produced by the modeler are of good quality and can be modified according to customer requirements. After the customer was satisfied with the model, he began to engrave. So don't worry about the quality of our sculptures.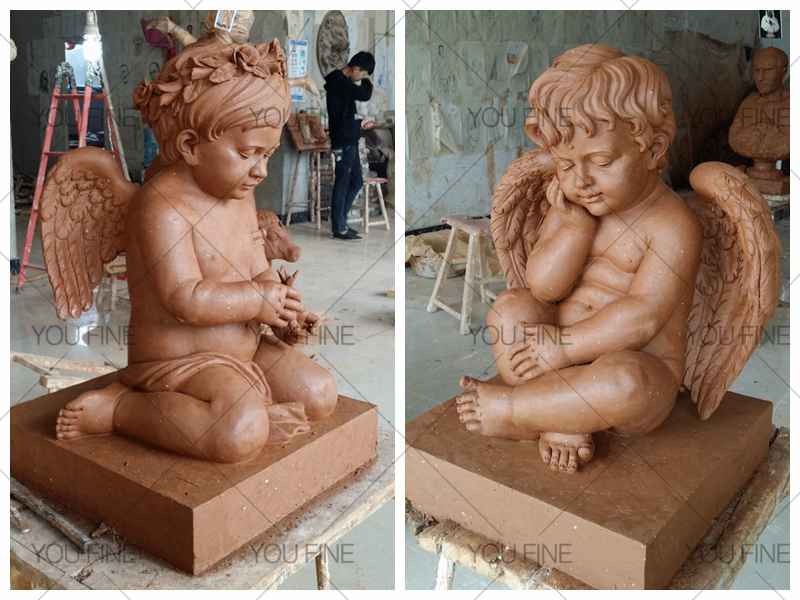 Why do you choose You Fine ?
A. More than 30 head masters
B. Accept Customized design
C. Buy Full Insurance for every sculpture
D.Offer installation diagram
E.Package wooden crate thickness more than 3cm
F.Use clay model before make angel sculptures
G.offer after-sale service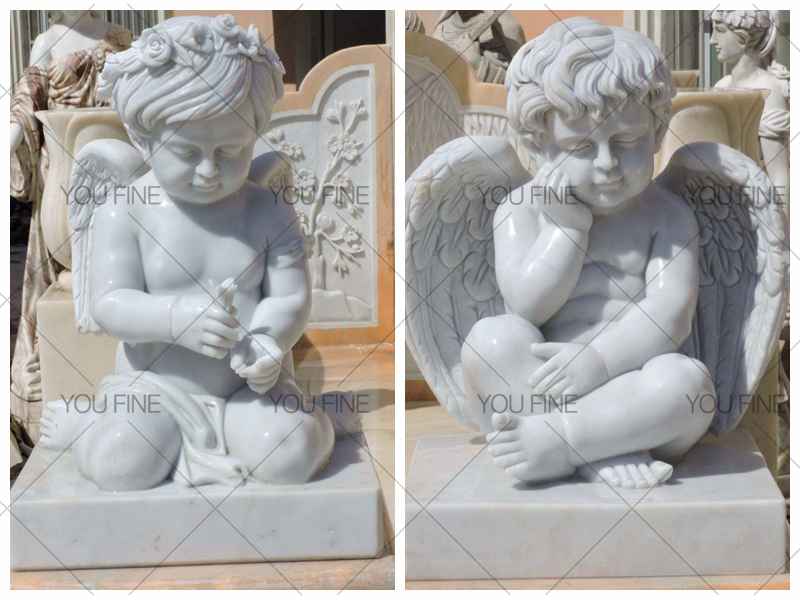 You Fine Art Sculpture focus on marble details carving more than 35 years, since 1983. If you are interested in Luxury White Marble Angel Sculpture Tombstone Monument, please feel free to contact us. Waiting for your inquiry soon.
Last Article:
Customized Hand Carved Large White Marble Angel Statue Garden Decoration for Sale MOKK-264
Next Article:
Customized Large Home Decoration Bronze Angel Sculpture Garden Outdoor for Sale BOKK-145