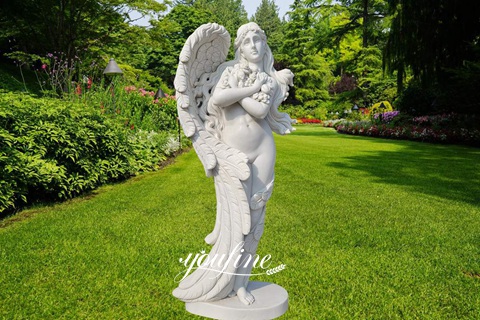 Beautiful White Marble Angel Statue Factory Supplier
This breathtaking white marble angel statue is meticulously crafted to capture the ethereal beauty and grace of angels. With their intricate details and lifelike features, these statues serve as mesmerizing focal points that radiate elegance and charm.
Item No: MOK1-186
Material: Grade A Marble
Color: The Picture Color or Customized
Size: Life Size or Customized
Package: Strong Wooden Case
Service 1: Customized Service
Service 2: Trade Assurance
Behold the captivating sight of our white marble angel statue, a vision of timeless elegance. This exquisite angel delicately holds a lifelike flower in her hand, her long flowing hair dancing gracefully in the wind. With a figure that exudes both sensuality and beauty, this angel sculpture effortlessly becomes the center of attention wherever it is placed. Its presence evokes a sense of serenity and wonder, adding an enchanting touch to any space.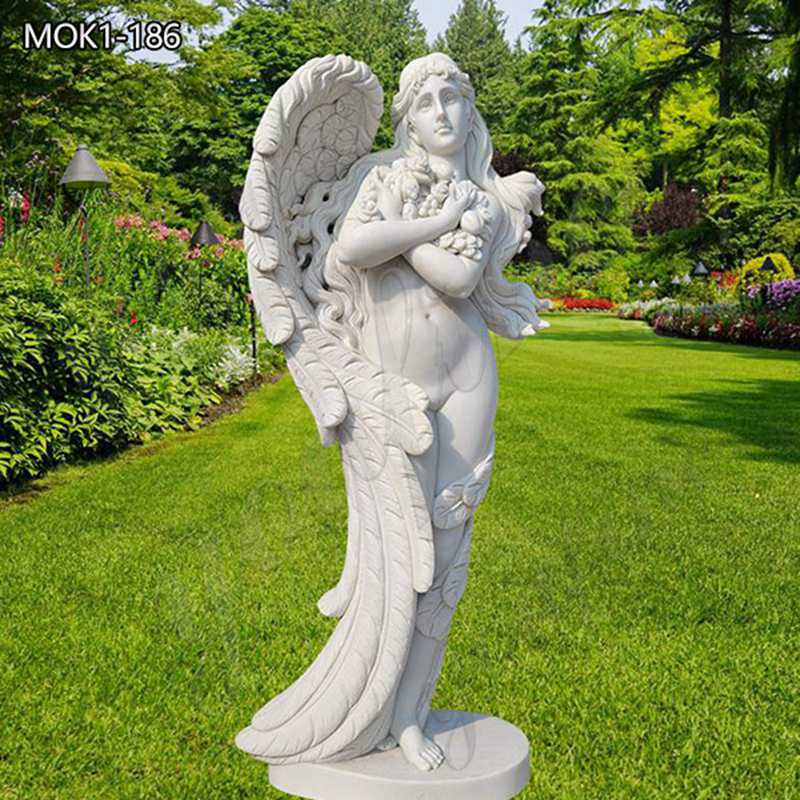 Masterful Carving Details:
Our artisans, guided by years of experience and passion, have meticulously carved every detail of this angel sculpture. The deep, expressive eyes of the angel seem to possess a lifelike quality, evoking a sense of connection and spirituality. The wings, intricately carved, exhibit a natural and awe-inspiring beauty. Marvel at the craftsmanship that brings this angel sculpture to life, creating an immersive experience that will leave you captivated.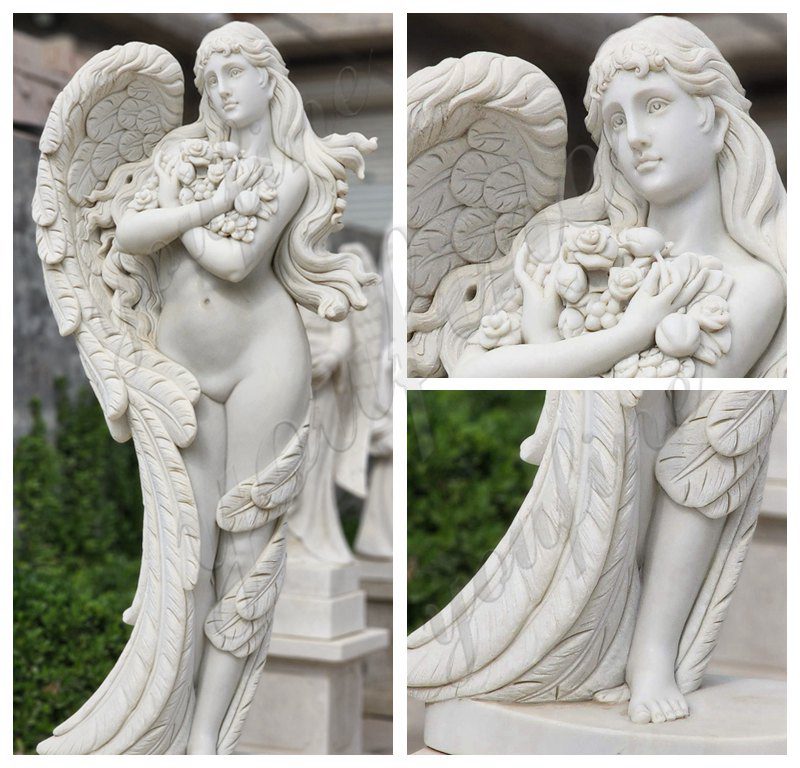 Explore our Angelic Collection:
Our factory boasts an extensive range of angel statues for sale, each a testament to the artistic skill and creativity of our designers and master engravers. From majestic flying angels with open arms to kneeling guardian angels, angel sculptures holding flowers, and angels blowing horns, our collection offers a diverse array of heavenly representations. We also offer customization services, ensuring that your unique preferences and visions can be brought to life by our talented team.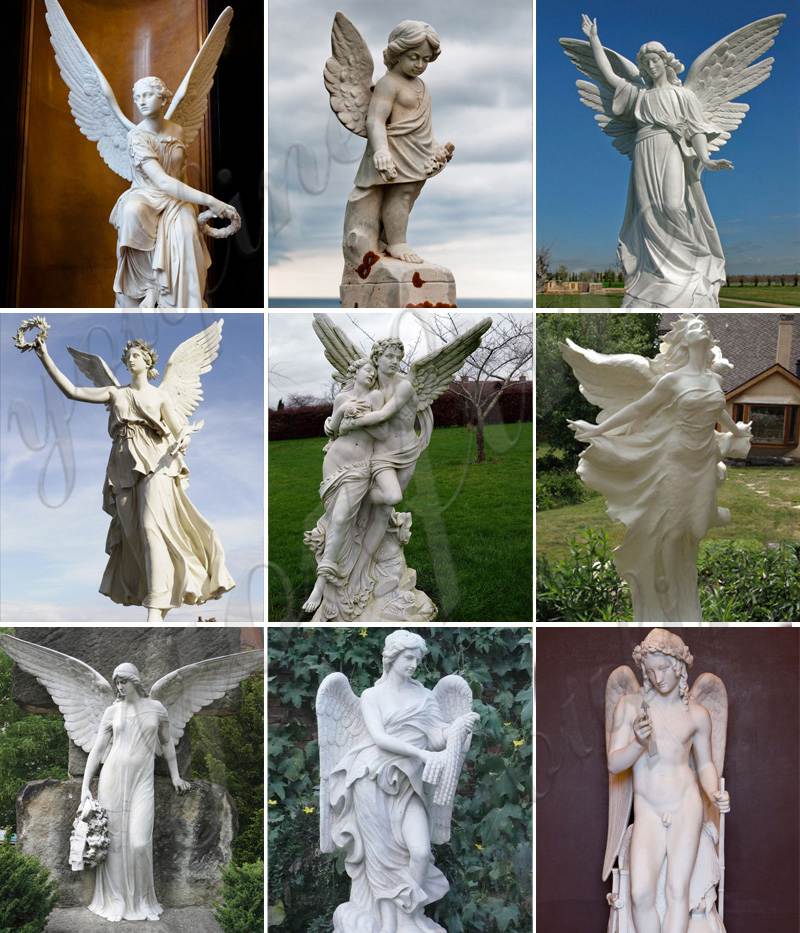 Packaging for Safe Arrival:
We understand the importance of preserving the beauty and integrity of your cherished angel sculpture during transportation. With this in mind, our factory employs robust wooden crates specifically designed to provide optimum protection. These crates are crafted with ample thickness to withstand external forces. Additionally, we take extra precautions by wrapping the sculpture's surface with multiple layers of thick, soft cotton, minimizing the risk of potential scratches. Rest assured, our packaging expertise guarantees the safe arrival of your angel sculpture.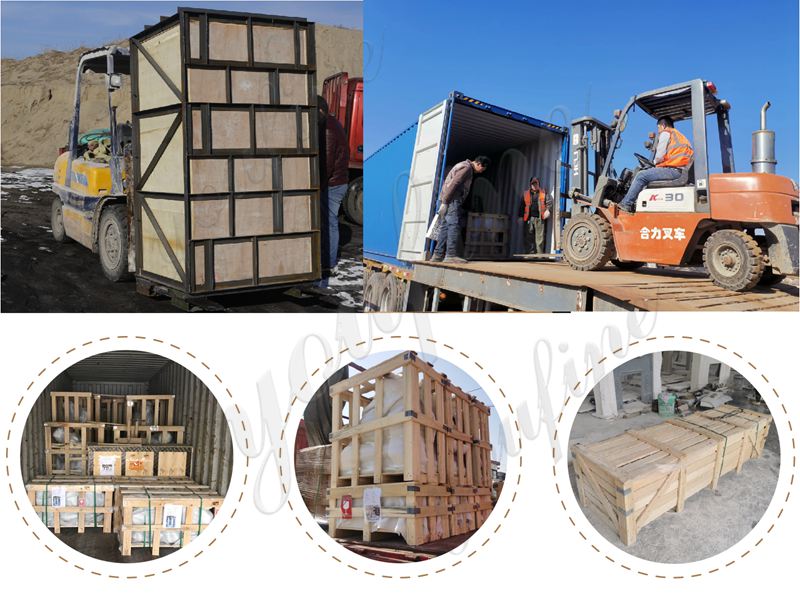 If you are interested in this beautiful white marble angel statue or want to other life size angel statues, please feel free to contact us.
Get In touch with