Famous Barque Bernini Bronze Angel Statue for American Customer
Home »
News
»
Famous Barque Bernini Bronze Angel Statue for American Customer
Life-size angel sculptures are custom made by American customers. These four angels each have their own postures, each with their own postures, their own weapons, and the same with their own unique meanings. But they also look like angel sculptures of the same nature.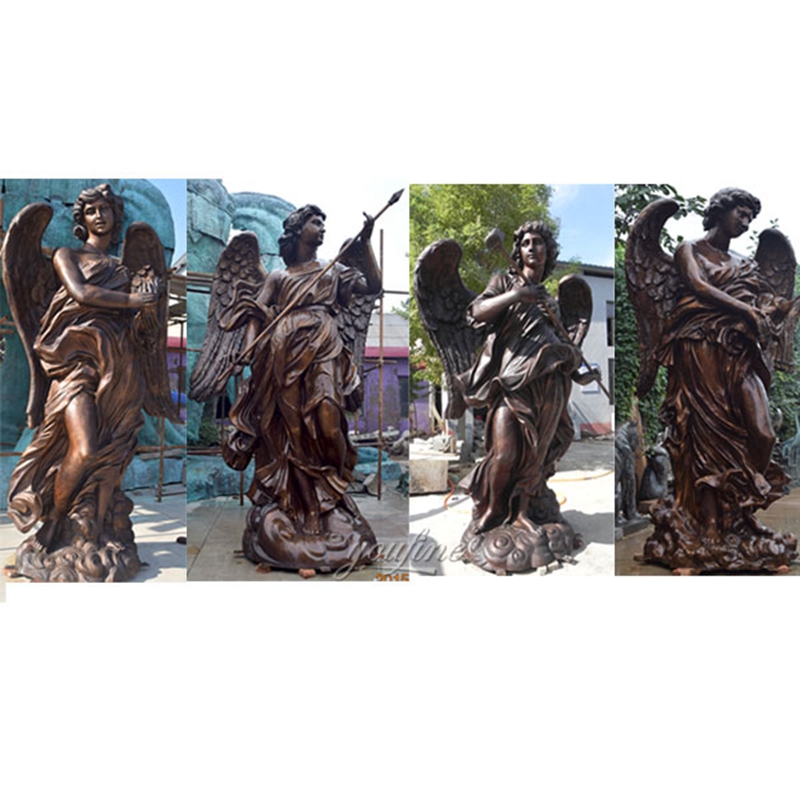 Our masters will first make clay sculpture models before making sculptures. The molding process is difficult to manufacture with hard materials or chemical methods. It is inconvenient to operate. The clay sculptures are easier to operate and the molding process is simple. Therefore, the mud mold method is often used to replicate and shape.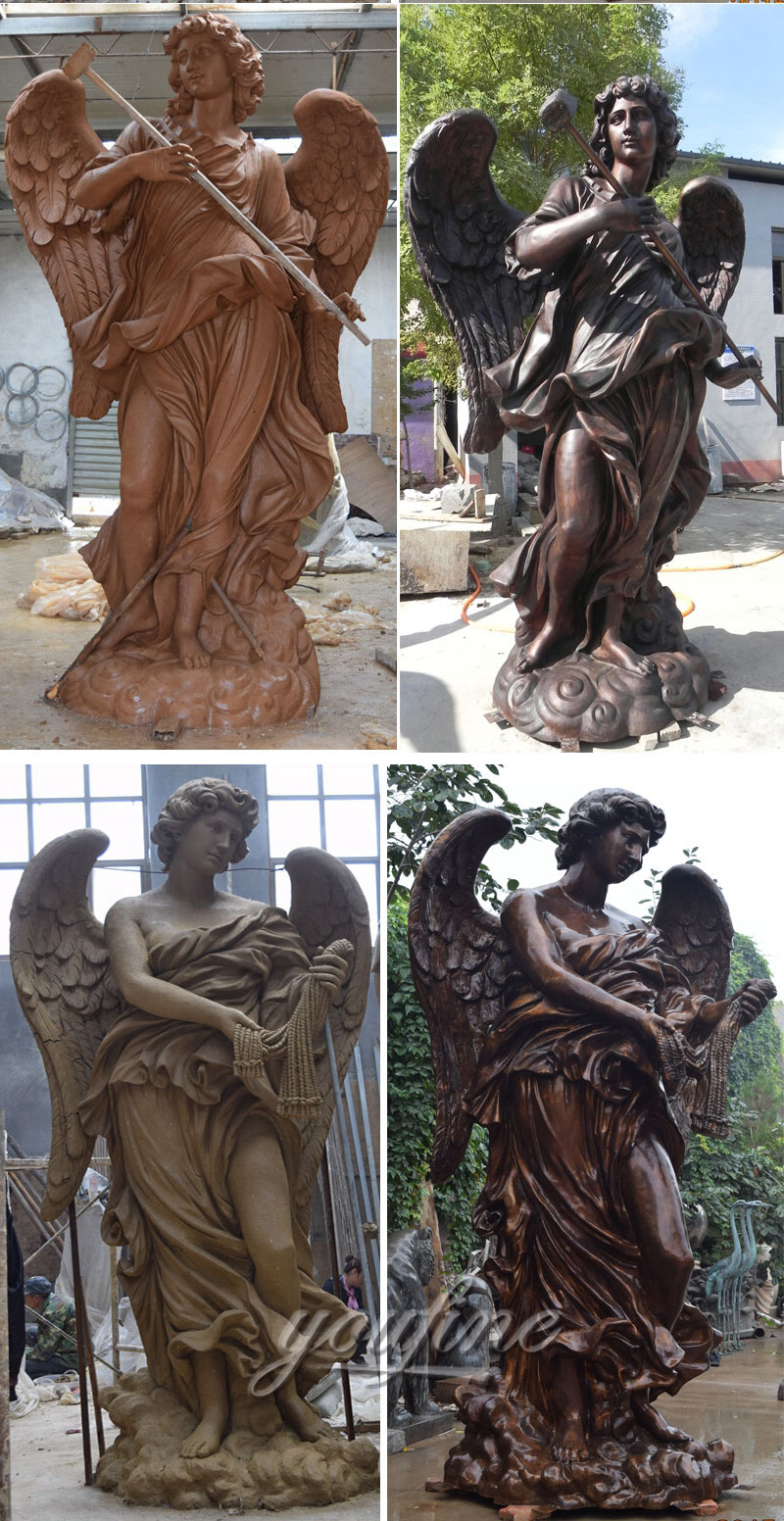 Our bronze casting process is very mature, and we must make sculptures in strict accordance with dozens of processes. The completion of every bronze angel sculpture is the result of the joint efforts of our master workers.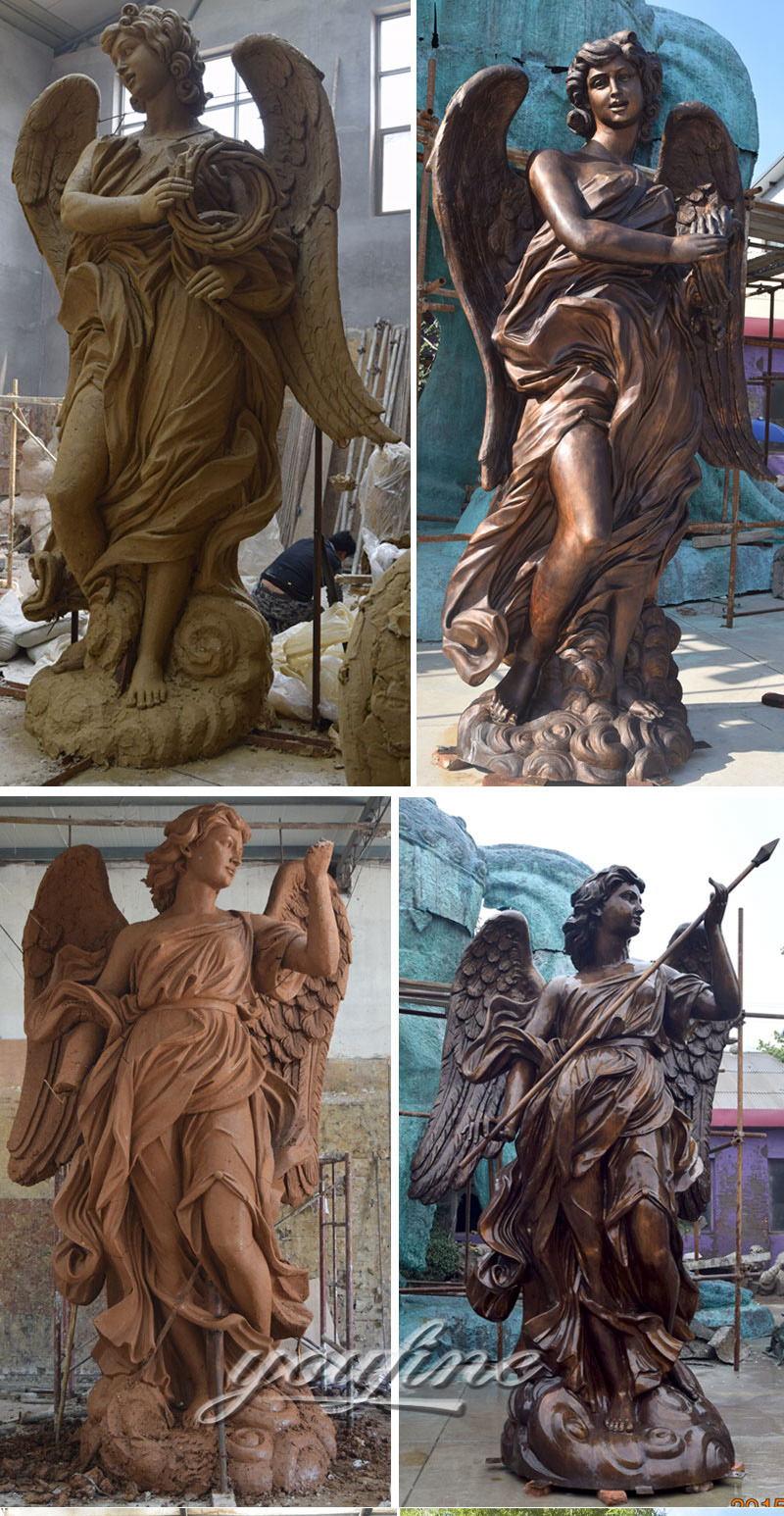 If you wanna a bronze angel statue, you can contact us. We would offer you surprise.
Last Article:
Hot Sale Beloved Angel Marble Headstones
Next Article:
Sleeping White Angel Marble Headstones for Sale