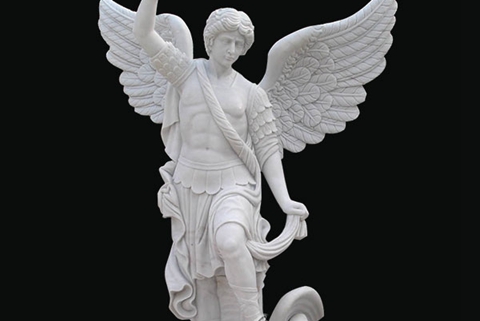 Decorated Religious Famous Archangel St. Michael Angel Marble Statue Garden Outdoor for Sale MOKK-280
Item Number: MOKK-280
Size: Customized
Material: Natural Marble
Package: Strong Wooden
Insurance: Cover All the Risk
Process: Hand carved and Polished
Advantage: Factory Direct, Door to Door Delivery
Keywords 1: Famous Angel Marble Statue
Keywords 2: Archangel St. Michael Statue
Famous Archangel St. Michael Angel Marble Statue is a battle angel, the fire among the four elements. Michael is the chief warrior around God, not only with unparalleled power, but also with the most beautiful looks. In Christian paintings and sculptures, Michael often appears in the image of a young boy with long blond hair, a red cross, or a dragon. In the Christian culture, its deeds include: destroying the Assyrian army that invaded Jerusalem, preventing Abraham from offering his son, and summoning Moses to lead the Hebrews to Egypt, to capture and to imprison Satan.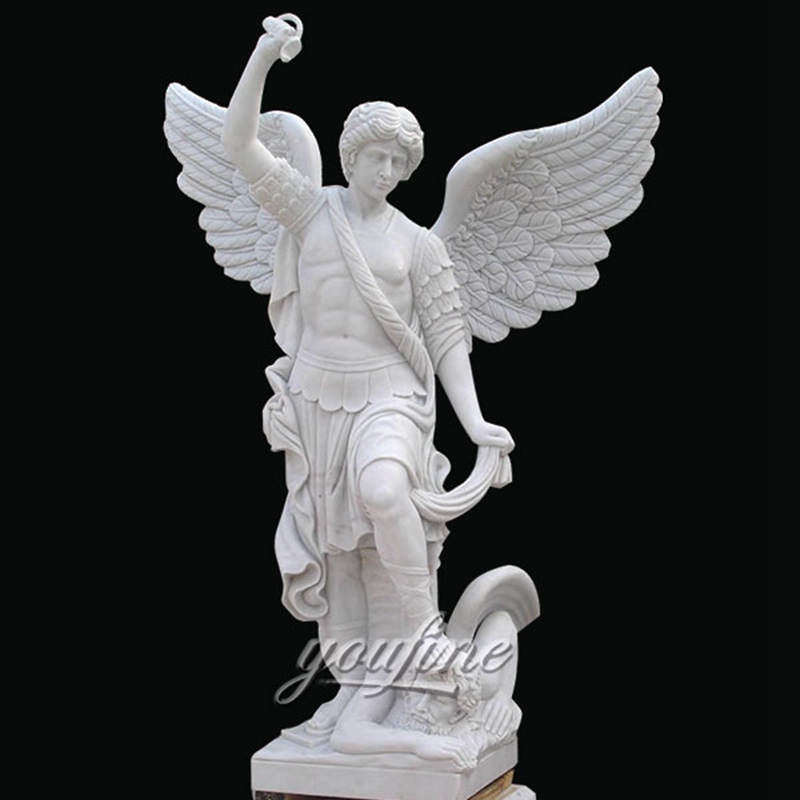 Famous Archangel St. Michael Angel Marble Statue are widely used in gardens, courtyards, scenic spots, commercial streets, squares, gates, campuses, temples, etc., and can be said to be everywhere. It is a good choice if you want to watch or entertain yourself in the garden. If placed in some public places, you can choose to make a larger sculpture, which will give the city some literary atmosphere.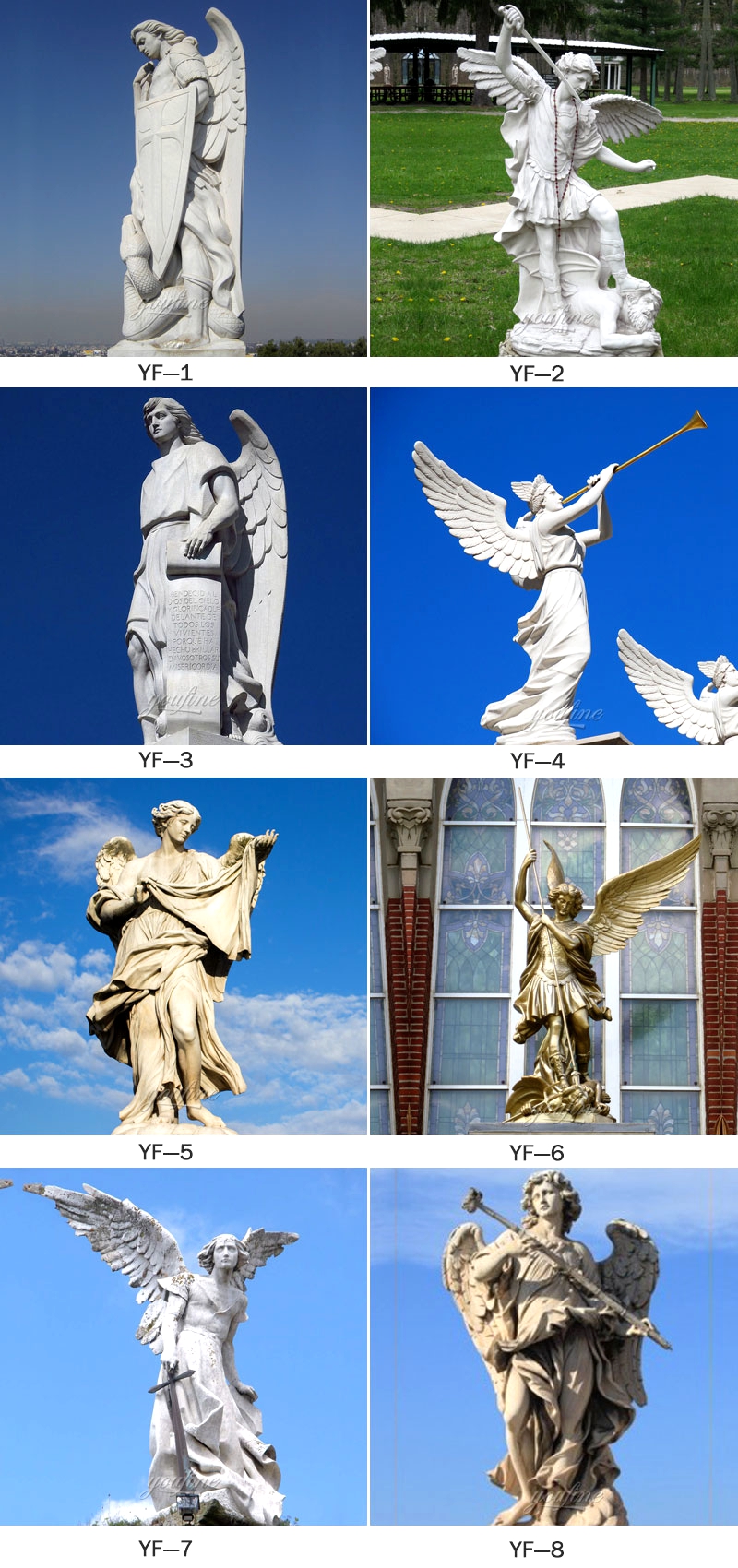 There are many types of stone that can be used for Famous Archangel St. Michael Angel Marble Statue, such as granite, marble, and white marble. In different areas, each stone has different corrosion resistance and dirt resistance. In areas with more rain and heavy pollution, marble and white marble are not as good as granite sculptures, especially the density of maintenance and maintenance of white marble sculptures. It is much more than other stone sculptures. It must be cleaned and maintained in a rainy area for one year. If necessary, it can be waxed in the outer layer to protect it.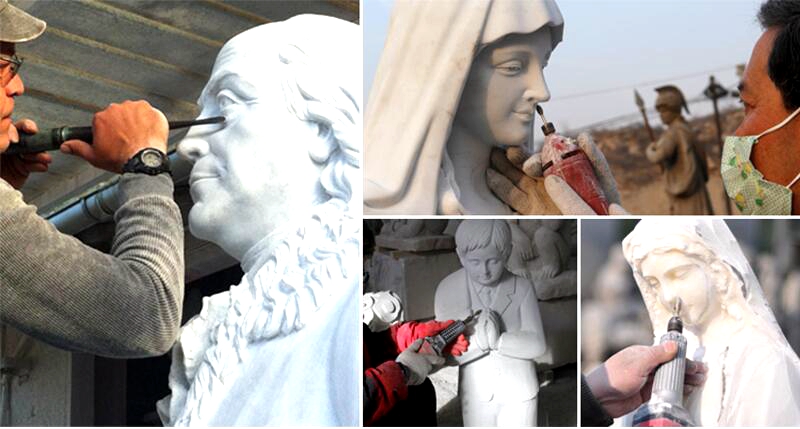 The most important step in making Famous Archangel St. Michael Angel Marble Statue is to make a clay model. We have a professional Model masters who make the 1:1 model for every sculpture. And constantly modify according to customer requirements, the customer is satisfied with the model, and our master begins to engrave. This would guarantee the quality of the sculpture, so please don't worry about the quality of our sculpture.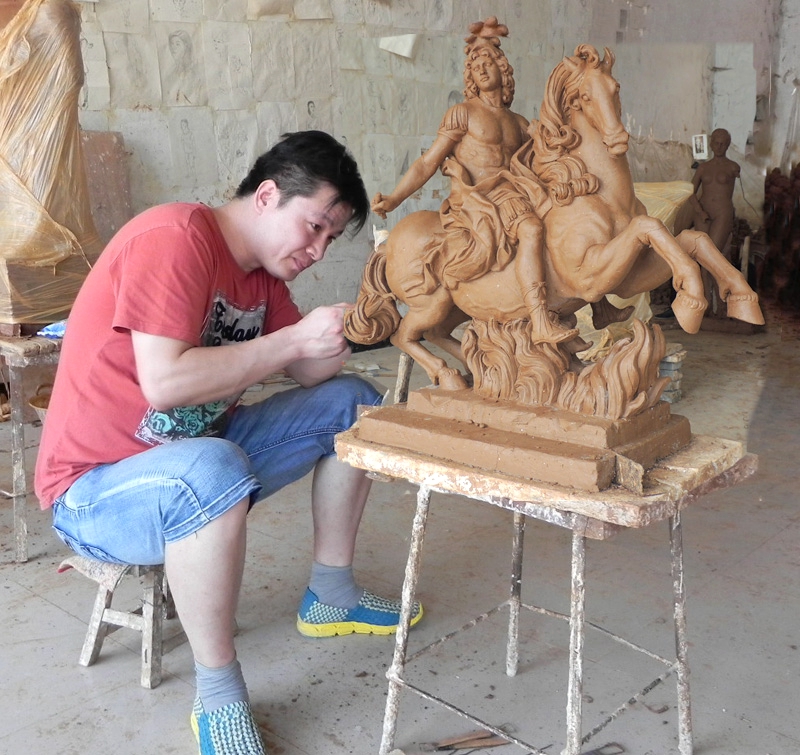 If you are interested in Famous Archangel St. Michael Angel Marble Statue, please no hesitate contact us. We would offer you more details for your reference.
Get In touch with