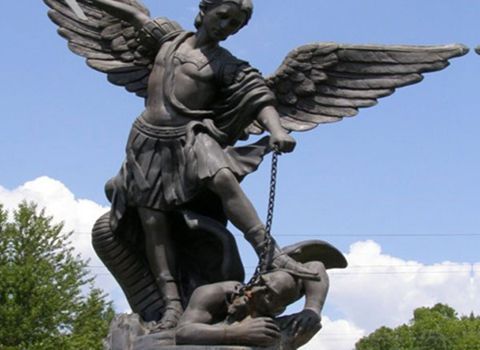 Famous Marble Angel Archangel Saint Michael Statue Garden Home Decoration for Sale BOKK-141
Item Number: Bokk-141
Size: Customized
Material: Bronze
Package: Strong Wooden
Insurance: Cover All the Risk
Advantage: Bronze Factory Directly Supplier
Keywords 1: Saint Michael Statue
Keywords 2: The Archangel Saint Michael State
Famous Bronze Angel Archangel Saint Michael Statue is a sculpture of the Holy Angel Michael who conquered Satan. The Michael stepped on Satan and tied Satan's head with an iron chain and a knife in his right hand to kill Satan. Satan has always been an image of a sly angel who will seduce humanity or make mistakes. So there will be a scene in the holy angel uniform Satan.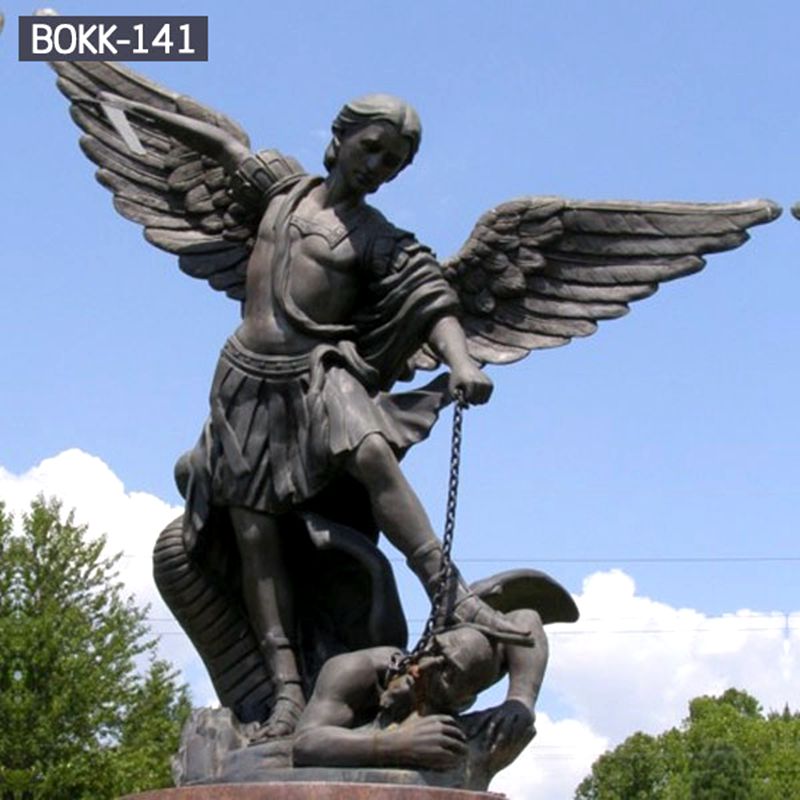 Famous Bronze Angel Archangel Saint Michael Statue temperament is brave and brave. Although Michael is militant, Michael is full of compassion. Michael maintains an absolutely negative attitude and ruthless annihilation for sinful things. Michael is the leader of the Angels, the Archangel. Colleagues Michael is still the strongest and most beautiful warrior in the heavens. Not only does it have the courage and unparalleled power that mortals don't have, but it also has the most beautiful face. Because Michael hates evil, many people think that he is the embodiment of justice. Michael's symbol is the sword and balance of the sheath.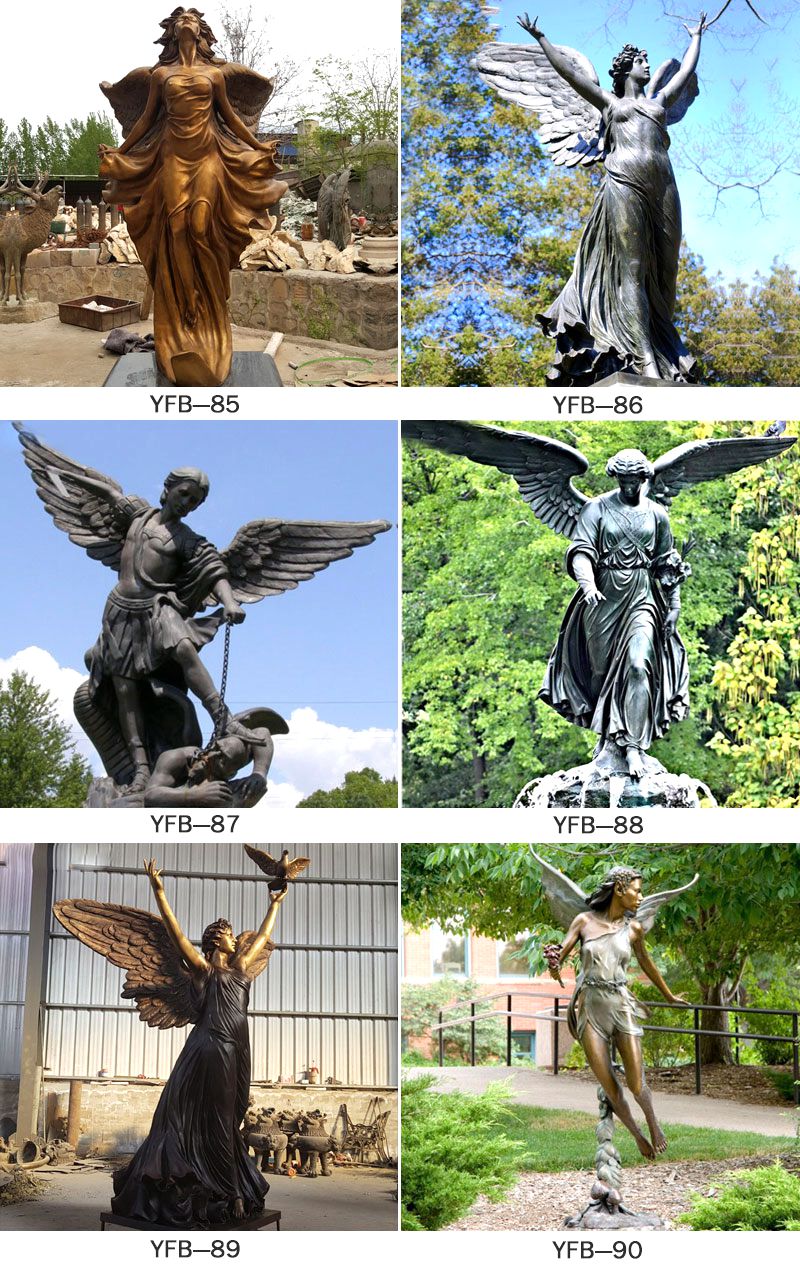 Famous Bronze Angel Archangel Saint Michael Statue accepts customized services
1.Customized materials, our factory is located in Quyang, the town of sculpture, with materials such as marble, copper, stainless steel and iron.
2.Custom design, we have produced many sculptures, including various angel sculptures, classic mission sculptures, warrior sculptures and so on. If you have a favorite design, we can still make it.
3.Custom sizes, we can make sculptures according to the size you require.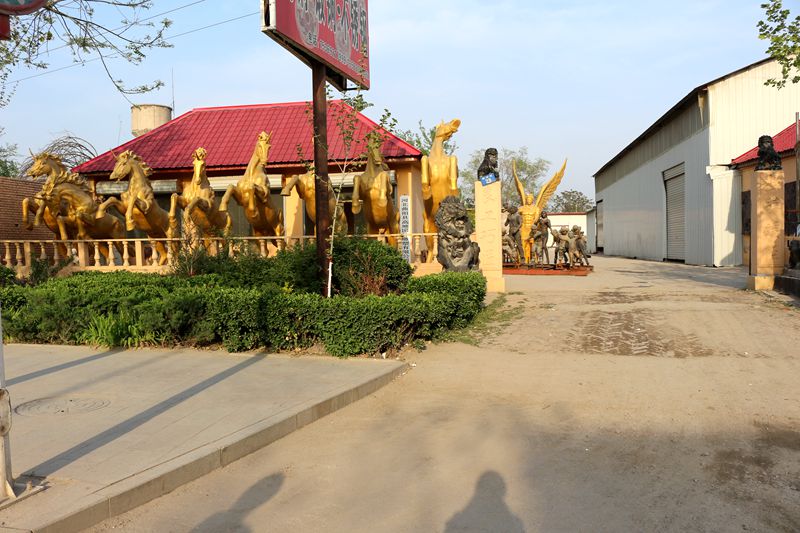 The Advantage of Famous Bronze Angel Archangel Saint Michael Statue:
1. The masters of our factory sculpted characters all the year round, which can perfectly display the details and essence of the characters.
2. Make special sculptures or live-action sculptures. We will first make clay sculptures and modify them to the satisfaction of our customers before we make sculptures. The quality of the character sculpture can be guaranteed.
3. We choose the finest materials to make the sculpture, and the polishing is strict.
4. We buy all the insurance for each sculpture to ensure the safety of transportation.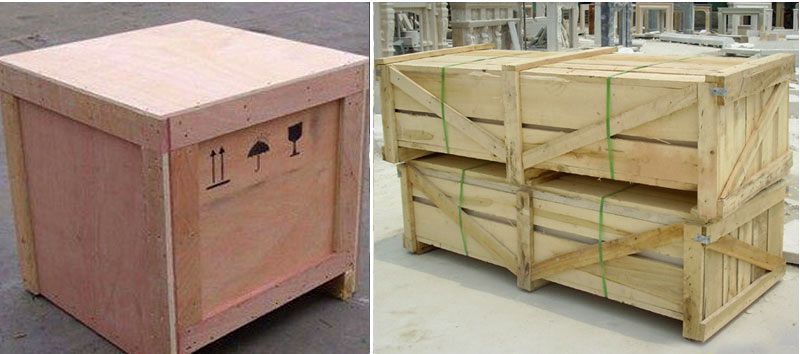 You Fine Art Sculpture has been in the field of sculpture for more than 35 years. If you are interested in Famous Bronze Angel Archangel Saint Michael Statue, please feel free to contact us.
Get In touch with