Customized Angel Heart Monument White Granite Tombstone for Customer
Home »
News
»
Customized Angel Heart Monument White Granite Tombstone for Customer
Custom-made 1.5-meter-high angel sculptures and heart-shaped tombstones, we used white granite to make this monument. If you like black granite or marble, we can also make it.
This monument is an angel sculpture holding a heart-shaped slab tombstone, and below it is also engraved with roses. It is a classic classic angel tombstone design.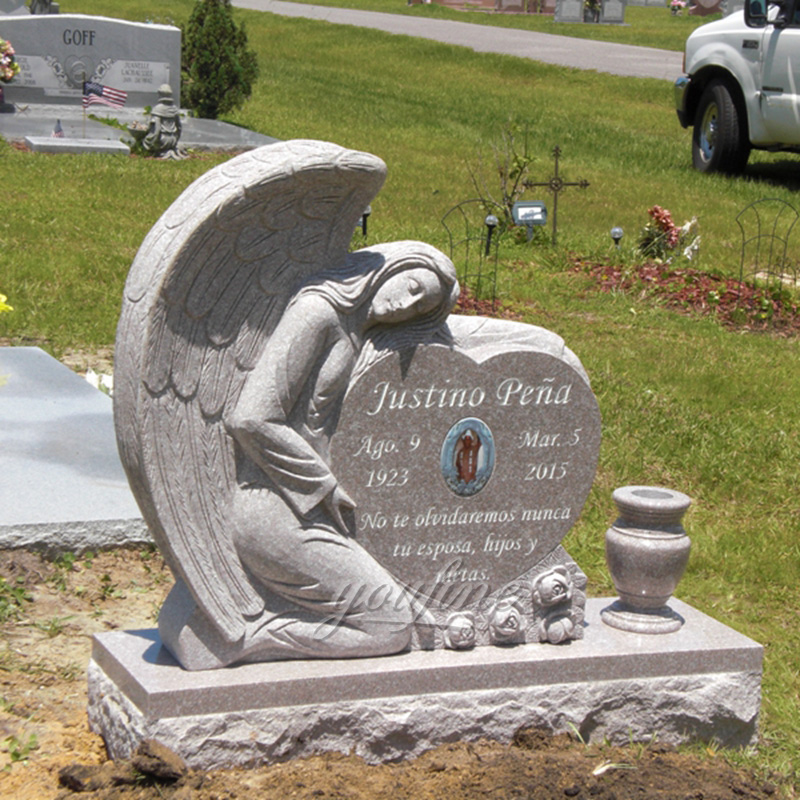 We have produced many angel tombstones for our clients, and there are also some monument projects underway. Our factory can show you, you can check the strength of our factory. The quality of the tombstones we produce is very good. The tombstones of granite materials are very resistant to freezing. Customers in colder areas can choose granite materials, both white and black.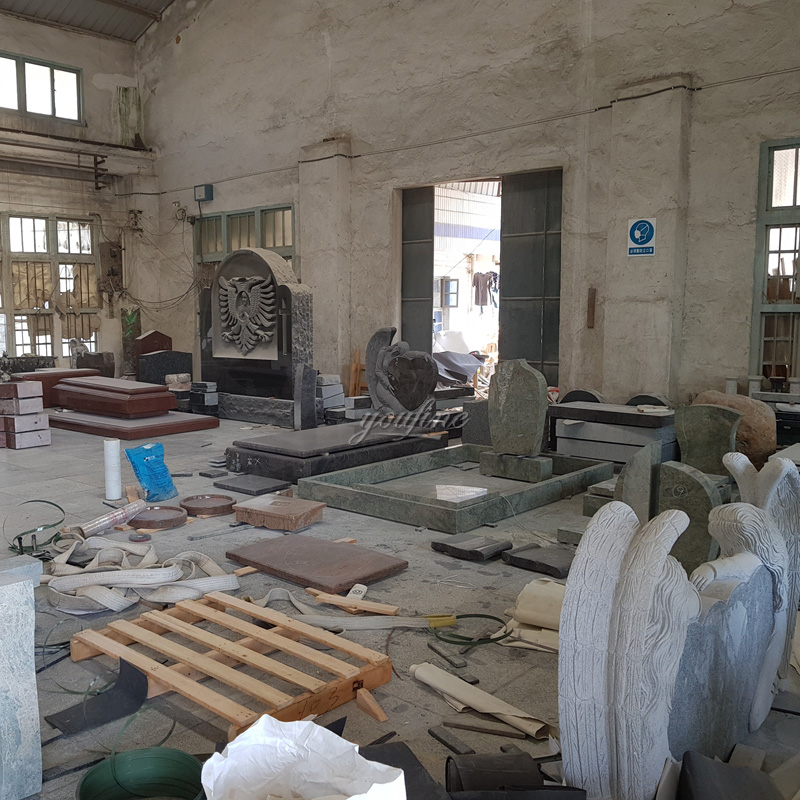 If you are interested in the angel tombstone, you can consult us and we will give you the most professional advice.
Last Article:
Hand Carved Loyal Dog Sculpture And Human Marble Monument for Sale MOKK-562
Next Article:
Factory Supplier Sitting Angel Statue Black Granite monument Tombstone for Sale MOKK-111