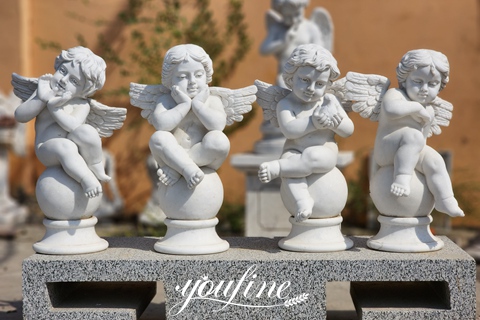 Cute Marble Cherub Statue Garden Decor for Sale MOK1-068
Have you ever seen such a lovely marble cherub statue? YouFine uses pure natural marble to hand carve. We would also provide you with a factory price guarantee.
Item No: MOK1-068
Material: Grade A Marble
Color: The Picture Color or Customized
Size: Life Size or Customized
Package: Strong Wooden Case
Service 1: Customized Service
Service 2: Trade Assurance
Product Details:
This is the latest marble cherub statue made by YouFine factory. We would see that the little angel has a child-like body with angel wings on the back. Their faces are so cute. Some dragged their cheeks, some waved their hands there. They look so innocent. Little angels are servants of God, constantly praising God. They are so cute that anyone who sees these little angel statues would be fascinated by them.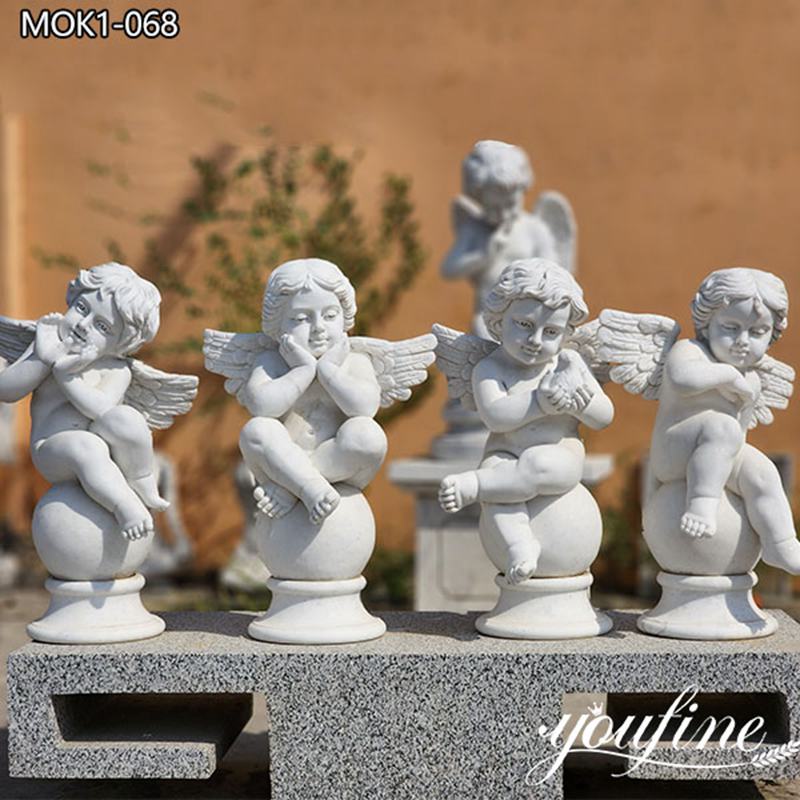 Superb Carving Skills:
These little angel statues are all hand-carved by the artists of the YouFine factory. They put their heart and soul into carving and strive to carve every part of the angel statue perfectly. The little angel statues they carved would perfectly reflect the innocent and lovely appearance of the little angels. After the engraving is complete, they hand sand it with the tools they have in hand. The polished surface of the little angel statue looks smooth and delicate and has a good external effect. These are all thanks to the superb carving skills of our excellent artist carvers.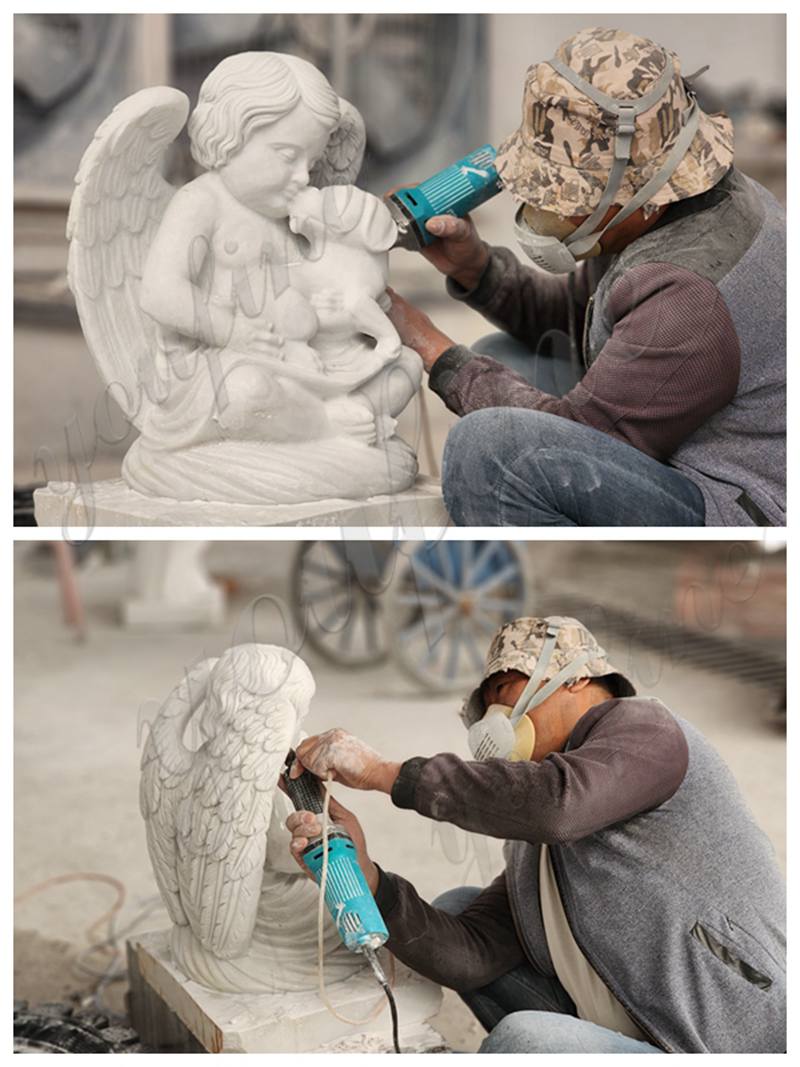 More Options:
There are many other types of cherub statues for sale in the YouFine factory. For example, a little angel statue holding a book in his hand, a little angel statue sleeping with his cheek in his hand, and a little angel statue looking into the distance. These little angel statues have realistic images. Of course, we also accept various customized services. For all kinds of little angel statues you want, our designers would help you design them. And the size, material, etc. of the statue would be customized according to your needs.
Strong Packing:
In order for the statue to arrive safely in your home, YouFine uses the tightest packaging possible. For example, we would use a special wooden crate as the outer packaging of the statue. Strong outer packaging would play a good role in external protection. Second, we also wrap thick soft cotton on the surface of the statue. These thick soft foams allow the statues to avoid possible damage caused by shaking during transport. With such a strong package, you would buy with confidence.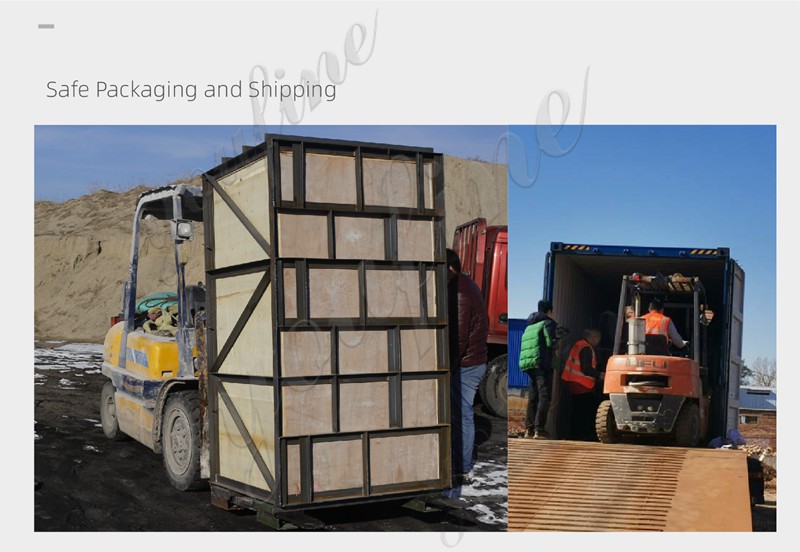 YouFine is confident to be your best partner. If you are interested in our life-size angel statues, please feel free to leave us a message.
Get In touch with