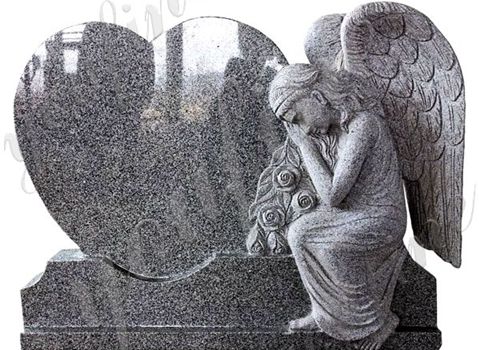 Hand-carved Black Granite Angel Heart Headstone For Sale MOKK-123
Item Number: MOKK-123
Size: Customized
Material: Natural Marble
Package: Strong Wooden
Insurance: Cover All the Risk
Process: Hand carved and Polished
Advantage: Factory Direct, Door to Door Delivery
Keywords 1: Angel Heart Headstone
Keywords 2: Hand-carved Angel Headstone
Hand-carved Black Granite Angel Heart Headstone consists of a base, a heart-shaped tombstone, and a sitting angel sculpture. The angel squinted and seemed to fall asleep, either praying for the deceased or accompanying the deceased to lead him to heaven. This design is very intriguing. Angels have long been regarded as the messengers of God and have held important positions in heaven. Like the heavenly courts in China, the good deeds who have passed away will become fairy, fairy, or immortal.
The details of Hand-carved Black Granite Angel Heart Headstone are perfect, and we can see it only from the picture. On the back of the angel sculpture, our engraver is also carefully carved, a flower, a leaf, and the internal details of the wings are perfectly interpreted. Except for the engraving part, the rest of the tombstones are all polished.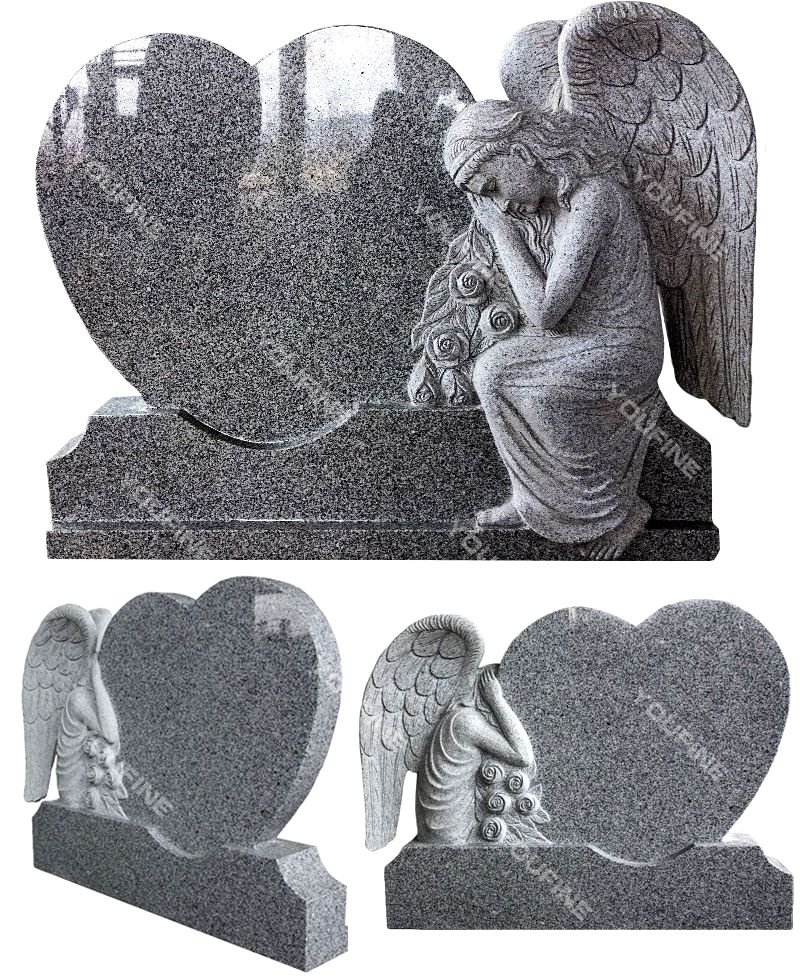 Hand-carved Black Granite Angel Heart Headstone can be customized for portraits, and attached to ceramic photos. Our factory specializes in doing special things, and the engraver masters carving characters all the year round, which can perfectly show the essence of the characters. If the customer needs, we can also make inscriptions, and it is machine lettering, which is very beautiful. It is also possible to adjust the size of the tombstone according to the country's requirements for the size of the foundation.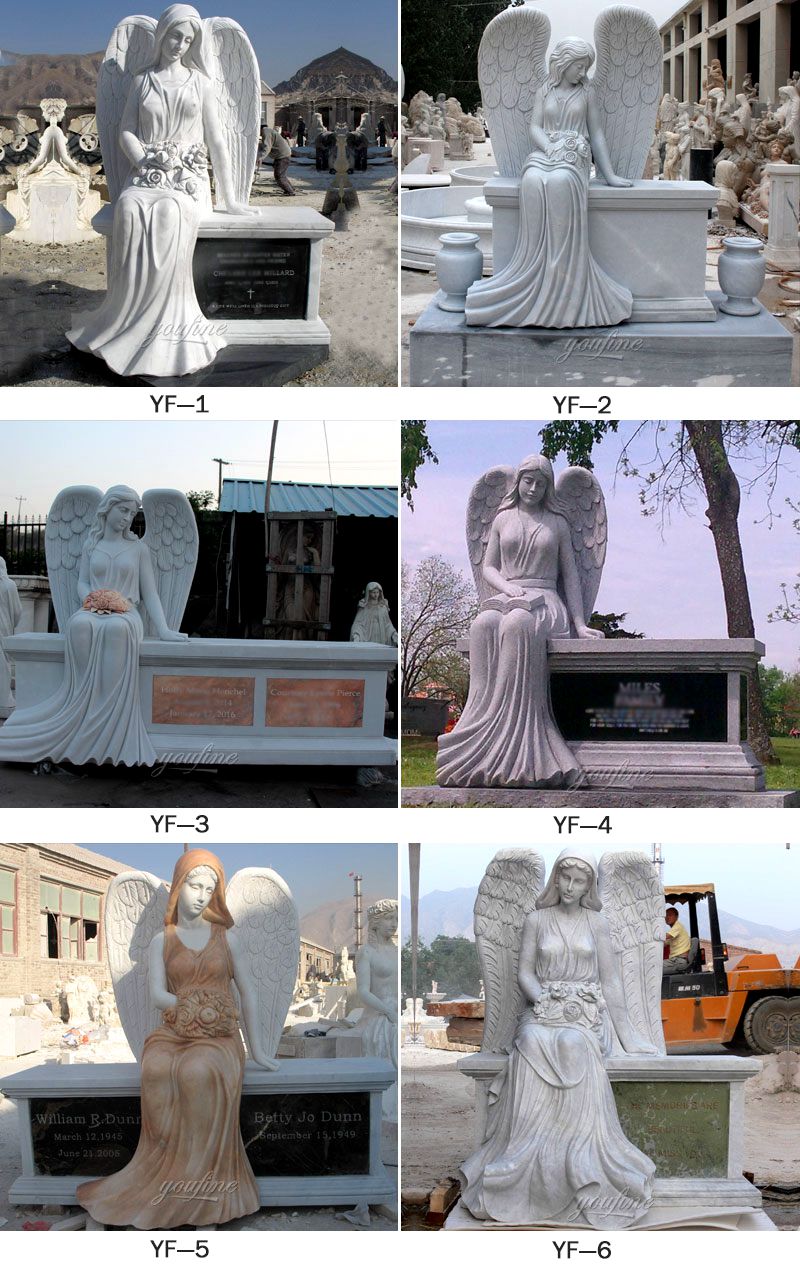 The packaging of our products is very particular. We use professional wooden box packaging, which will wrap a variety of soft cotton, multi-layer packaging, but also support, to ensure that the goods are safely transported to customers.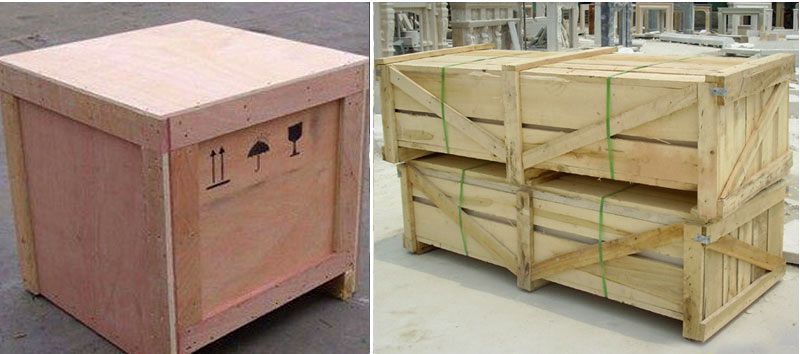 You Fine Art Sculpture has professional engraving masters and sales teams, and we are assured of quality service. Hand-carved Black Granite Angel Heart Headstone is waiting for you, you can consultative us if you are interested in our product.
Get In touch with