Blowing Horn White Marble Angel Statue Garden Decoration for Customer
Home »
News
»
Blowing Horn White Marble Angel Statue Garden Decoration for Customer
The marble angel sculpture made by the client is 60cm high and the angel sculpture is 2.5 meters high. This angel sculpture is a posture that is playing a trumpet. Maybe it is a piece of victory. Customers want life-size sculptures, plus a higher base, which looks more magnificent.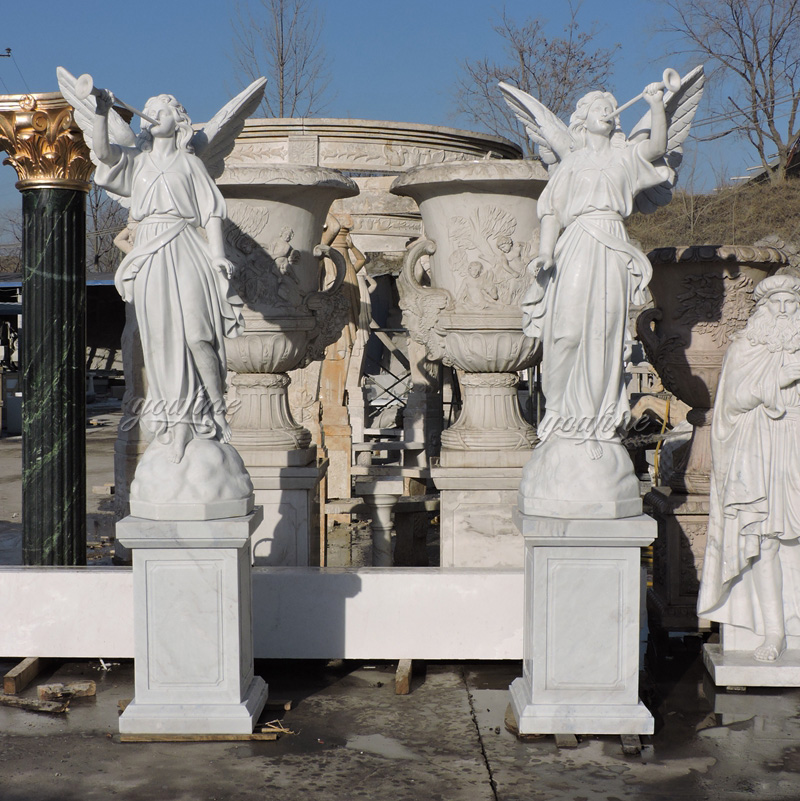 Every sculpture made by our engraver is hand-in-hand, and every sculpture is treated as a child, and we strive to be the perfect one before we send it to our customers.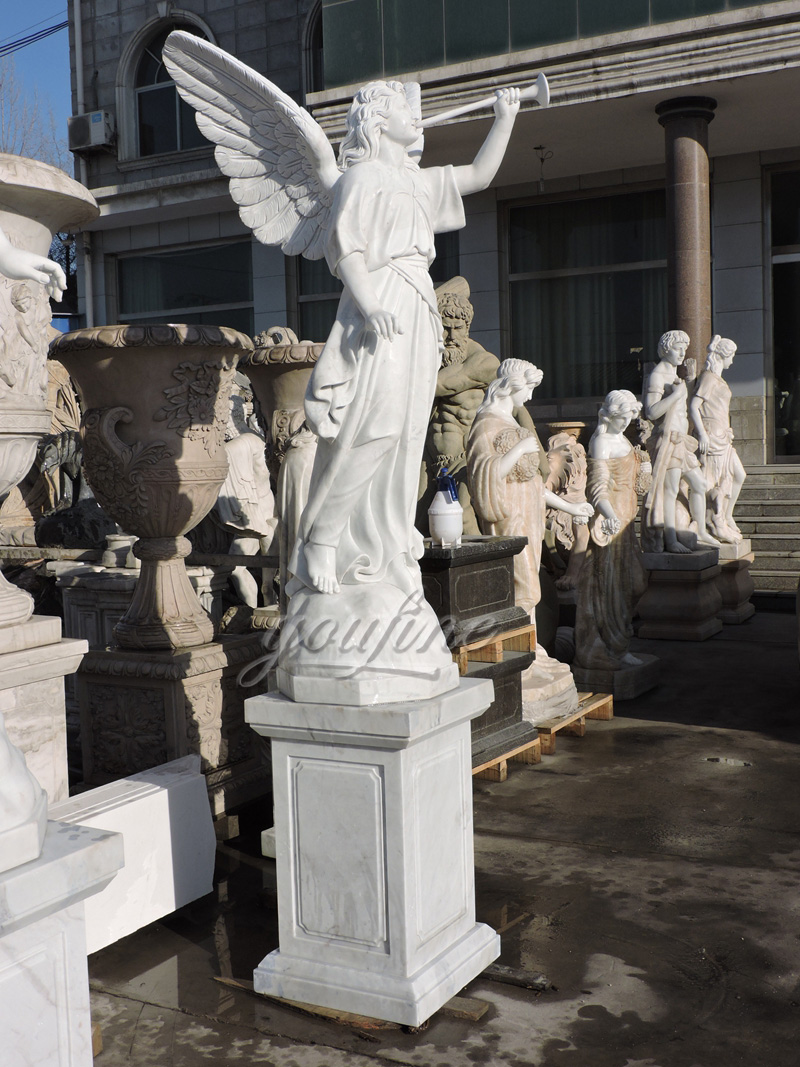 As you can see from the picture, we chose the finest white marble to make the sculpture, and it is perfect from the details. Our quality is the best, you can rest assured to buy any sculpture from us.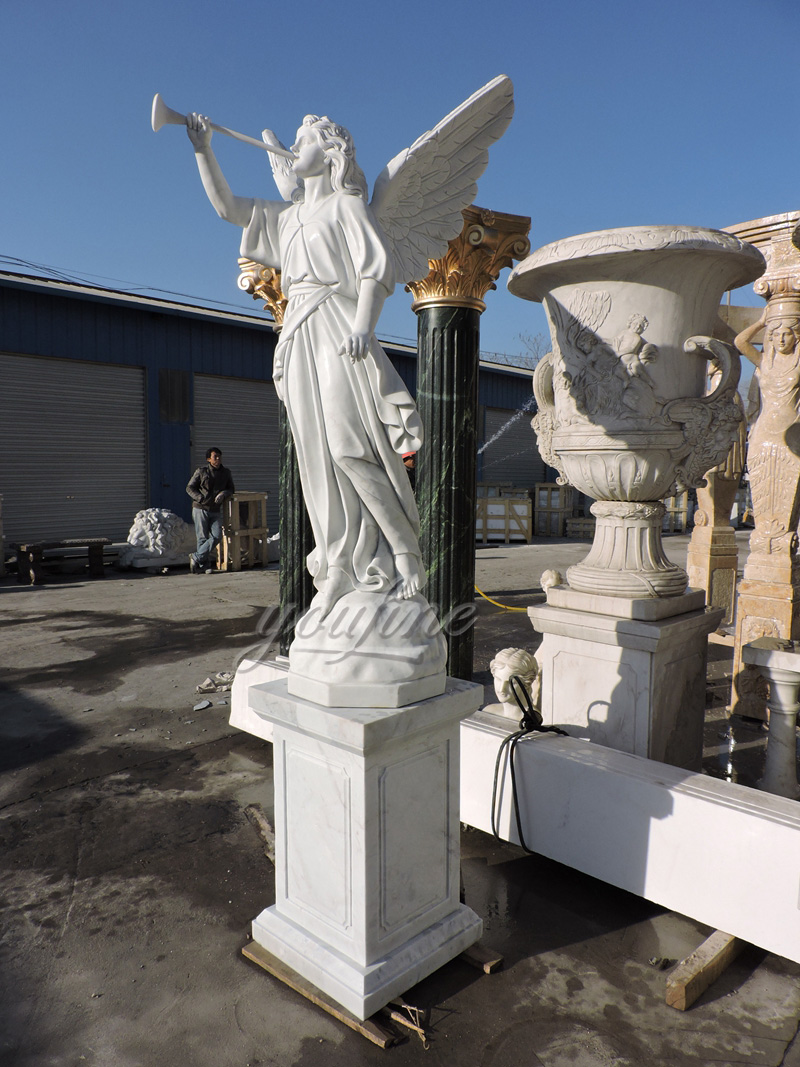 If you like Blowing Horn White Marble Angel Statue, please contact us without hesitation. We would offer you the best service and quality.
Last Article:
Decorative garden lover kiss bronze angel statues
Next Article:
Classical famous outdoor bronze angel statues with sword