Home »
Products
»
Factory Price Famous Decoration Bronze Bruno Catalano Statue for Sale BOKK-62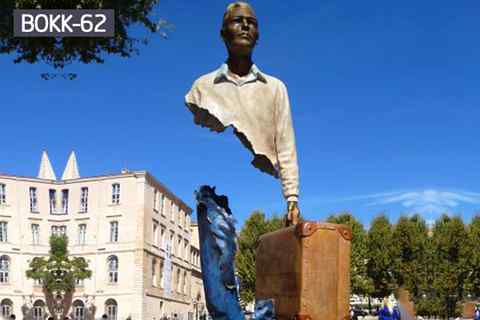 Factory Price Famous Decoration Bronze Bruno Catalano Statue for Sale BOKK-62
Item No: BOKK-62
Size: Customized Size
Material: Bronze
Insurance: Cover All the Risk
Package: Strong Wooden Case
Keyword 1: Bronze Bruno Catalano Statue
Keyword 2: Famous Bronze Bruno Catalano Statue
Introduction of Bruno Catalano:
Bruno Catalano: French sculptor, born in 1960, loves art since childhood, and began to work in sculpture in the 1990s, and showed brilliant talent. His sculptures reveal to us the desire of the artist. He imprinted his style on the sculptural work, capturing the attention of the audience while conveying this desire.
He created the art of "empty" in sculptures that traverse the different artistic spirits of the East and West. His "empty" art is the sustenance of his soul. He has incorporated his love of life and his emotions into his sculptures, giving his a profound meaning.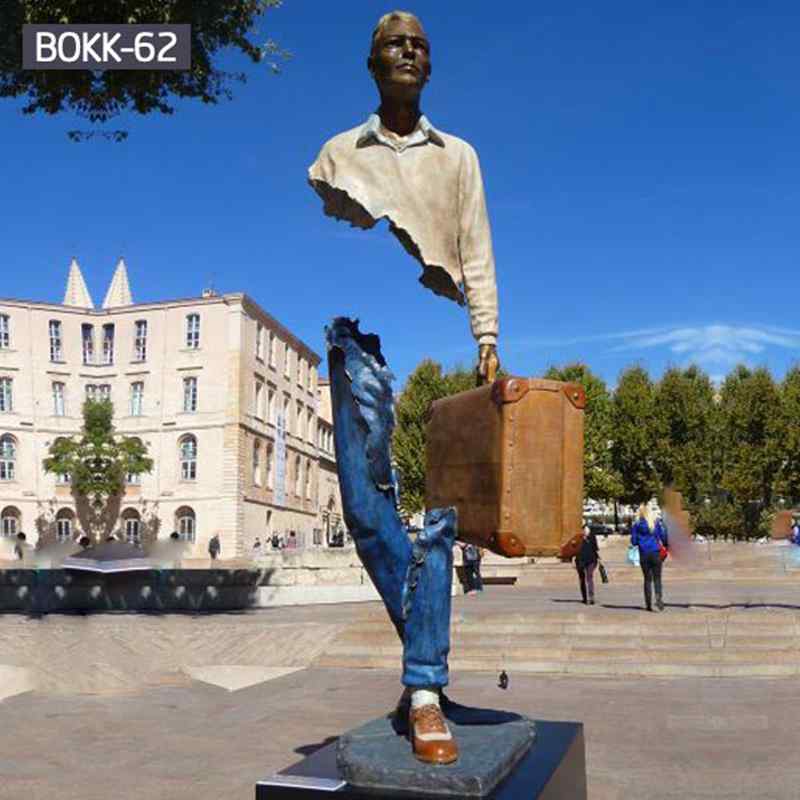 History of Famous Decoration Bronze Bruno Catalano Statue:
In 2013, in order to celebrate Marseille as a European cultural center, Bruno Catalano created several sculptures on the streets of Paris, France, inspired by travelers, and named it "Traveler". This group of sculptures basically lacks a part of the center, and the upper part is connected by hand luggage, as if it suddenly appeared from the time tunnel.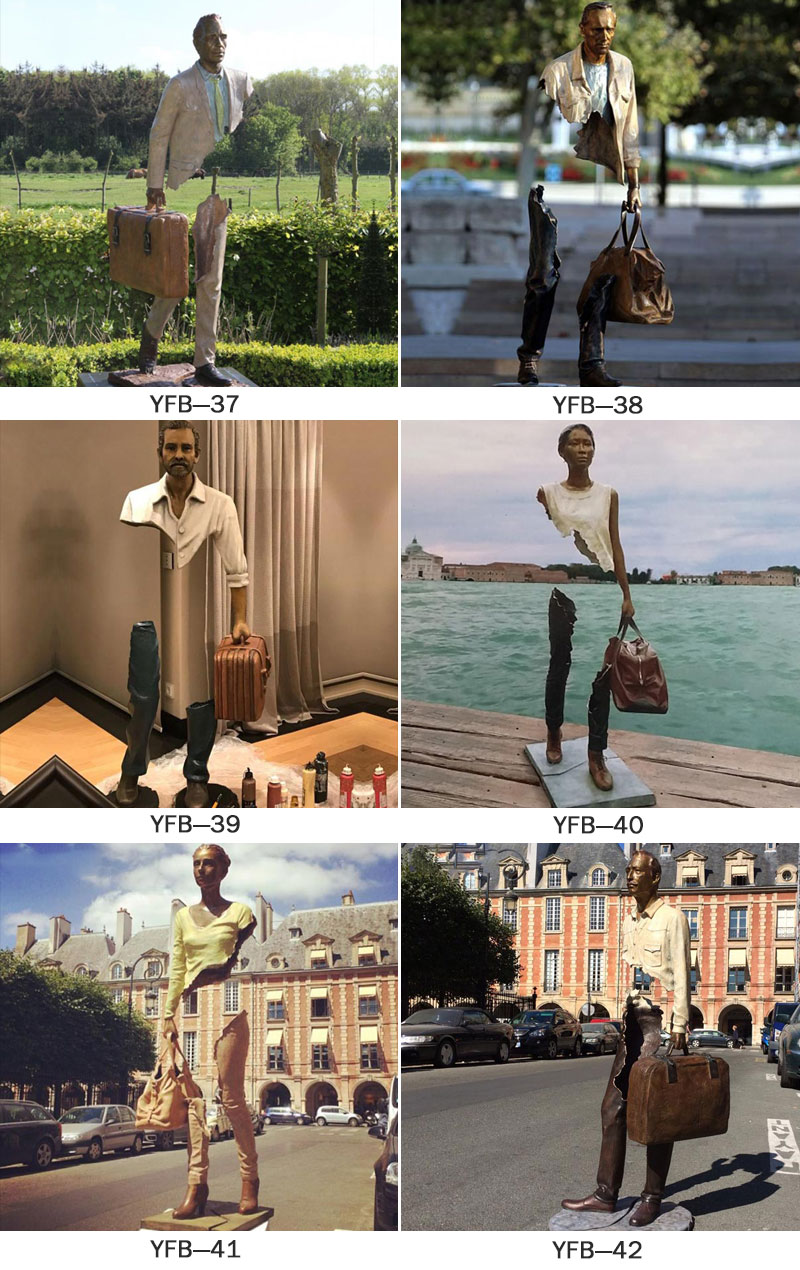 The body of each character is hollowed out, suggesting that you really understand what is the meaning of travel? Or on the road of travel, are we playing for fun or for the stability of life?
Everyone sees this group of works with different moods, leaving more room for imagination.

Guarantee Policies about Famous Decoration Bronze Bruno Catalano Statue:
1) 30-Years Quality Guarantee:
We have our 30-years quality guarantee, which means, if you find any unusual problem with your purchased sculpture, you can quickly approach You Fine for the necessary solution for free.
2) Lowest Price Guarantee:
Our prices not arguable, this is because we are manufactures (our own foundry) not just suppliers. We make sure we negotiate to suit our art quality as well as our customer's budget.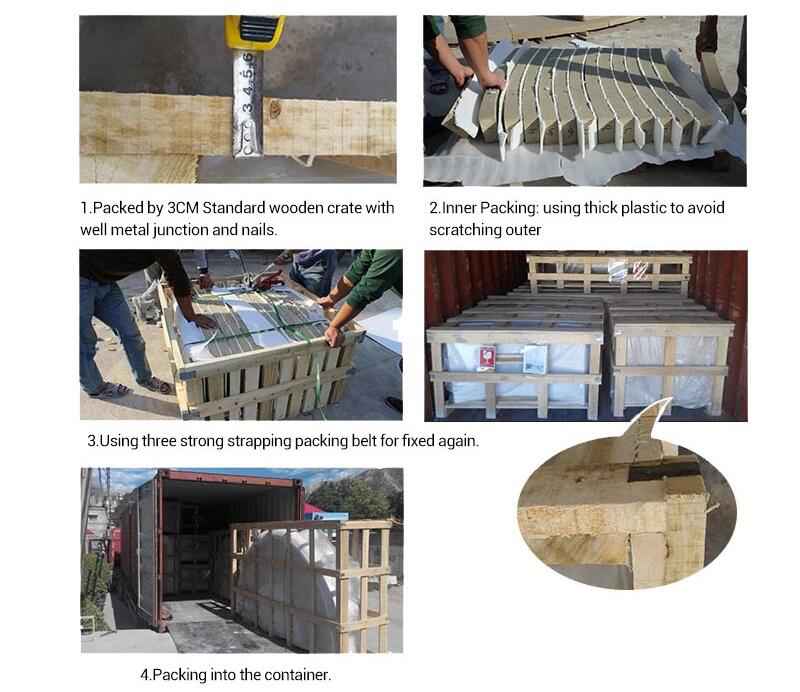 If you are interested in Famous Decoration Bronze Bruno Catalano Statue, please feel free to contact us. We would offer you more details.
Get In touch with