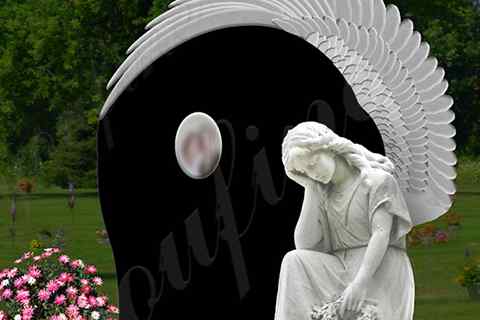 Custom Made White Marble Angel Statue Black Granite Monument for Sale MOKK-561
Item Number: MOKK-561
Size: Customized
Material: Natural Marble
Package: Strong Wooden
Insurance: Cover All the Risk
Process: Hand carved and Polished
Advantage: Factory Direct, Door to Door Delivery
Keywords 1: Marble Angel Monument
Keywords 2: Black Granite Monument
Introduce to White Marble Angel Statue Black Granite Monument:
As can be seen from the picture, the angel statue part of this tombstone is carved out of white marble, and the tombstone part is made of black granite. Marble can make angel statues better, and granite is harder than marble, so use granite as part of the tombstone.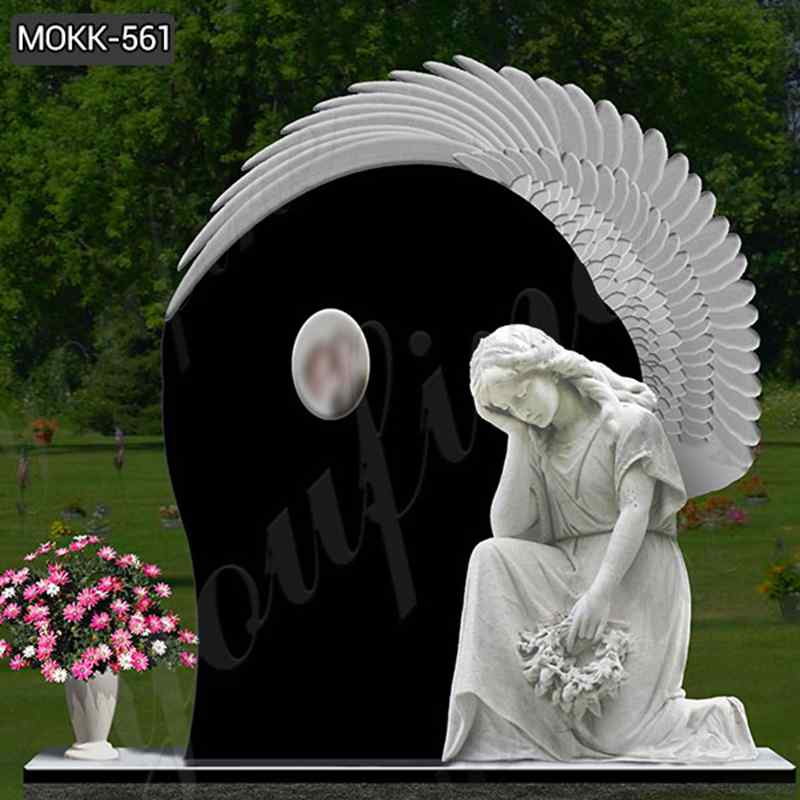 Tombstones are an indispensable thing in the funeral culture, and the birth of the deceased is usually written on it. There are different requirements for the purchase of tombstones in various places, and the way of burial is different. After a long time, it forms a unique funeral culture among ethnic groups. Different funeral cultures have also promoted the use of different tombstone shapes and materials, and an art based on tomb culture has gradually formed.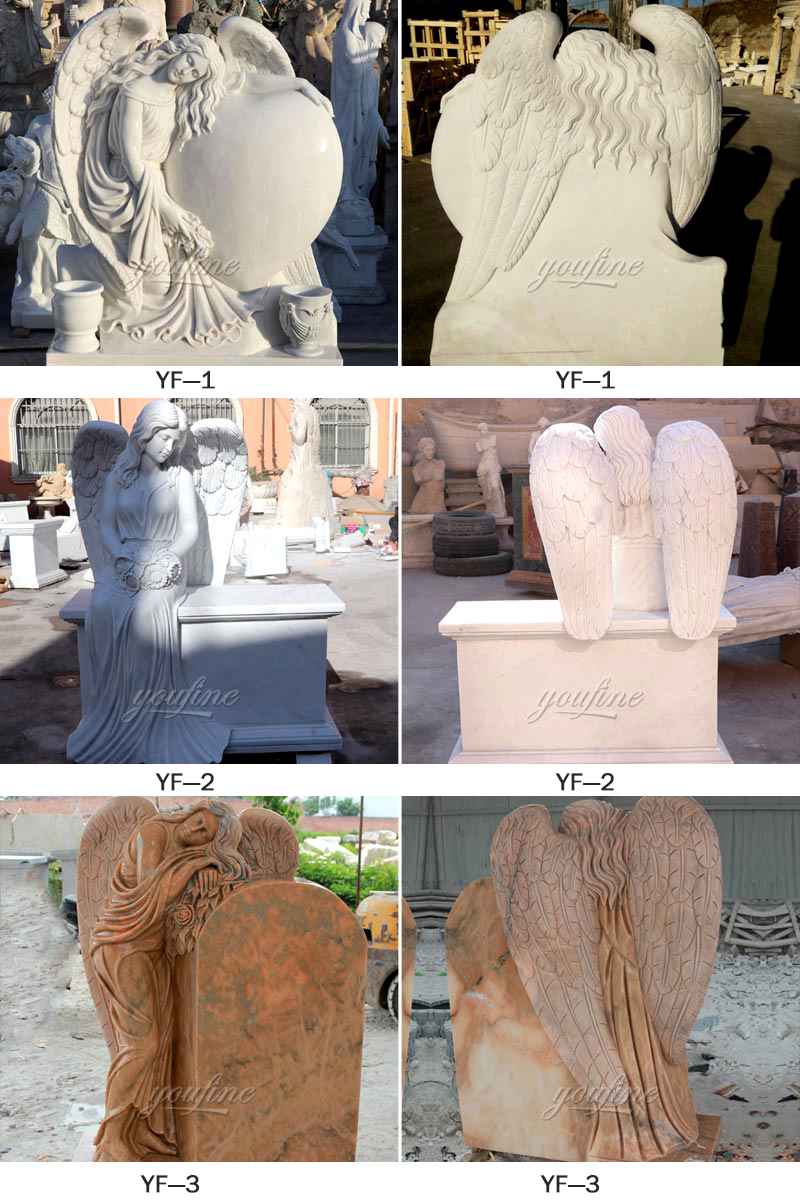 History of Stone Marble Tombstone:
The materials of the existing tombstones are various, among which there are many stones, and more marbles and white marbles are used. This is related to traditional customs and habits. In addition, the funerary sites are generally less people, and the traffic is not convenient. Locally-made materials are related to reducing transportation costs. After a long period of wind and rain erosion, the blurred inscriptions tell the vicissitudes of history.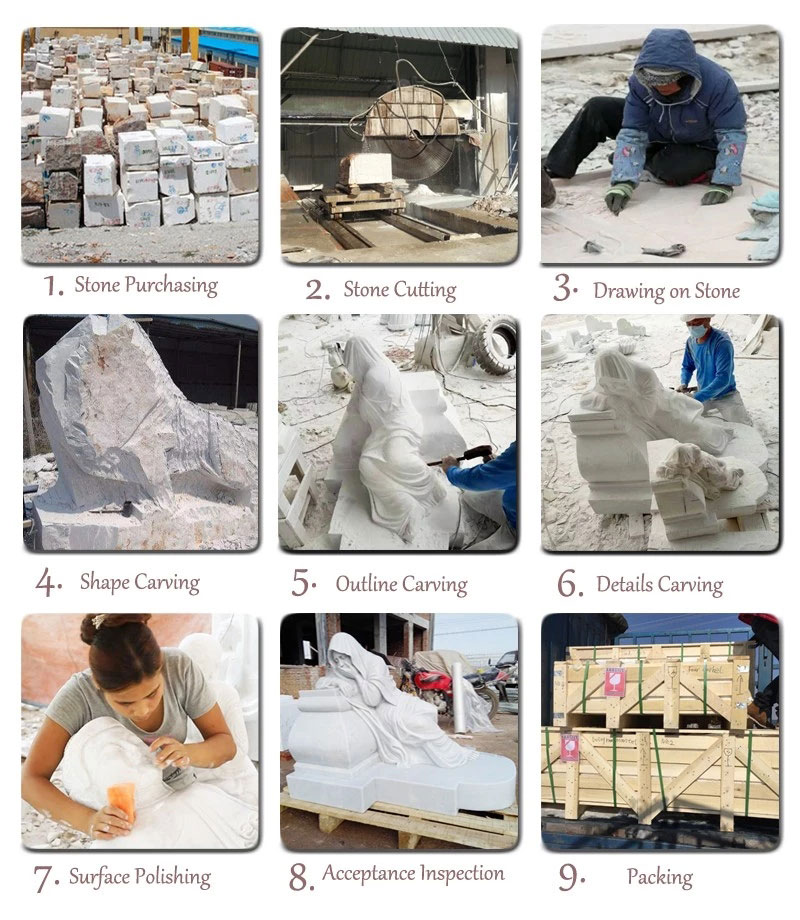 Advantage of White Marble Angel Statue Black Granite Monument:
The face of the portrait on the angel tombstone can be customized. You can attach ceramic photos. Can be machine lettering. The character tombstone uses a 1:1 model. Two stone-studded tombstones will handle the contact well. Tombstones and angel statues are highly polished.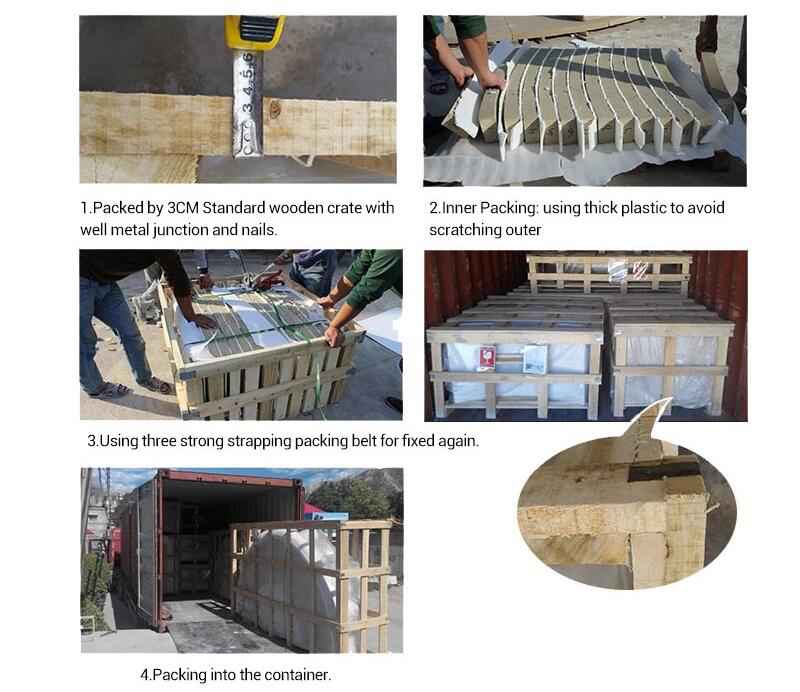 You Fine focus on natural stone more than 35 years, since 1983. If you are interested in White Marble Angel Statue Black Granite Monument, please feel free to contact us. We would offer you more details for your reference.
Get In touch with