Famous Nike of Samothrace Bronze Statue for Customer
Home »
News
»
Famous Nike of Samothrace Bronze Statue for Customer
This sculpture is the famous statue of Victory, and our customers have customized this sculpture, which is a finished picture and colored picture.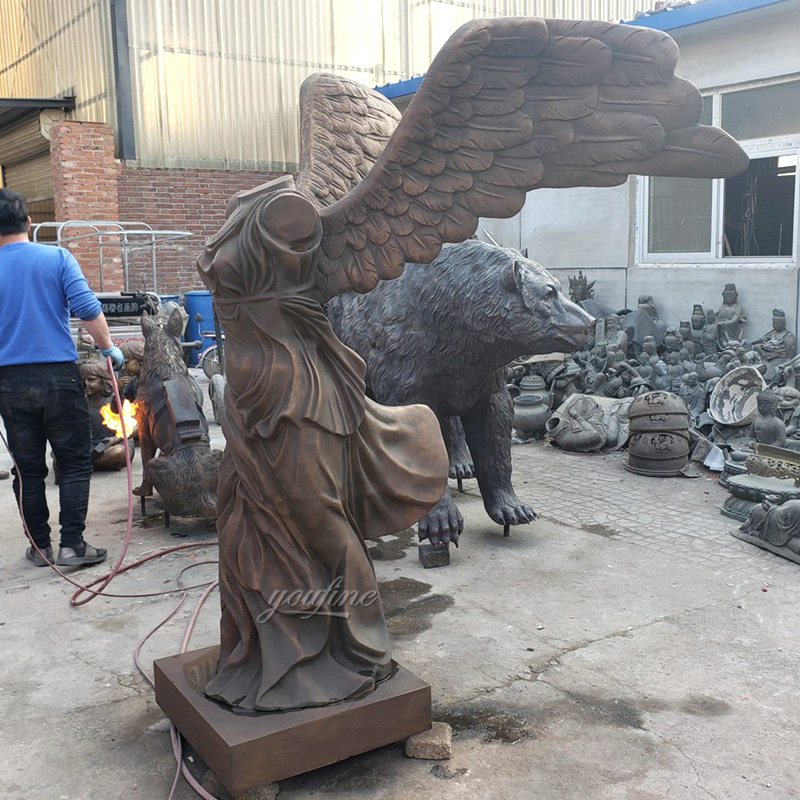 Nike is the goddess of victory in Greek mythology. It is said that she helped the gods of Olympus to defeat the Titans and bring victory to people. In Western art, he often has wings, carrying olive branches, laurel branches, and holding a harp to sing poems.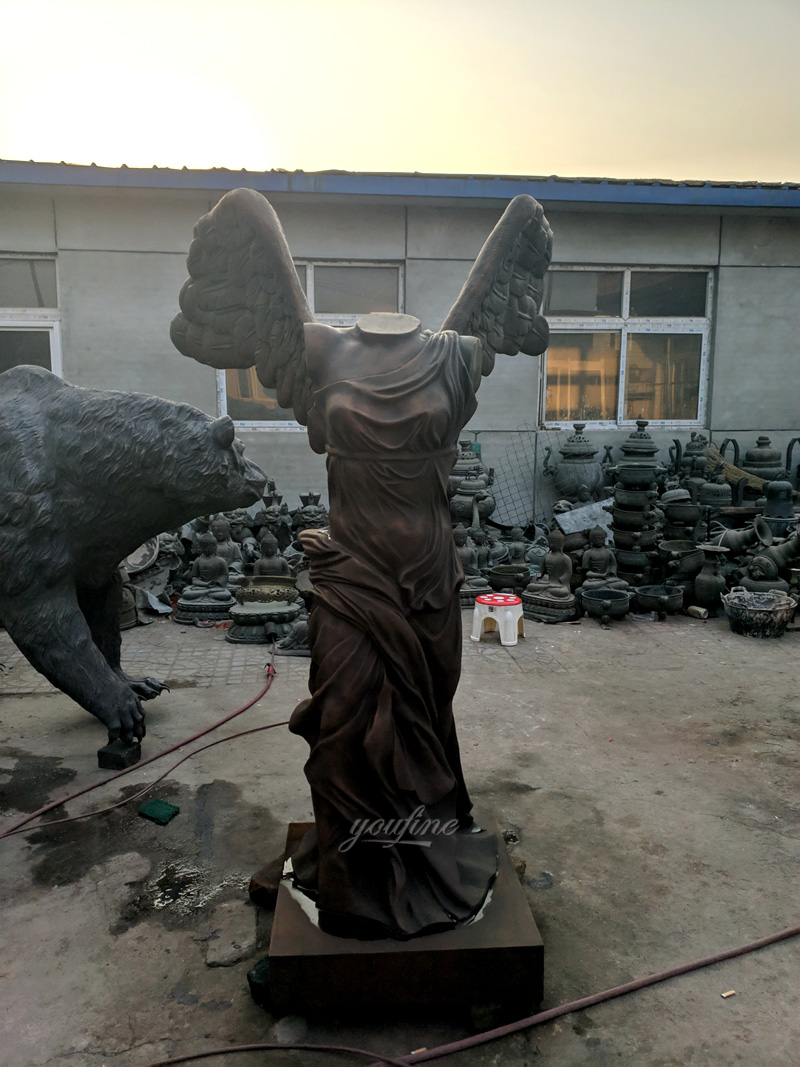 Breaking the traditional stone carvings, using bronze to make sculptures, the preservation time is longer. With the changes of the times, the production methods of sculptures are more diversified. But every sculpture is different tunes rendered with equal skill.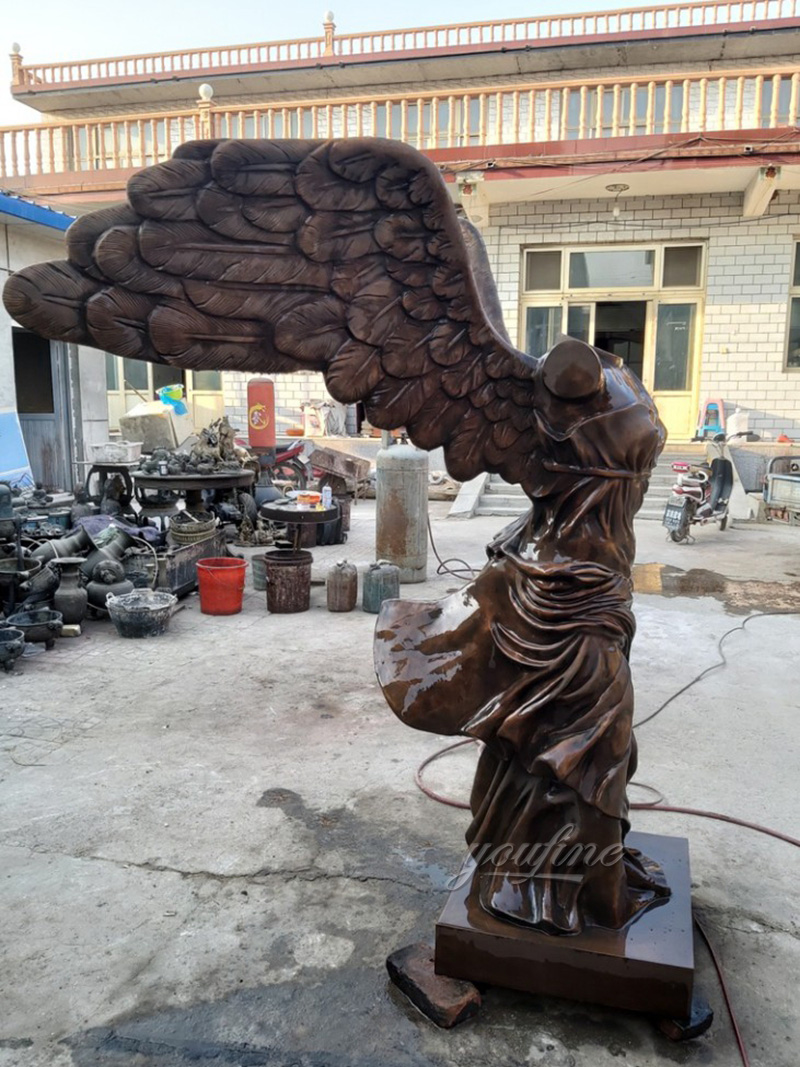 The masters carefully crafted the sculpture, and every step was strictly required, so that a perfect sculpture could be created.
Last Article:
Customized Religious White Virgin Mary Statue And Black Granite Tombstone for Sale MOKK-60
Next Article:
Hand Carved Cemetery Natural Marble Granite Swan Heart Monument for Sale MOKK-564