Home »
Products
»
Angel Headstone
»
Customized Hand Carved Angel Guardian Granite Double Tombstone Monument for Sale MOKK-113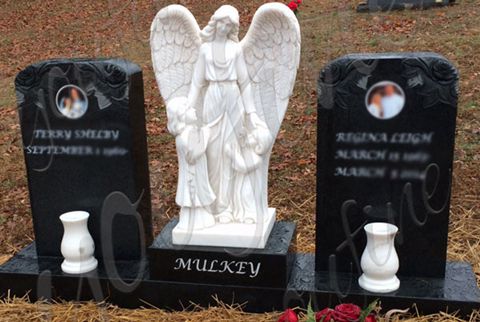 Customized Hand Carved Angel Guardian Granite Double Tombstone Monument for Sale MOKK-113
Item Number: MOKK-113
Size: Customized
Material: Natural Marble
Package: Strong Wooden
Insurance: Cover All the Risk
Process: Hand carved and Polished
Advantage: Factory Direct, Door to Door Delivery
Keywords 1: Angel Guardian Tombstone
Keywords 2: Granite Tombstone And Monument
Angel Guardian Granite Double Tombstone Monument is a double burial tombstone with a tombstone on each side. There is an angel sculpture in the middle, and there are sculptures of two children around the angel. Two children represent the deceased, and angels are the messengers of God and represent God. The angel guardian two children means God's compassion for humanity. Angels will guard the dead and guide them to heaven and to eternal life.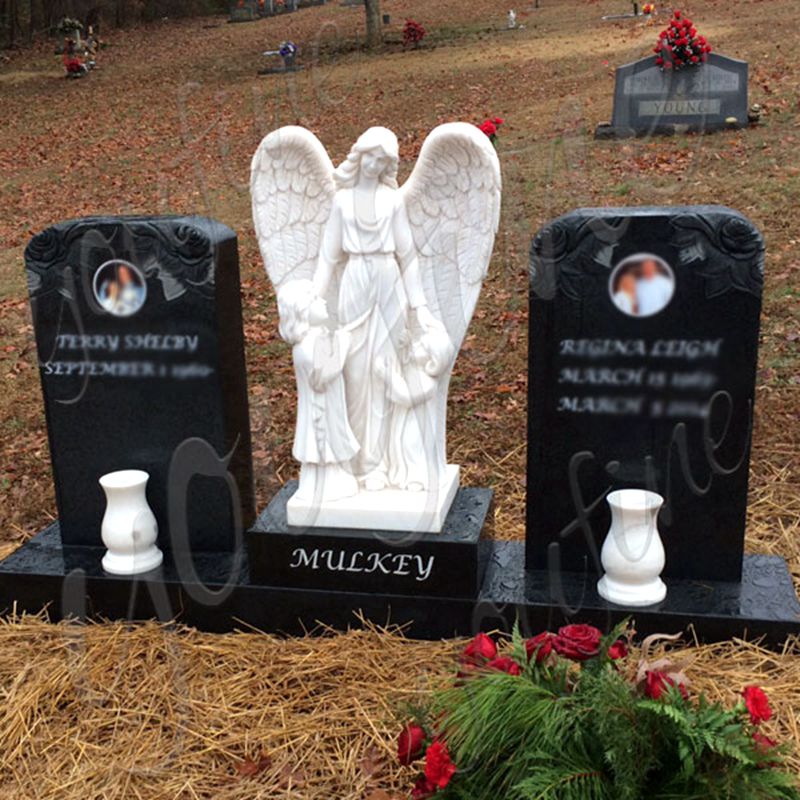 Angel Guardian Granite Double Tombstone Monument is a kind of burial tombstone. In the burial tombstones, some beautiful carvings, such as angel tombstones, pillar tombstones, and flower carving tombstones, are often the blessings and expectations of the living parents for their lost parents or ancestors, hoping that they can live a better life in another world. And happiness.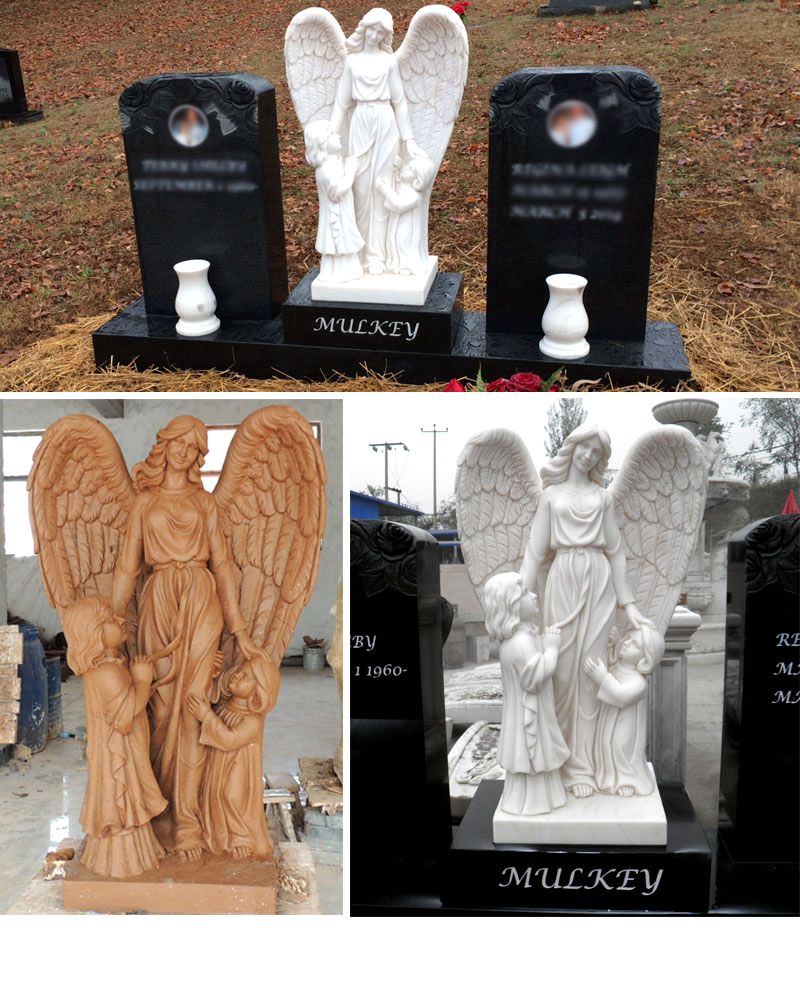 Angel Guardian Granite Double Tombstone Monument can be customized. Whether it is the size of the tombstone, the angel sculpture, the sculpture of the child, the vase sculpture in front of the tombstone, or the shape design of the tombstone, we all accept customization. Only you can't think of it, there is nothing we can't do. You can tell us what tombstones you want to design. We will give you professional advice.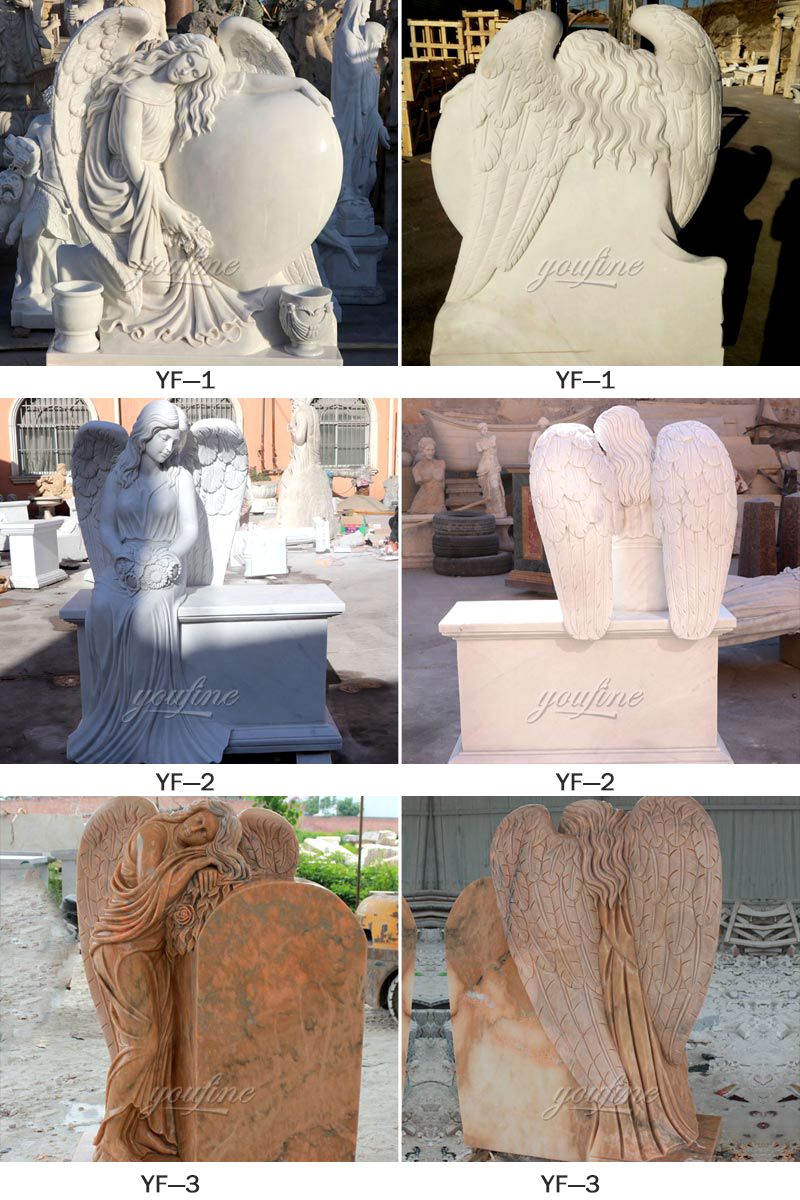 You Fine Art Sculpture focus on marble details carving more than 35 years, since 1983. Our factory is located in Quyang, Hebei Province, the hometown of sculpture. 80% of the inland sculptures come from this. You can rest assured that our quality. We also have professional designers and engravers who can perfectly display the details of the engraving. Whether it's our own design or the design provided by the customer, the engraver can do a good job. Customer feedback is also very good.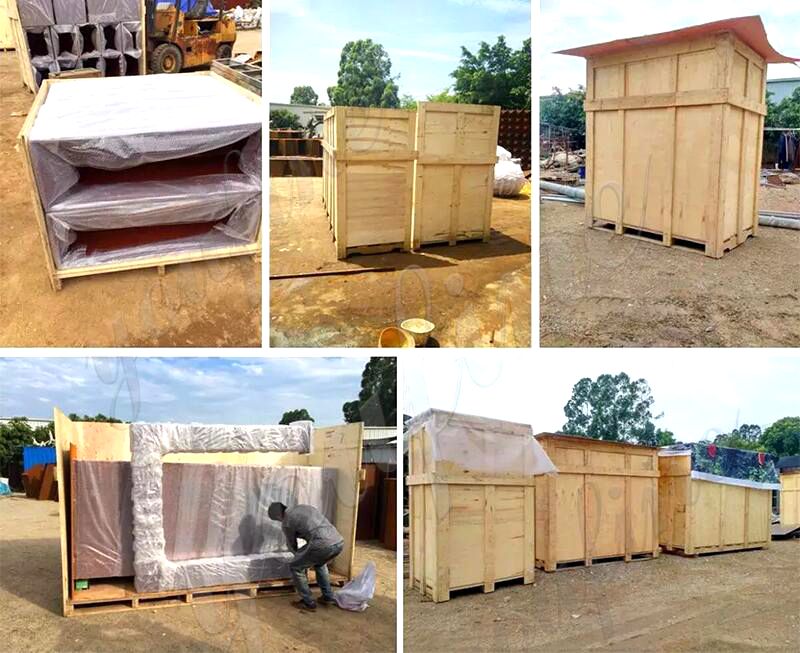 You can choose our design, you can also send us the design you like, once you are interested in Angel Guardian Granite Double Tombstone Monument, you can contact us at any time. We would give you professional advice.
Get In touch with