Life Size The Archangel Saint Michael Marble Sculpture for Customer
Home »
News
»
Life Size The Archangel Saint Michael Marble Sculpture for Customer
This is a life-size angel sculpture of St. Michael's marble, which is perfected by our masters. The details and essence of the characters are also well grasped.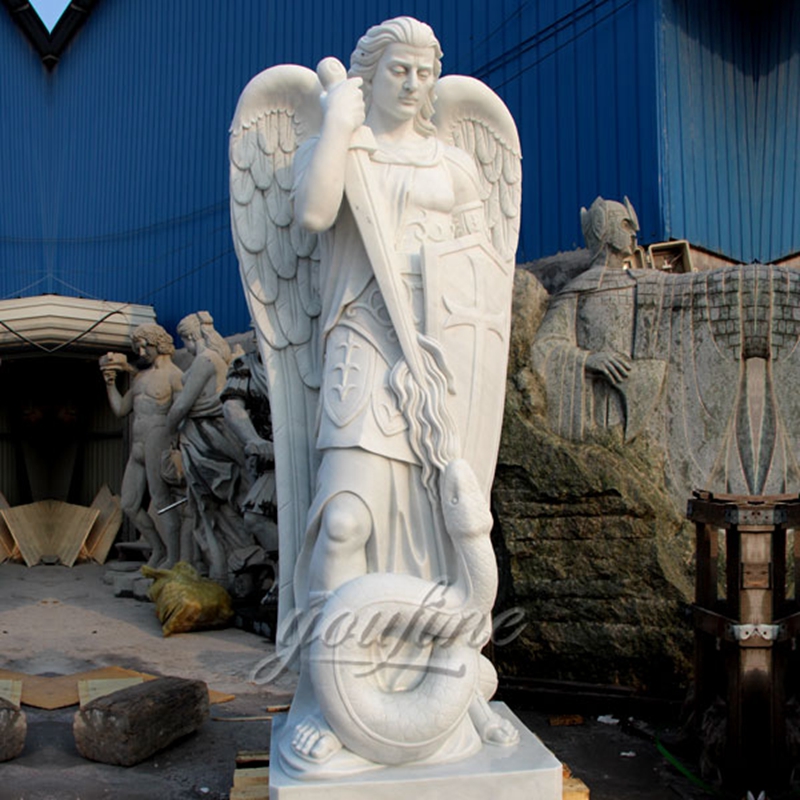 Our master will polish the sculpture after finishing the sculpture, and it will look brighter. And such sculptures look more vivid. We can see the wings of the sculpture and the lines of the armor on the body, which is very vivid.
The masters will first make a clay sculpture before carving, and the role of the model is to ensure the quality of the sculptures in the future. We have been experienced in making marble angel sculptures.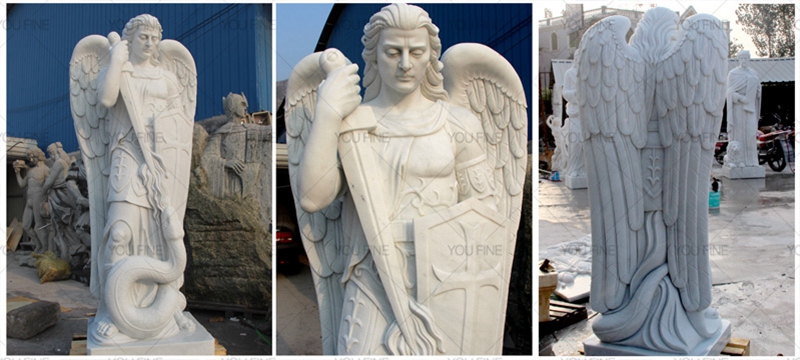 If you are interested in marble angel sculpture, you can contact us. We will provide you with more information, You Fine are your best choice and will not let you down.
Last Article:
Hot Sale Beloved Angel Marble Headstones
Next Article:
Sleeping White Angel Marble Headstones for Sale