Life Size Holding Peace Pigeon Female Bronze Angel Statue for Customer
Home »
News
»
Life Size Holding Peace Pigeon Female Bronze Angel Statue for Customer
This angel holds a dove in his hand and symbolizes peace. God sent angels to the earth to help those who need to save, to convey the will of God, to be the spokesperson of God on earth. Angels bring peace and hope to mankind.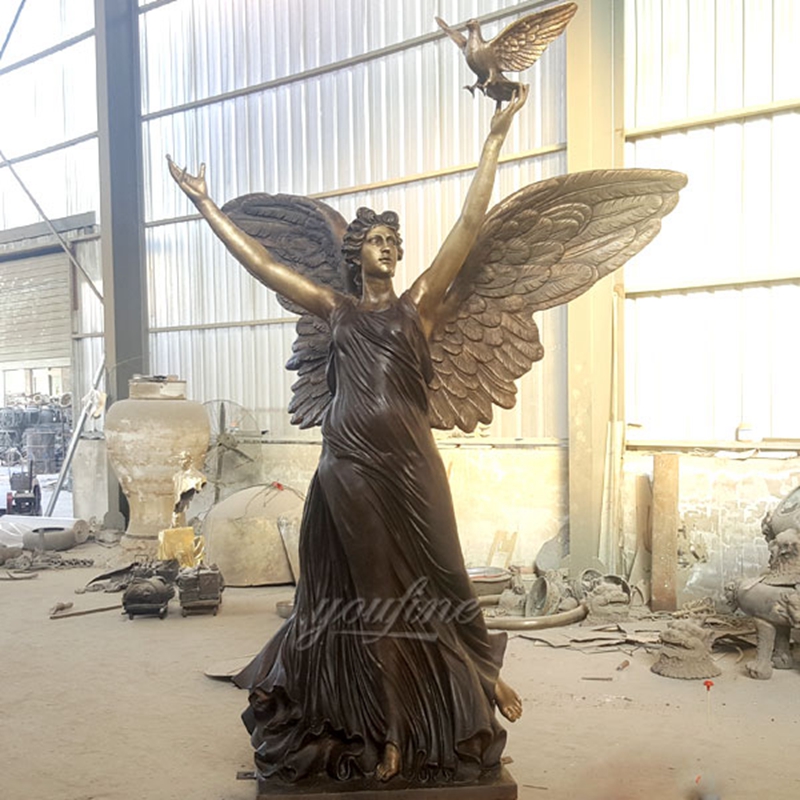 The most important step in making a sculpture is to make a clay sculpture. We will first ask the modeler to make a 1:1 clay sculpture and then use the lost wax method to cast the bronze sculpture.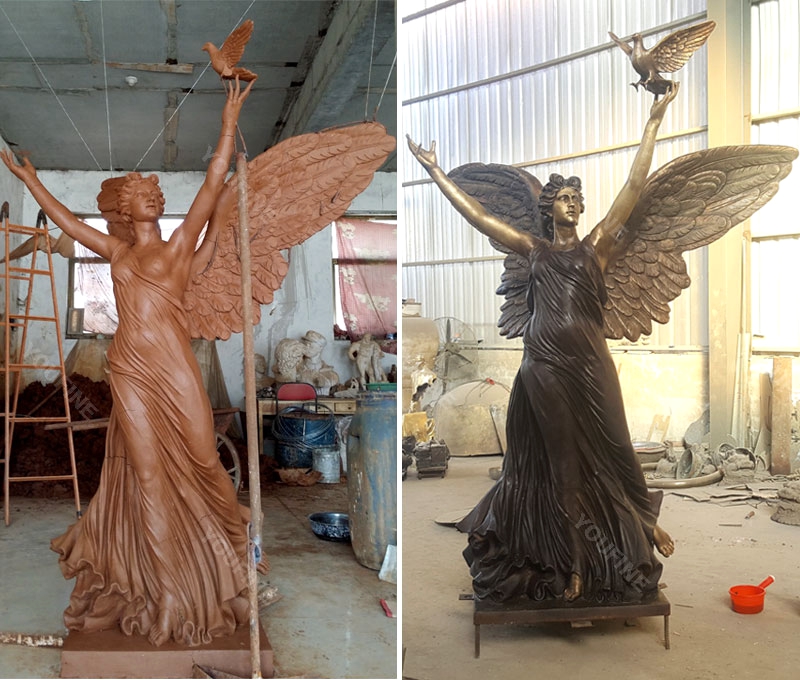 Our masters are very sensitive to sculpture, because their father is a sculpture, they inherit the father's craft. The quality of the bronze sculpture is guaranteed, so don't worry about that. The quality of our sculptures is guaranteed and the bronze sculptures take a long time.
Last Article:
Winged Little Girl Bronze Butterfly Girl Sculpture for Uk Customer
Next Article:
Customized Home Decor Outdoor Yard Life Size Marble Angel Statue for Customer