Home »
Products
»
Angel Headstone
»
Customized Hand Carved Engraved Winged Angel Stone Granite Tombstone for Sale MOKK-63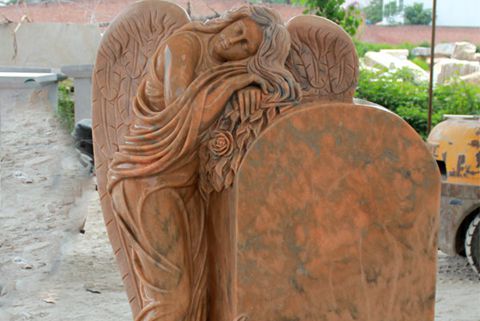 Customized Hand Carved Engraved Winged Angel Stone Granite Tombstone for Sale MOKK-63
Item Number: MOKK-63
Size: Customized
Material: Natural Marble
Package: Strong Wooden
Insurance: Cover All the Risk
Process: Hand carved and Polished
Advantage: Factory Direct, Door to Door Delivery
Keywords 1: Granite Angel Tombstone
Keywords 2: Winged Angel Tombstone
We can see Engraved Winged Angel Stone Granite Tombstone, which an angel stood leaning against the tombstone, closed his eyes, and held flowers in his hand. Angels are a kind of comfort to the lost. Angels will pray for the dead and guide the way for him. It is also a comfort to the loved ones of the deceased, so that there is not so much grief in the hearts of their loved ones. The combination of angels and tombstones is a miracle, but it seems to be very common sense.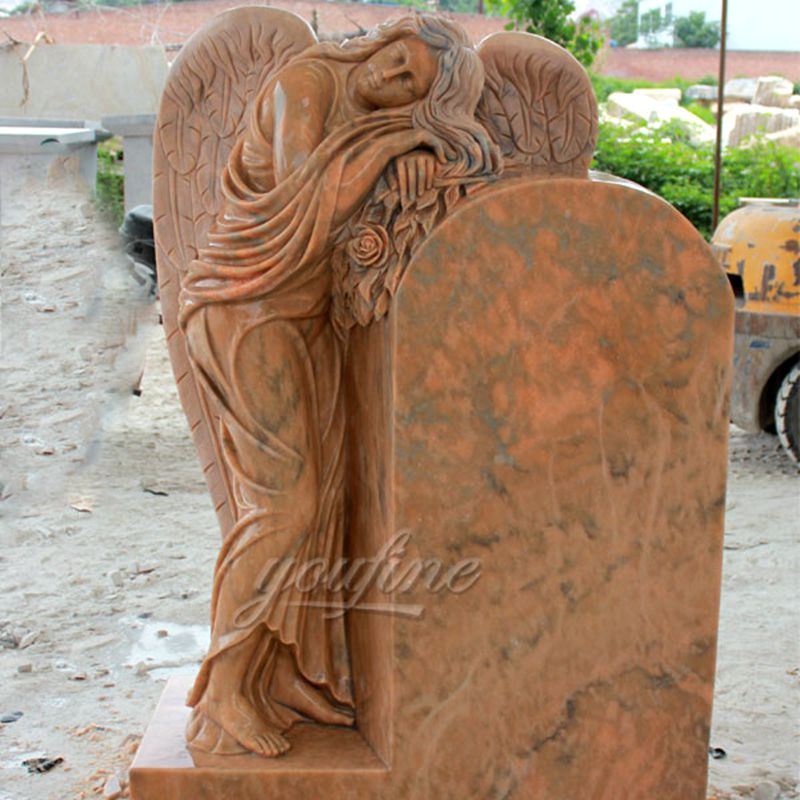 Engraved Winged Angel Stone Granite Tombstone is a tombstone with angel sculpture. There are many types of tombstones in our factory, such as angel tombstones, slab tombstones, figure sculpture tombstones, animal sculpture tombstones, and ordinary tombstones. On the tombstone, you can engrave and set up photos and engraving shadows. The general machine lettering of lettering is more standard and beautiful.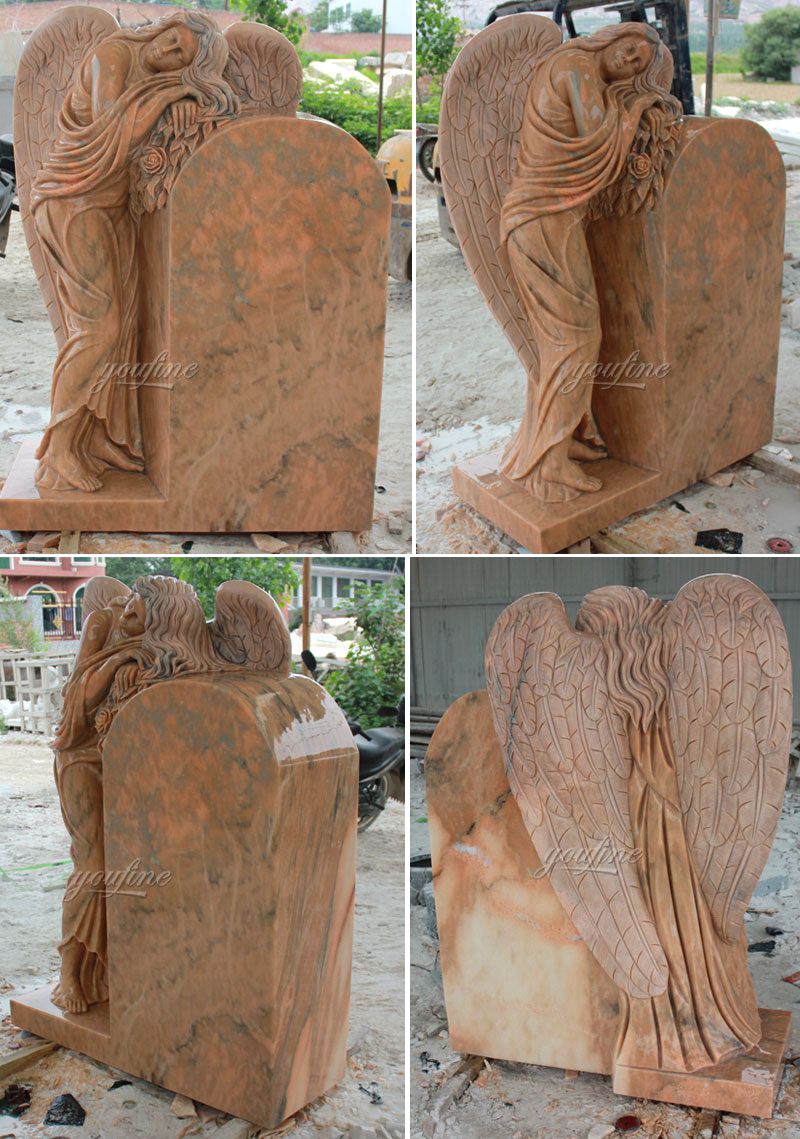 The design of Engraved Winged Angel Stone Granite Tombstone is not only this one, but some other designs will be shown in the picture below. Most of our tombstones are custom made, including the design of angel sculptures, tombstone sizes and materials.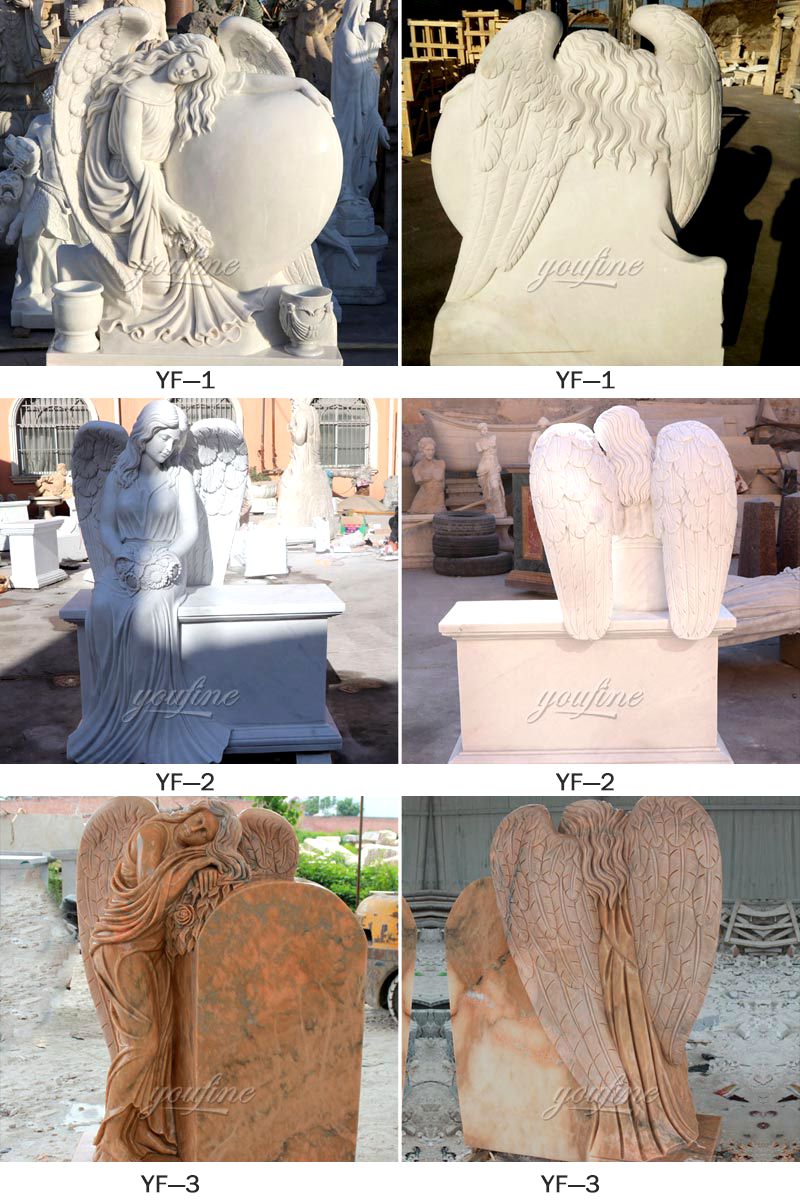 Why do you choose You Fine?
A.More than 30 head masters
B.Accept Customized design
C.Offer Installation drawings
D.Choose the best material to make sculpture
E.Buy full insurance for every sculpture
F.Package wooden crate thickness more than 3cm(Package wrap multiple soft cotton)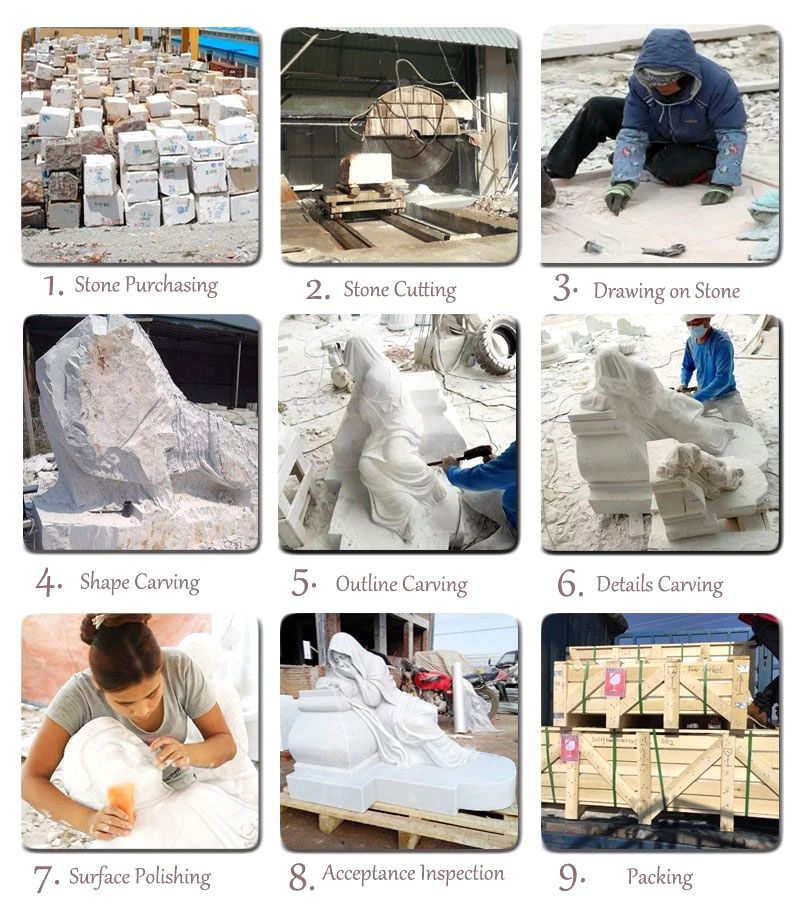 You Fine focus on granite carving more than 35 years, since 1983. The Factory is located in Quyang, Hebei province, which is called Hometown of sculpture. Our masters learned carving at the young age, and they are more than 40 years old. They have a wealth of work experience. If you are interested in Engraved Winged Angel Stone Granite Tombstone, please feel free to contact us. We would offer you more details for your reference.
Get In touch with