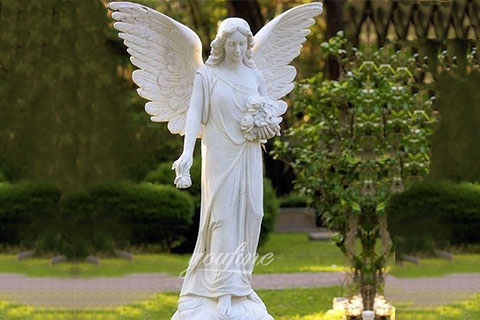 White Marble Beautiful Angel Statue Outdoor Decor for Sale Mokk-802
A beautiful white marble angel statue is selling well in YouFine. Everyone who sees this angel sculpture cannot help expressing his sincere praise for the exquisite carving and the perfect image of the angel. If you also want such a statue, please contact us quickly.
Item No: MOKK-802
Material: Grade A Marble
Color: The Picture Color or Customized
Size: Life Size or Customized
Package: Strong Wooden Case
Introduction of This Statue:
This marble statue portrays a beautiful and gentle angel. She closed her eyes and held beautiful flowers in her hands, looking so gentle. A pair of lifelike wings grew on her back. We all know that angels are the apostles that communicate between heaven and earth, so in everyone's heart, they have always been a symbol of purity and kindness. So, YouFine uses natural pure white marble to make this marble angel statue for sale is the best choice.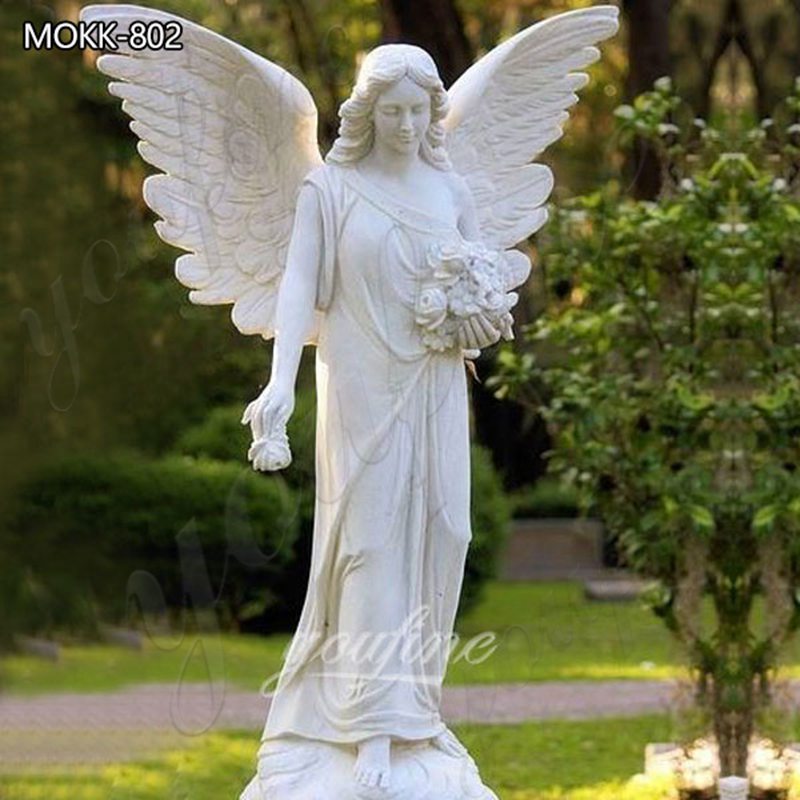 Superb Carving Skills:
The exquisite sculpture is inseparable from the superb carving skills of the carving masters. Our marble angel statue has a truly masterful carving. The life-size angel statues for sale in YouFine are carved by our skilled craftsmen and artisans. They meticulously devoted to detail in every statue. Therefore, the final result of the angel statue is so beautiful and delicate.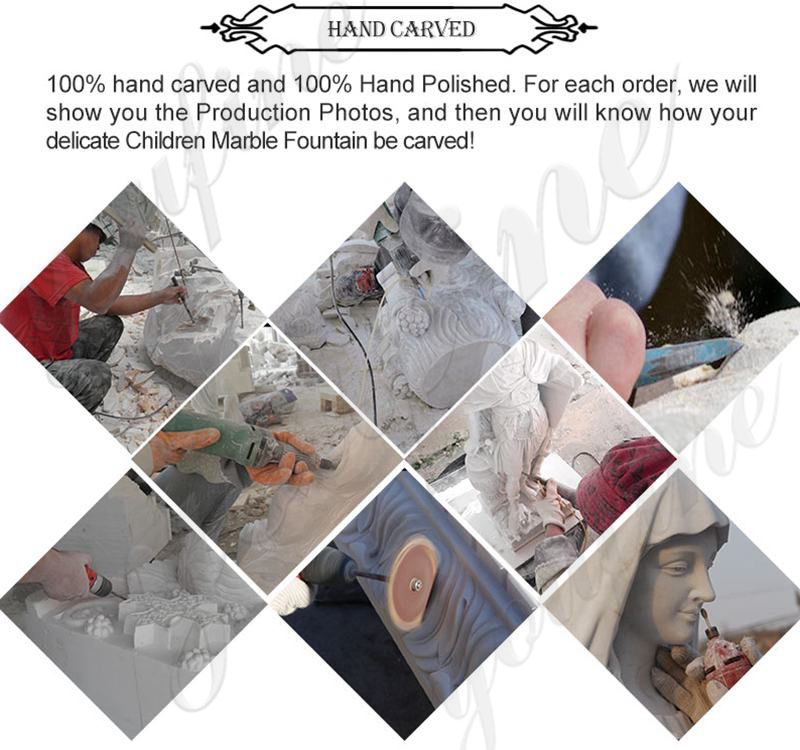 More Products for You:
YouFine's life-size angel statues for sale are varied. We not only have gentle female angel marble sculptures, but also sexy female angel sculptures, exquisite marble cherub sculptures, etc. These marble angel statues for sale are beautiful and impressive. Of course, customers could also customize their favorite angel sculptures from our designers.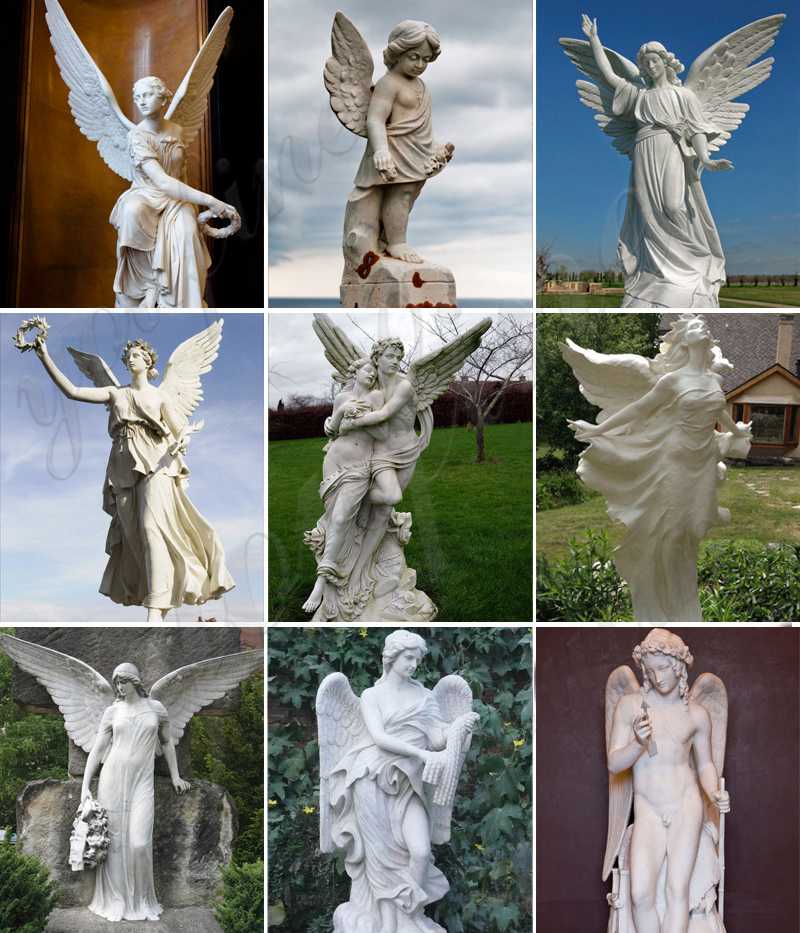 Strong Packaging:
YouFine's packaging would not disappoint customers. We have strict packing staff. Before the product is packaged, they would first confirm that the product is in good condition, and then use a specific strong wooden crate to pack the marble sculpture. In addition, the thick soft foams would also be wrapped around the exterior of the marble sculpture. Such tight packaging could make your sculpture arrive at your home in good condition. So, you should not worry about the packaging and shipping.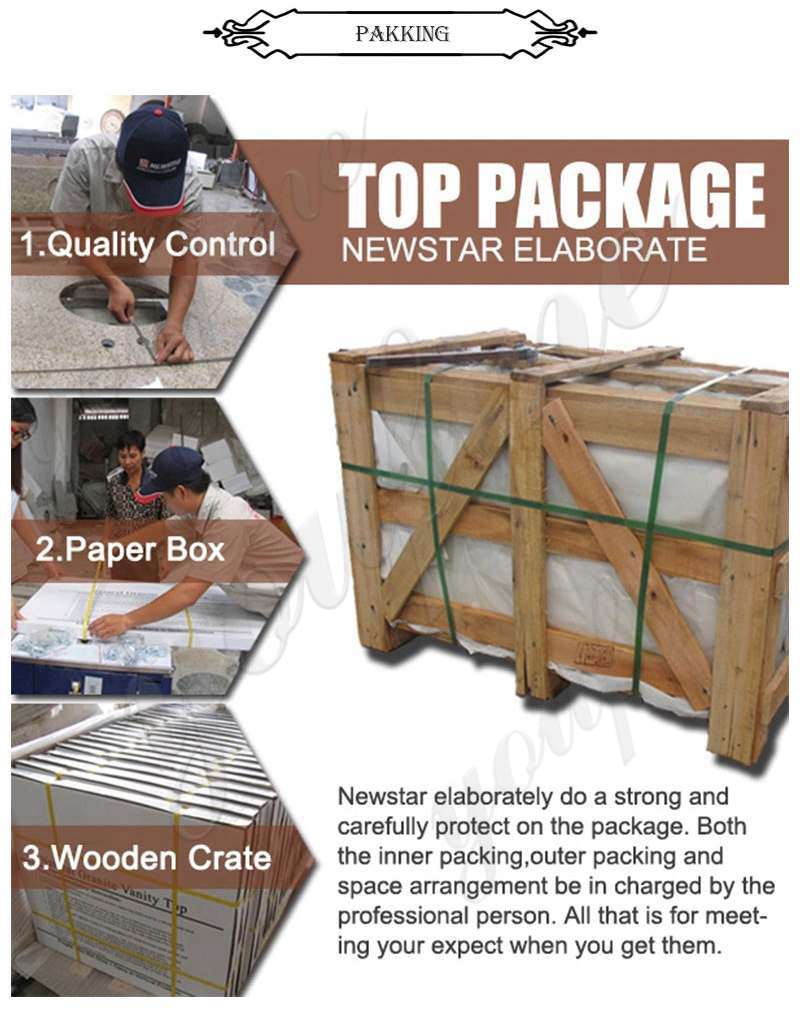 YouFine welcome friends from all over the world. If you are interested in our white marble angel statue, please contact us right now.
Get In touch with