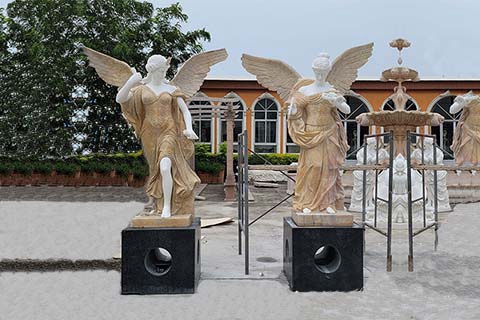 Life Size Marble Angel Statues with Two Colors for Sale MOKK-957
Beautiful life-size marble angel statues are selling well in YouFine. We made them with A-grade natural marble, which has strong wear resistance. They are all purely hand-carved by top craftsmen in the YouFine factory. If you want to buy such angel statues, please contact us quickly.
Item No: MOKK-957
Package: Strong Wooden Crate
Superiority 1: Free Custom Made
Superiority 2: Foundry Supplying Directly
Advantage 3: High Quality and Very Detailed Workmanship
Technique: Art-quality Hand Carved, Polished
Introduction of Angel Statues:
The marble statues for sale show us an image of a life-size angel. She was made up of natural marble in two colors: beige and pure white. This is a very pretty and popular color combination. We all know that angels represent the connection between heaven and earth, as well as strength, peace, faith, protection, and beauty. Such a marble angel statue is a very suitable and beautiful decoration whether it is placed in the garden, park, or school.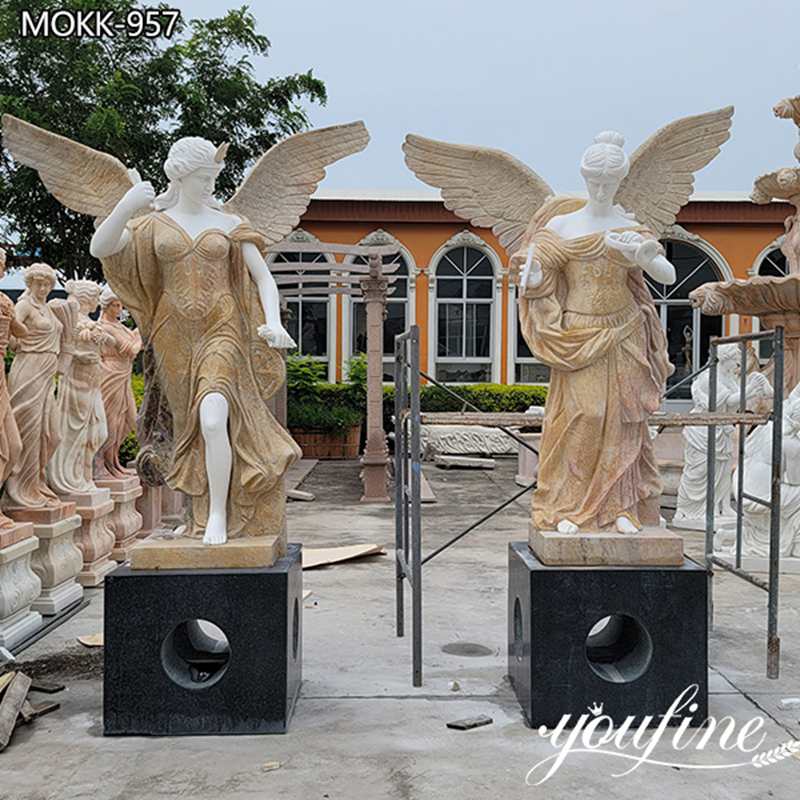 More Types of Angel Statues:
YouFine's marble angel statues are rich in variety. We not only have beautiful angel statues in pure white, but also two-color angel statues and lovely baby angel statues. These statues all feature exquisite, high quality as the main feature. Of course, we also provide customized services for our customers. You could customize marble angel statues for us according to your own preferences.



Hand-Carved Technology:
Our factory has highly skilled craftsmen. The natural stone sculptures in the factory are all hand-carved by them. They have been taught by top sculptors since childhood. What's more, these craftsmen have an attitude of excellence in carving, and constantly improve their carving skills. Therefore, the carvings from them are lifelike and widely praised.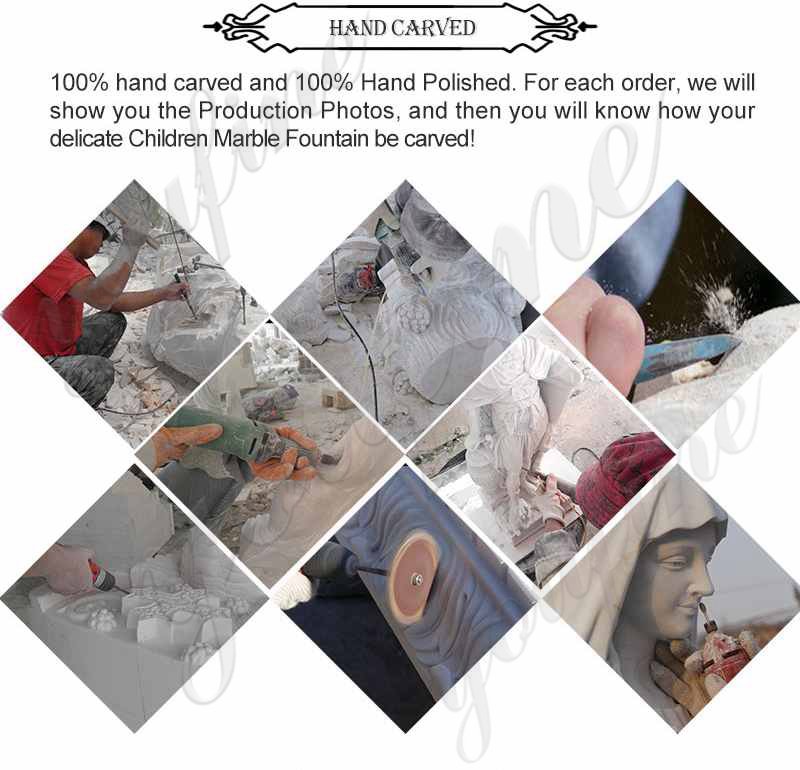 Different Coloring Choices:
YouFine's high-quality natural marble stones are available in many colors for customers to choose from. For example white marble, red marble, yellow marble, green marble, black marble, etc. You could choose a pure color or a two-color to shape the angel sculpture you want. For example, our chicken blood red and beige marbles are often used for angel clothes to match the white angel skin tone.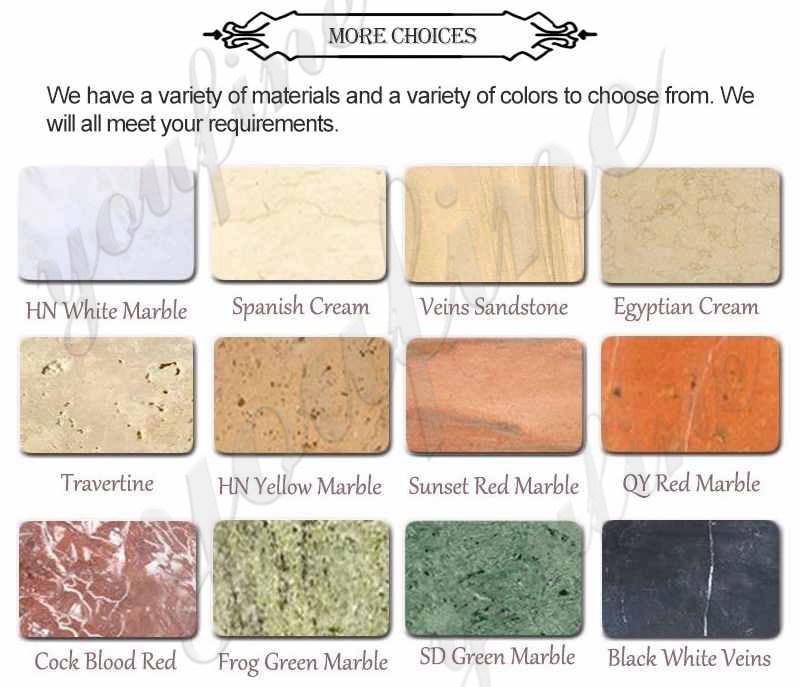 YouFine could not only produce high-quality and beautiful marble angel statues but also provide a relatively cheap price for customers. If you would like to buy marble angel statues, please contact us and cooperate with us.
Get In touch with