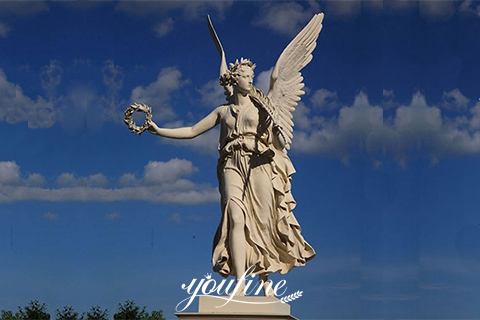 White Marble Angel Statue Outdoor Decor for Sale MOKK-784
The stunningly beautiful white marble angel statue is hand carved by YouFine's excellent craftsmen. YouFine made it with A-grade natural marble. If you would like to buy it, please contact us for more information.
Item Number: MOKK-784
Size: Customized
Material: Natural Marble
Package: Strong Wooden
Insurance: Cover All the Risk
Process: Hand carved and Polished
Marble Angel Statue Introduction:
This shows us a beautiful white marble angel statue. This angel statue stands on a towering plinth. The angel wears a wreath on his head, holds a laurel wreath in his hand, and spreads his wings high behind him. We could see its clothes blowing in the wind. Such a beautiful angel statue is very suitable to be placed in the garden at home or on the outdoor square. No matter where it is placed, it would attract people's great attention.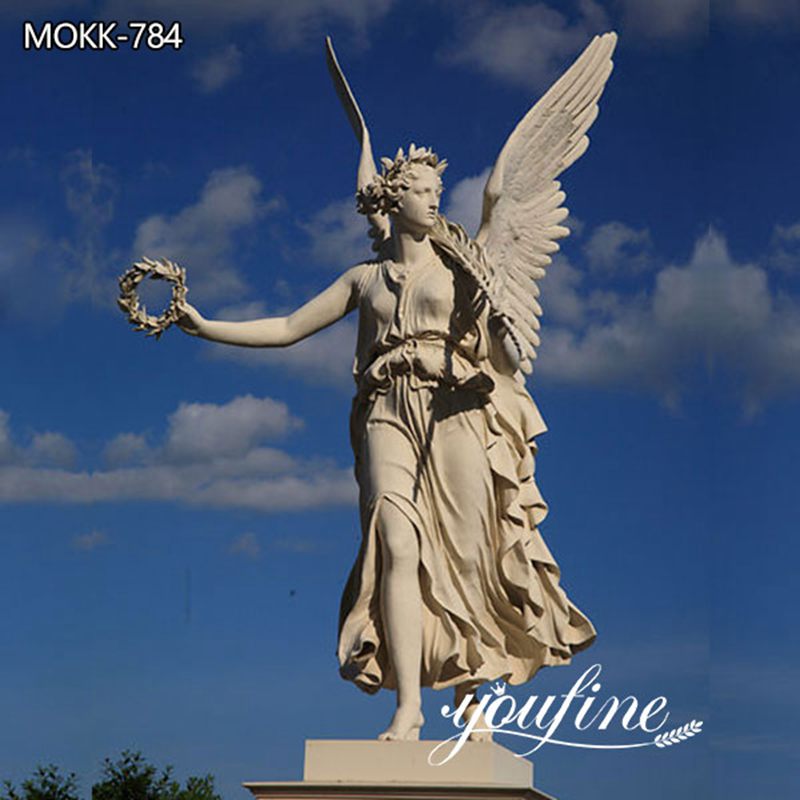 Perfect Detailing:
The reason why this white marble angel statue is so realistic and beautiful is that YouFine's sculptors have superb carving skills. They have rich experience in sculpting and are especially good at sculpting the details. From this angel statue, we could see that the angel's clothes blowing in the wind and the flower crown in his hand are so vividly portrayed. No matter what angle we look at the statue, we couldn't see any flaws.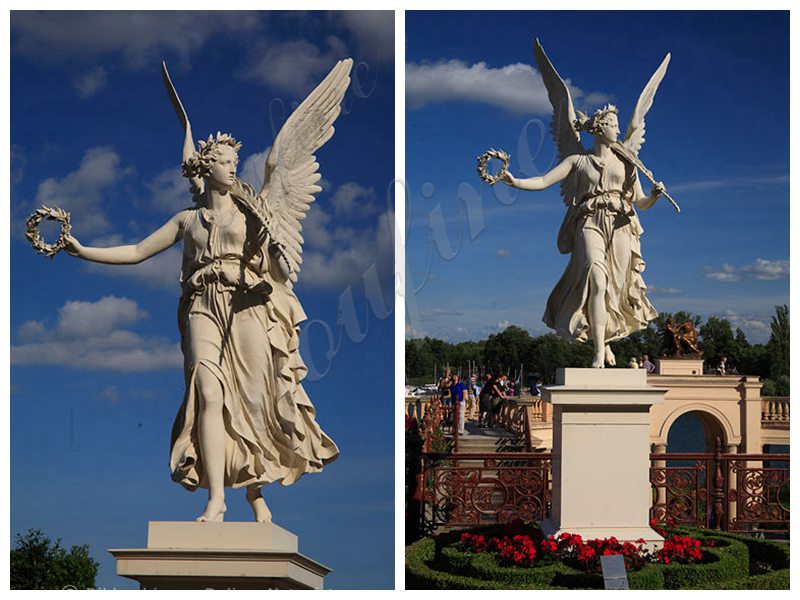 Various Types to Choose from:
YouFine has one of the largest selections of amazingly detailed marble angel statues for sale. They are in a wide array of styles and themes. The cute cherub statue for garden, beautiful flying angel statue, horn-blowing angel statue, etc. is all loved by customers. In addition, we also provide customized services for customers. The size, style, color, etc. of the angel statue could be decided by you.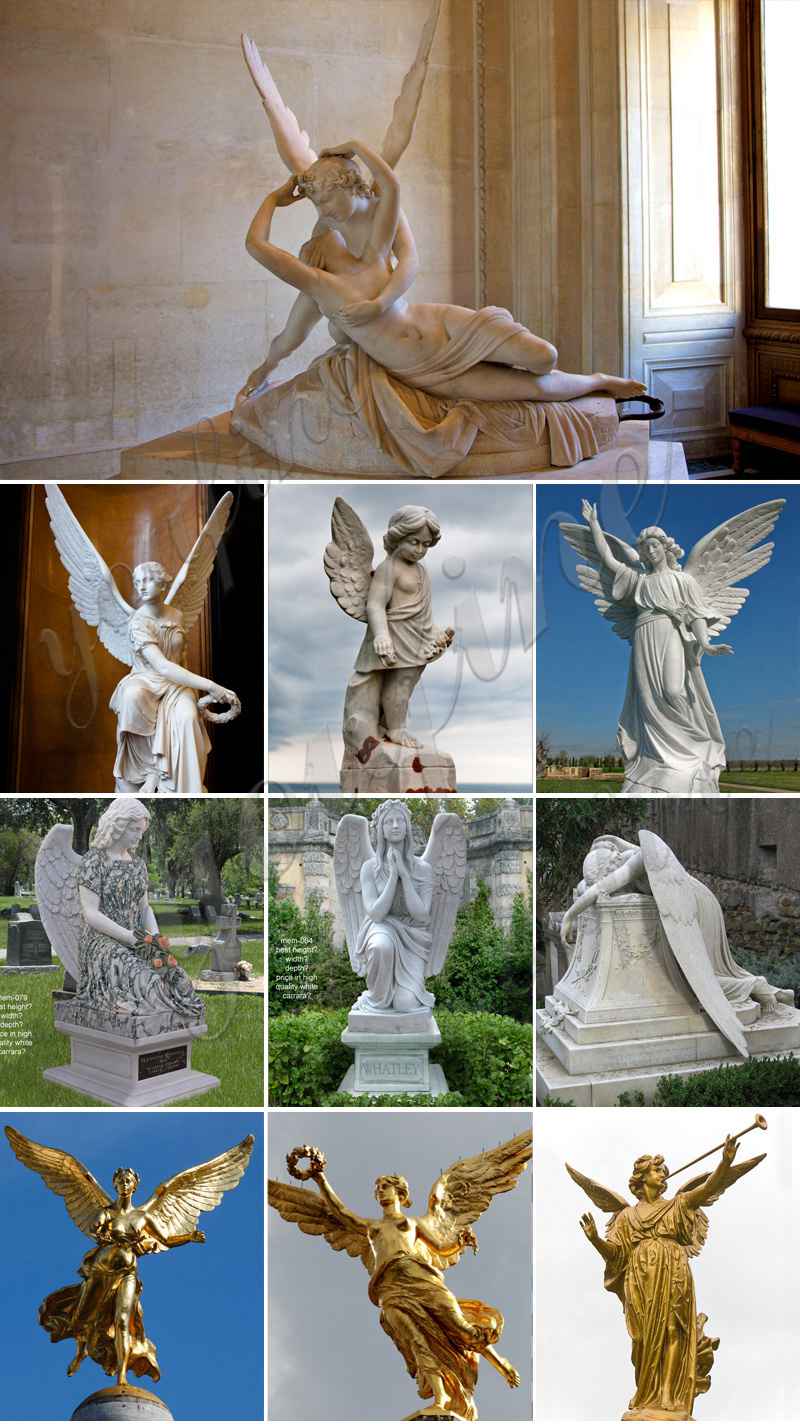 Safe Shipping:
YouFine would provide customers with the safest shipping possible. Our shipping methods include sea, land, air, and so on. No matter what kind of transportation is used, the safe arrival of the life-size angel statues for sale could be guaranteed to the greatest extent. In addition to this, we also purchase full insurance for each product. So you don't have to worry about your product being damaged in transit.

YouFine would be your best choice. If you want to buy angel statues, please contact us as soon as possible. We would offer you a relatively cheap price.
Get In touch with