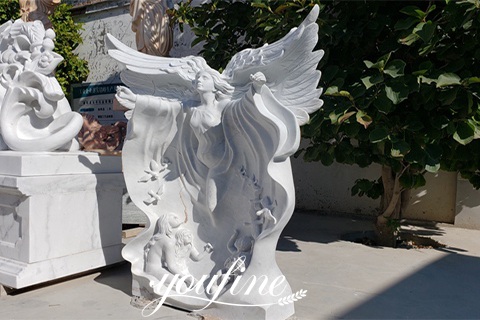 White Marble Angel Statue Garden Decor Factory Supply MOKK-777
This beautiful angel statue is one of the hot-selling marble angel statues for sale in the YouFine factory. YouFine has many such delicate marble angel statues. We believe that you could find your favorite angel statue here.
Item No: MOKK-777
Material: Grade A Marble
Color: The Picture Color or Customized
Size: Life Size or Customized
Package: Strong Wooden Case
Service 1: Customized Service
Service 2: Trade Assurance
Marble Angel Statue Introduction:
We could see that this is a very beautiful white marble angel statue. Her hair fluttered in the wind, and the angel's wings spread out behind her as if to fly to heaven. She spread her arms as if embracing the whole world. Both birds and humans could fly with her under the protection of her arms. This shows us the image of a loving and gentle angel. The excellent sculptor makes her very lifelike.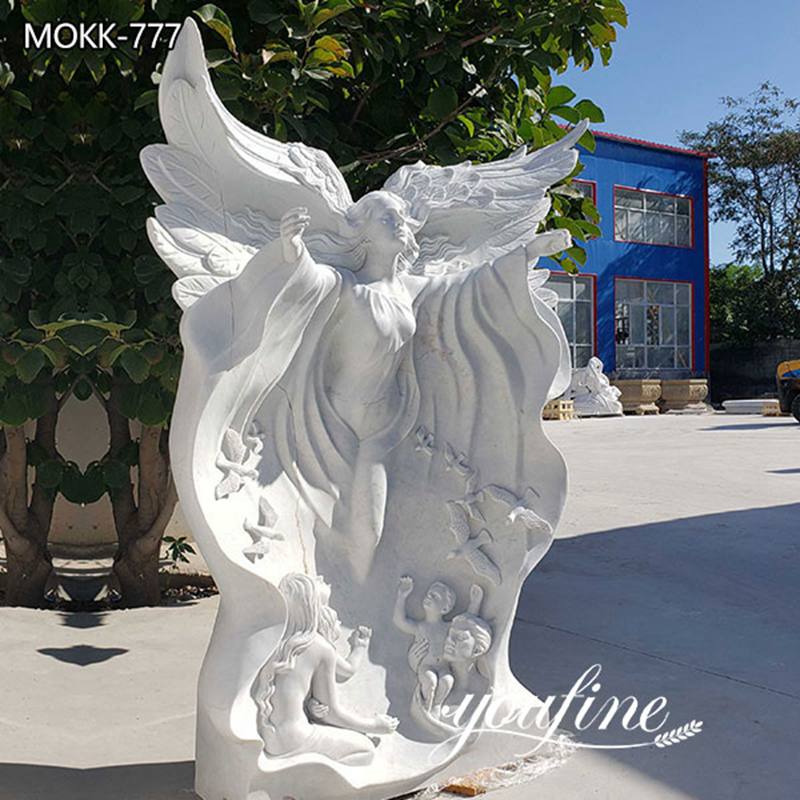 Why Could Angel Sculptures Be Realistic?
We could see a very realistic image of this marble angel statue, like an angel, actually appearing in front of us. These are all derived from the superb carving skills of our factory carving masters. Under their exquisite craftsmanship, whether it is the angel's subtle facial expressions, the hair blowing in the wind, or the birds and figures under her arms, they are all carved vividly.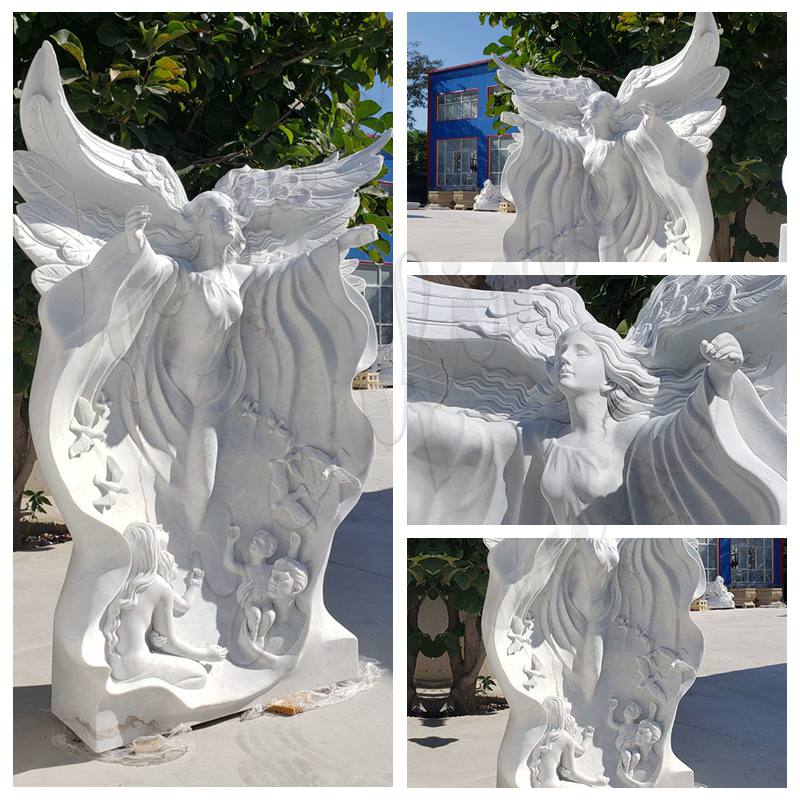 Good Quality Assurance:
Statues made of natural stone not only have good quality but also have a good external presentation effect. We could assure you that YouFine's marble statues are all made of A-grade natural marble, not artificial marble that is sloppy on the market. Every once in a while, we would have professionals visit the stone supply site to ensure that the natural marble provided by the material supplier is of sufficient quality.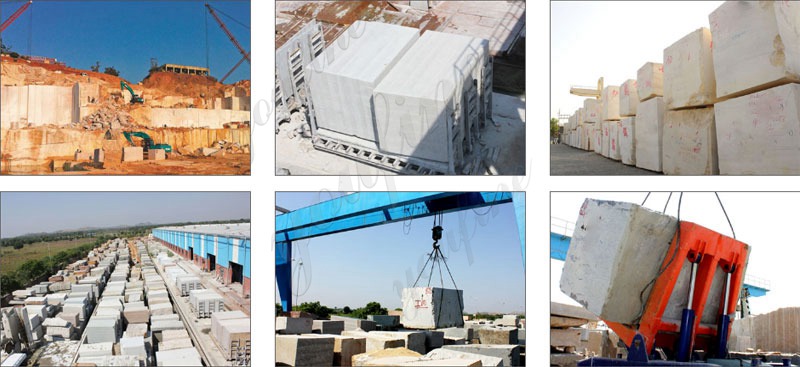 Other Angel Types:
YouFine Factory has many life-size angel statues for sale. We not only have all kinds of cute little angel statues, but also angel sculptures blowing trumpets, replicas of Priscilla and Eros sculptures, etc. In addition, we also accept various customized services from customers. The size, size, style, etc. of the angel sculpture could be customized.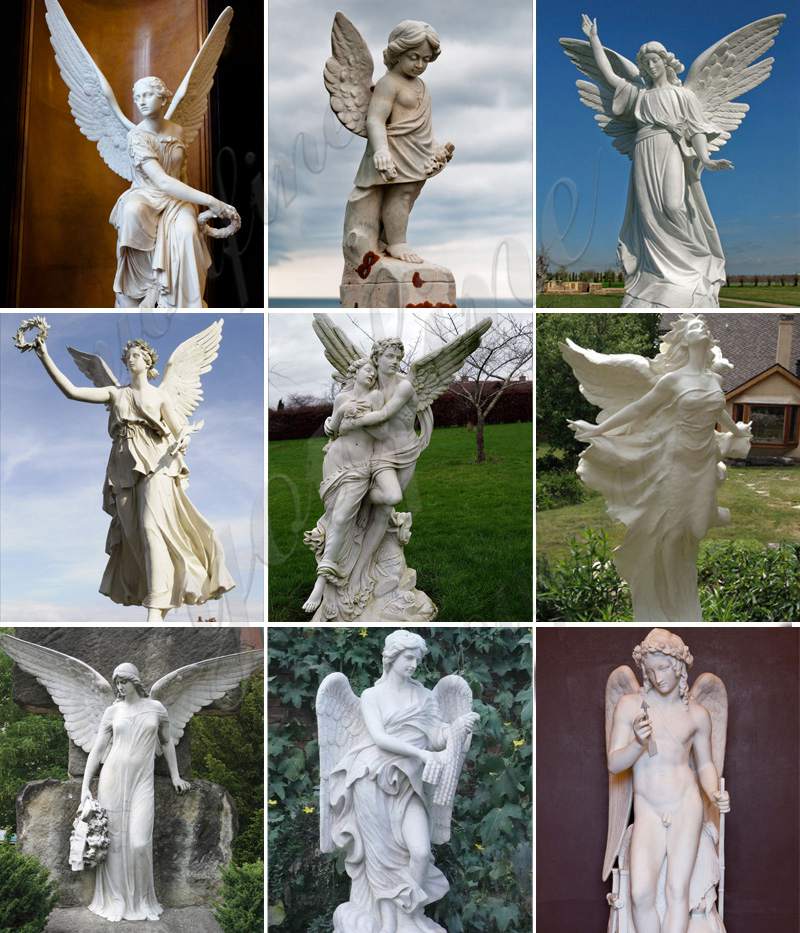 YouFine's marble angel sculptures are not only of good quality but also of relatively cheap prices. If you want to buy marble angel statues, please contact us as soon as possible.
Get In touch with