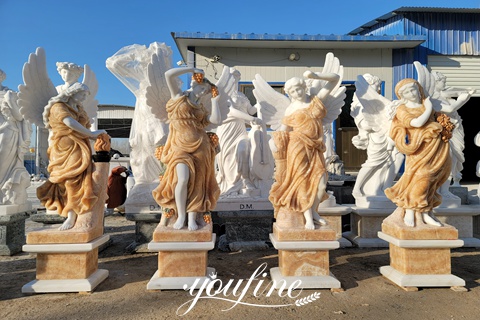 Onyx Beige Marble Angel Garden Statues for Sale MOK1-059
Have you ever seen such a beautiful Angel Garden statue? YouFine uses rosin yellow marble and white marble to create the angel statues, which give the statues a sense of color impact.
Item No: MOK1-059
Material: Grade A Marble
Color: The Picture Color or Customized
Size: Life Size or Customized
Package: Strong Wooden Case
Service 1: Customized Service
Service 2: Trade Assurance
Product Details:
These beautiful angel garden statues for sale are based on the famous Four Seasons Goddess. The back of each angel is carved with lifelike wings. They hold flowers and fruits that represent spring, summer, autumn, and winter in their hands. Their poses look beautiful and attractive. Such statues could play a very good decorative role in the garden. Especially against the background of blue sky, white clouds, and green grass, these life-size angel statues would definitely be a unique scenery in the garden, attracting people's great attention.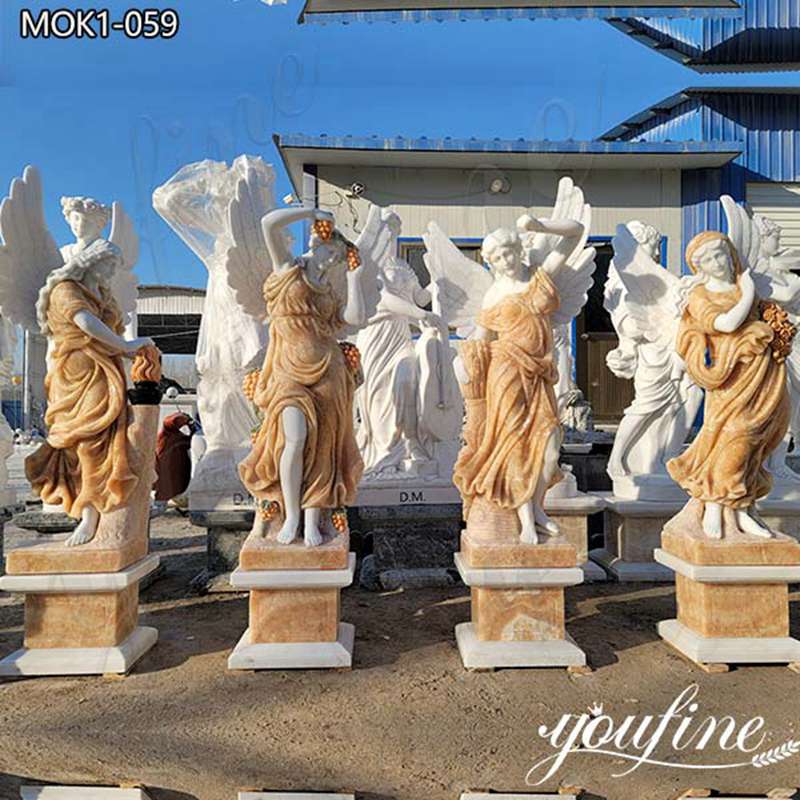 Exquisite Carving:
The carving artists at the YouFine factory are very good at figure carving. They are able to capture every detail of the figures when sculpting and present the design perfectly. For example, we could see that the wings behind the angel garden statues for sale are so realistic, and the connection of each wing is so natural. Every small expression on the face of the Goddess of the Four Seasons could be perfectly restored in the hands of the carving artist. Our angel statues definitely stand up to close inspection.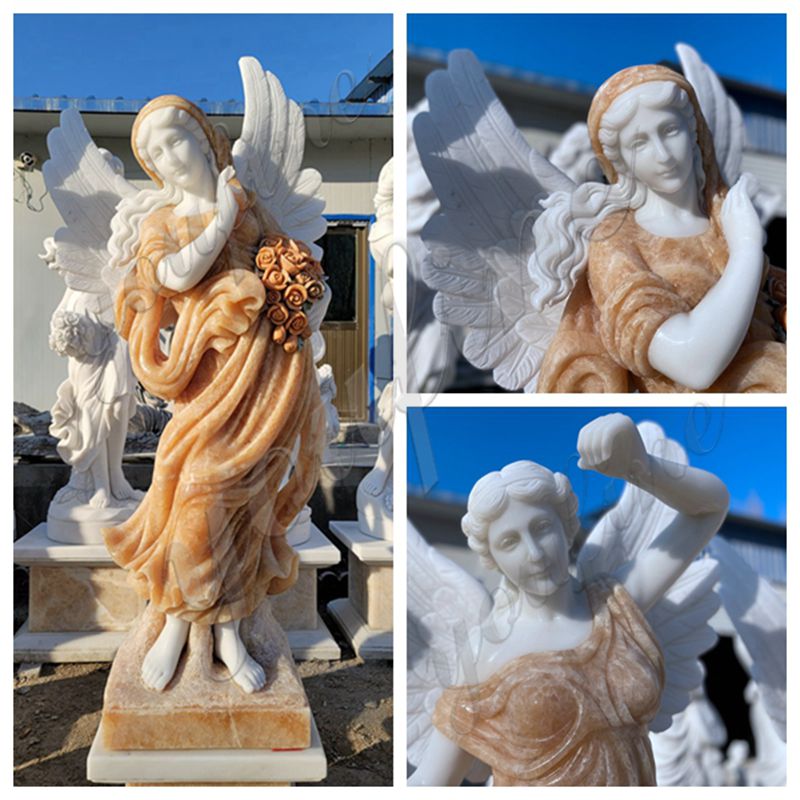 Different Color Choices:
YouFine factory has natural marble in different colors for you to choose from. We have red natural marble, beige natural marble, white natural marble, green natural marble, etc. You could choose different colored marble materials to make angel statues according to your own preferences. For example, the overall skin color of the angel statue is made of white marble, and the angel's clothes could be selected from bright sunset red marble or green marble. Angel statues made of different color combinations have different aesthetic effects.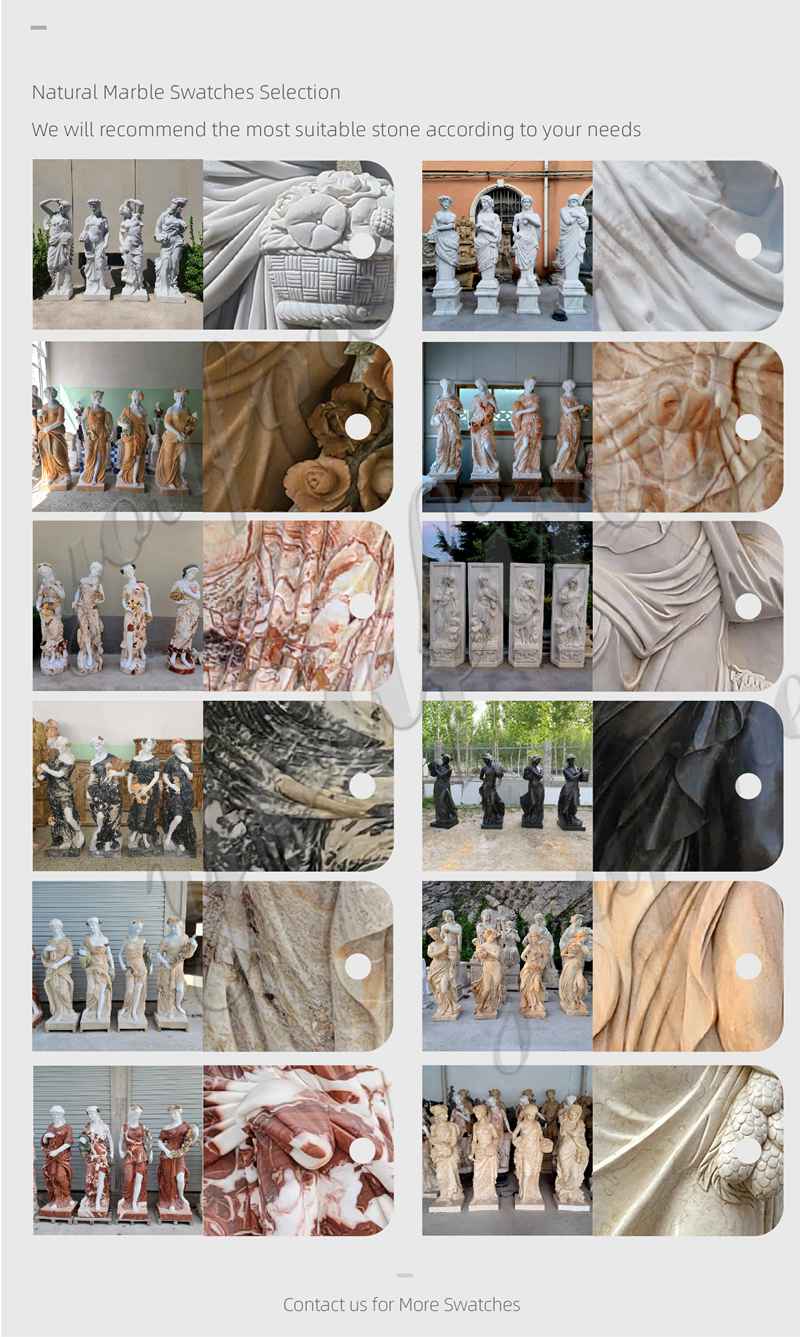 Strong Packaging:
In order for the statue to arrive safely at the customer's home, YouFine uses strong packaging to package the product. For example, we would wrap the whole body of the statue tightly with thick soft foams before packing it. It is then packed into special wooden crates. The wooden crates are up to 3 cm thick and provide excellent external protection. So, you do not have to worry about the long-distance shipping of products.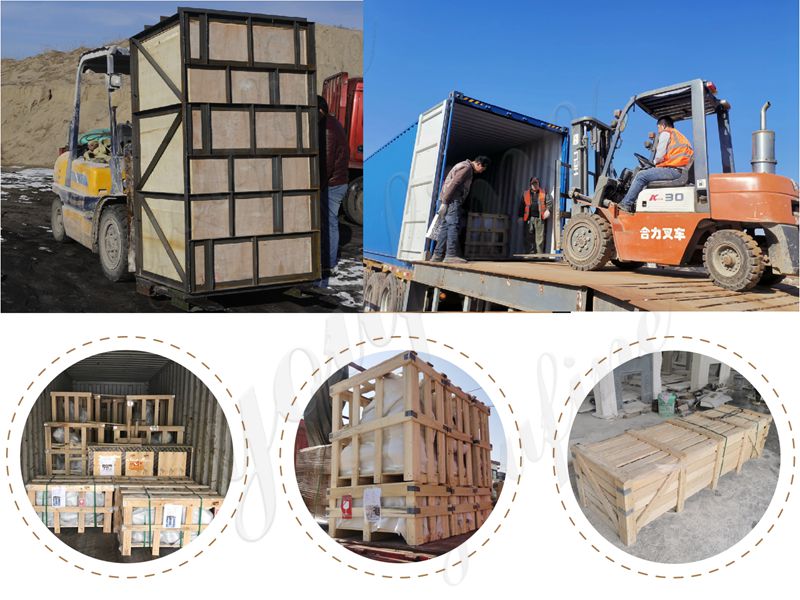 YouFine welcomes friends from all over the world. If you are interested in our marble angel statues, please feel free to contact us.
Get In touch with