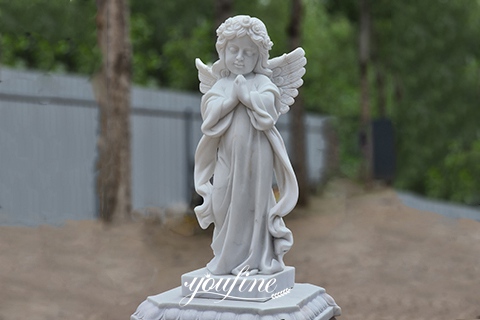 Hand-Carved Marble Little Angel Statue Supplier
Among our stunning creations is a lovely marble little angel statue, an embodiment of beauty and grace. With eyes closed and hands clasped in prayer, this cherubic figure captures hearts and adds a touch of serenity to any setting.
Item No: MOK1-104
Material: Grade A Marble
Color: The Picture Color or Customized
Size: Life Size or Customized
Package: Strong Wooden Case
Service 1: Customized Service
Service 2: Trade Assurance
Behold the captivating marble little angel statue, radiating charm and sweetness. His delicate features and naturally curly hair evoke a sense of innocence and purity. It seems as if this cherub is praying for the well-being of all who encounter him. Perfectly suited for gardens, parks, and other tranquil spaces, this life-size angel statue infuses a sense of tranquility and joy.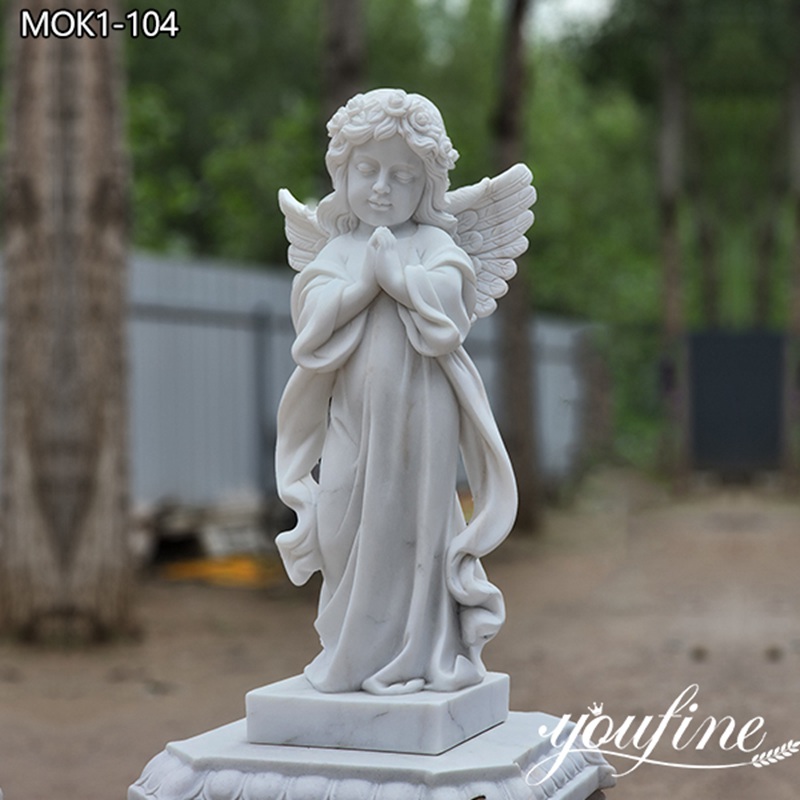 Crafted from Pure White Marble:
Our little angel sculptures are meticulously carved from pure white natural marble. Renowned for its inherent flexibility and ability to showcase intricate details, natural marble is the ideal medium for creating fine figure sculptures. The pristine white hue symbolizes purity and nobility, elevating the allure of the cherub and imparting a sense of celestial elegance.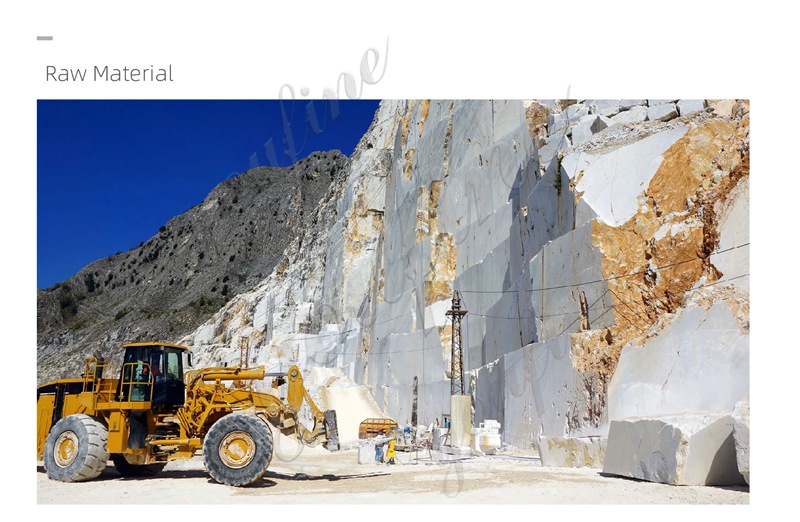 More Marble Little Angel Statues:
In addition to our marble little angel statue, our collection boasts a diverse array of marble angel statues. Admire cherubs playing musical instruments, holding hammers, holding books, kneeling in prayer, pulling bows, and more. Each piece emanates its unique charm, capturing different facets of angelic beauty. Our factory also embraces customization, where our talented designers bring your artistic visions to life.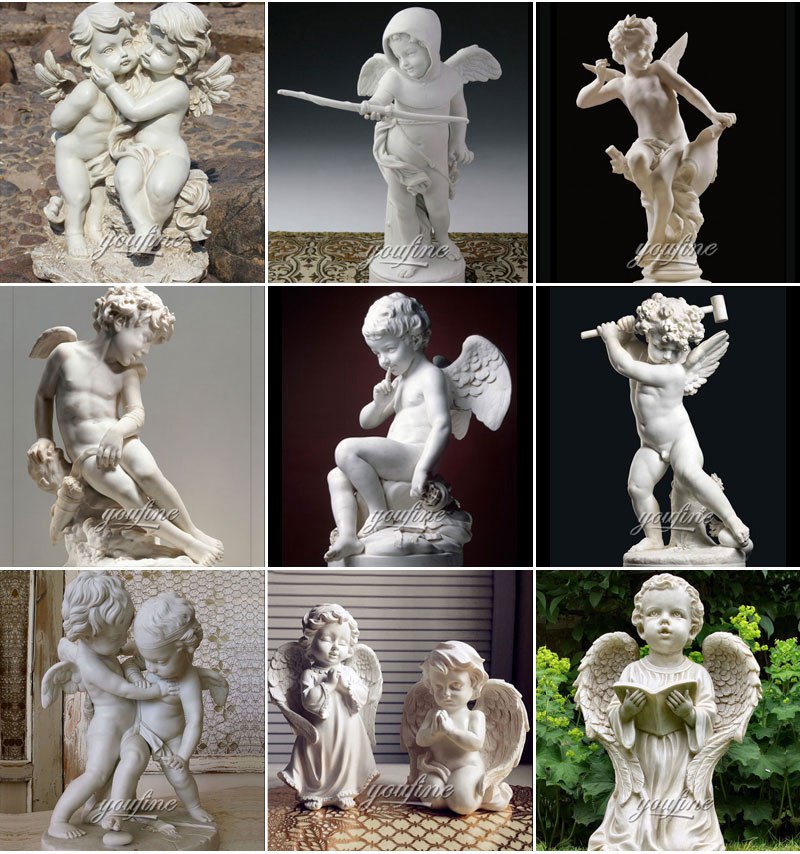 Strong Packing:
To ensure your cherished sculpture's safe journey, we take great care in packaging it. Our factory employs sturdy wooden crates, carefully designed to provide ample protection. Additionally, multiple layers of thick, soft cotton envelop the sculpture's surface, safeguarding it from potential scratches during transportation. With over a decade of practice, we can assure you that our packaging measures guarantee your sculpture's safe arrival.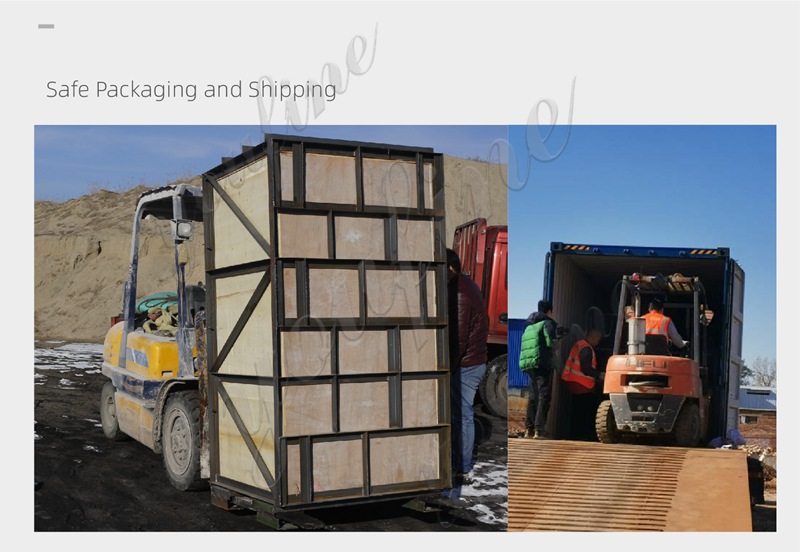 With secure packaging and customization options, our factory ensures you receive not only an exquisite sculpture but also a piece of eternal art that will bring joy and tranquility for years to come. If you are interested in this marble little angel statue, please feel free to contact us.
Get In touch with