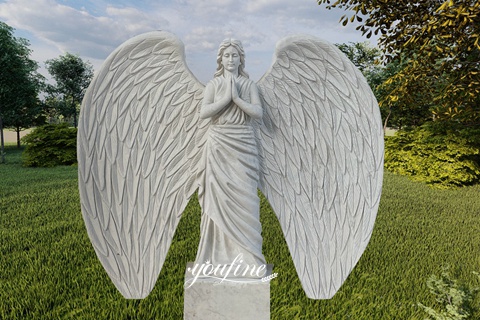 Beautiful White Marble Angel with Large Wings Statue MOK1-146
This white marble angel statue with a pair of large wings is breathtakingly beautiful. Whether it is placed in the garden or other places is very suitable.
Item No: MOK1-146
Material: Grade A Marble
Color: The Picture Color or Customized
Size: Life Size or Customized
Package: Strong Wooden Case
Service 1: Customized Service
Service 2: Trade Assurance
A pair of big and realistic wings is the biggest feature of this white marble angel statue. The angel stood there quietly and seemed to be delivering a message to God, and also seemed to be praying for some people. She looks so elegant and noble in all white. Such angel statues are placed in the garden, and the park can instantly become the focus of people's attention.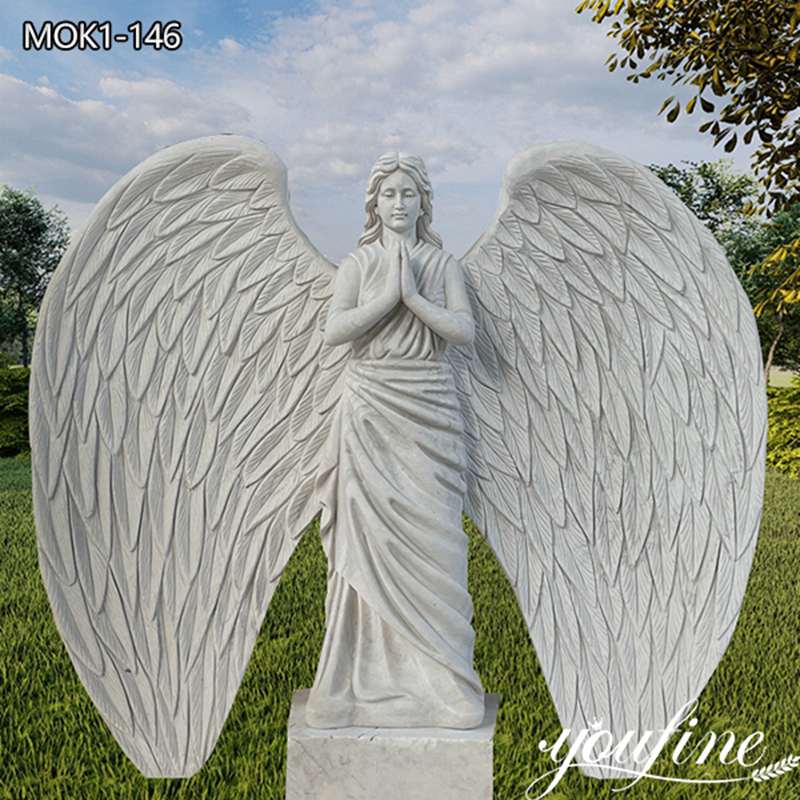 Lifelike Angel Wings:
This beautiful angel statue has lifelike wings. We can see that every wing on the wing is clearly visible, and the connection of each wing is so natural. This is because the YouFine factory has master sculptors with superb carving skills. They specialize in the carving of various marble angels and have their own unique skills for the perfect presentation of wings. Therefore, everyone who has seen the real white marble angel statue is full of praise for the carving skills of the masters.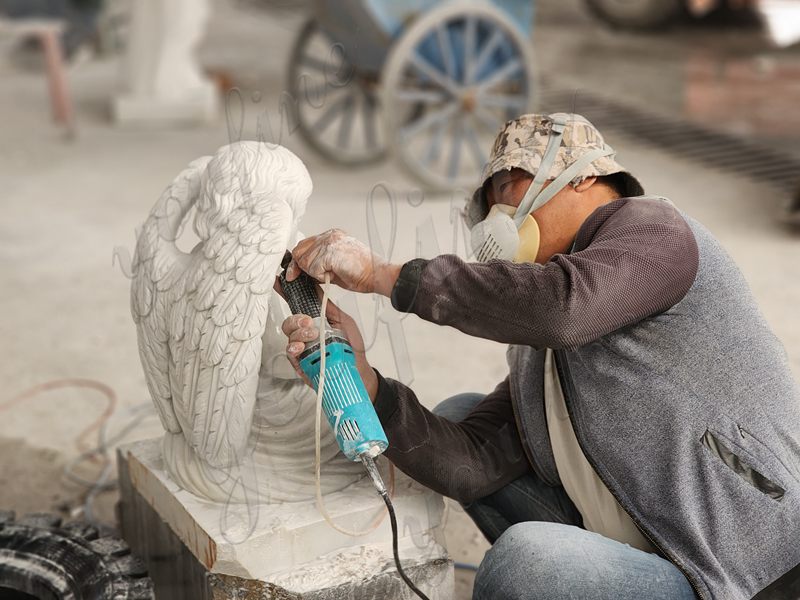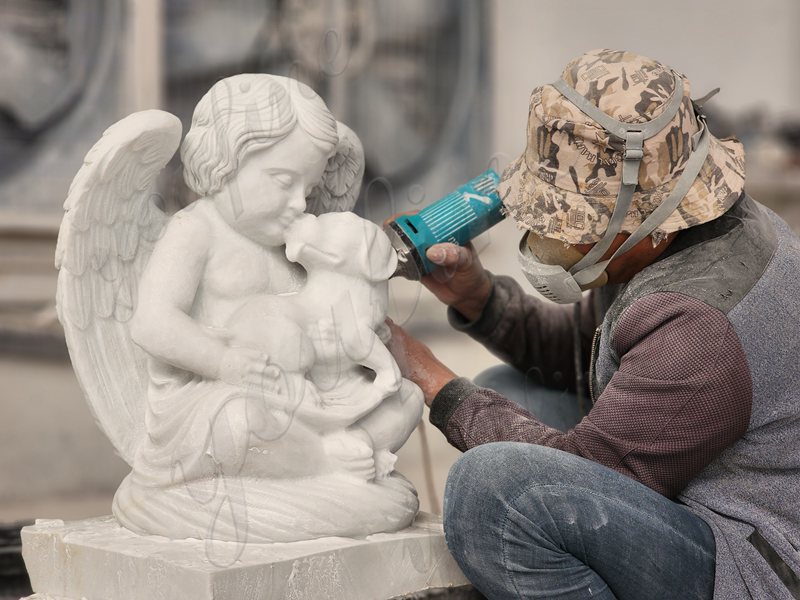 Why Do People Buy Angel Statues?
Angels represent the connection between heaven and earth, as well as strength, peace, faith, protection, and beauty. Angels can help families feel at ease after the loss of a loved one, knowing that their loved one is always protected. Beautiful and exquisite angel statues are also very good decorations in gardens and other places, with high aesthetic value. When you have a beautiful angel statue in your garden, it will be a great conversation piece between you and your visitors.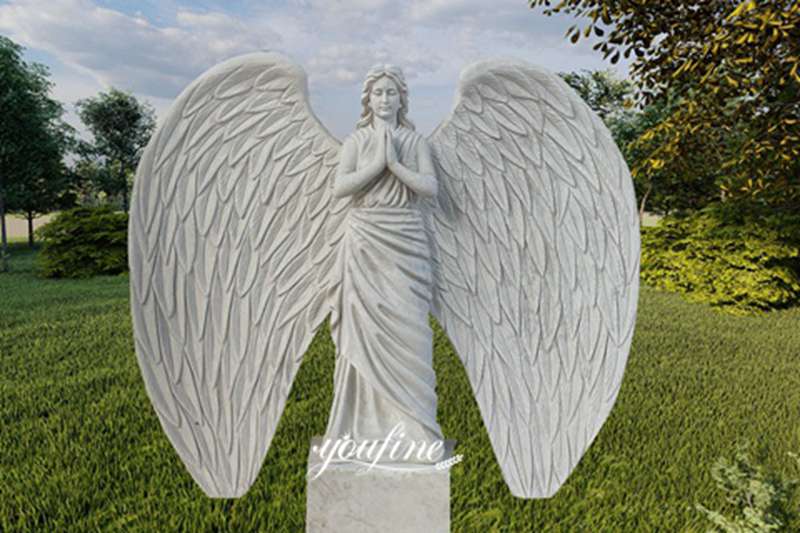 Accept Private Customization:
In order to better meet the needs of different customers, YouFine factory provides you with various customized services about angel statues. You can decide the size, material, style, color, etc. of the angel statue according to your own preferences. Our excellent designers are fully capable of designing all your reasonable ideas about design styles.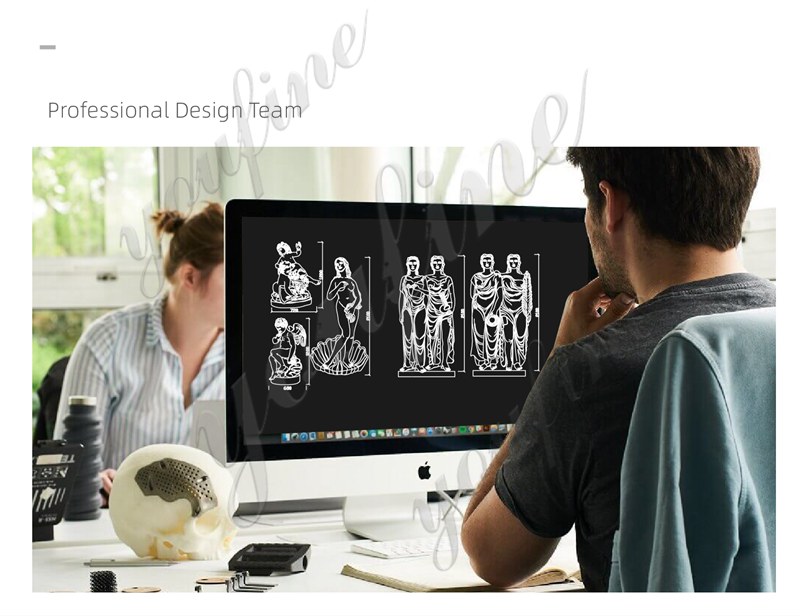 YouFine has its own factory, and can also provide you with a factory price guarantee. So, if you are interested in the angel statues for sale, please feel free to contact us.
Get In touch with