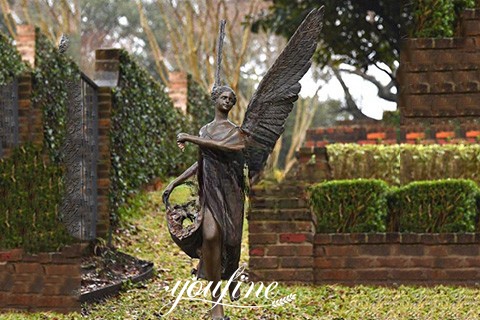 Beautiful Bronze Angel Statue for Garden Decor
The bronze angel statue is a breathtaking masterpiece that embodies beauty, grace, and celestial charm. Crafted with meticulous attention to detail, this exquisite sculpture features a stunningly beautiful face and a figure that exudes elegance.
Item No: BOK1-510
Size: Customized Size
Material: Bronze
Insurance: Cover All the Risk
Package: Strong Wooden Case
This is a beautiful bronze angel statue. Adorning the angel's back are a pair of lifelike wings, capturing the ethereal essence of these celestial beings. Made from high-quality bronze, the sculpture possesses a distinct metallic texture, adding to its allure and durability. With its ability to withstand the test of time, this magnificent bronze angel statue will enhance your garden or any space, becoming a captivating focal point that ignites conversations and leaves a lasting impression on all who behold it.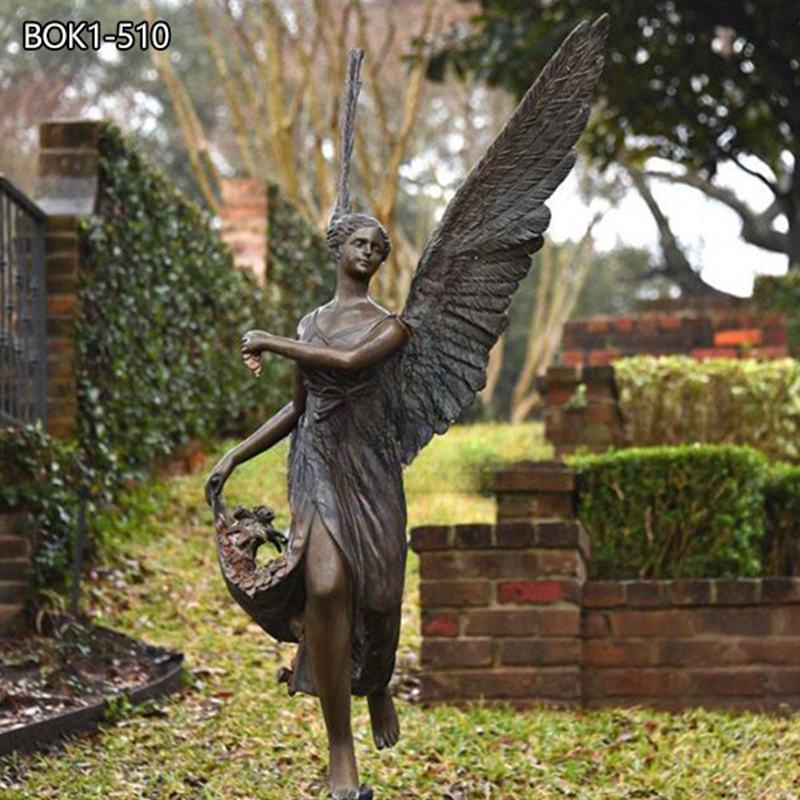 Traditional Lost Wax Casting Method:
At YouFine factory, our life size bronze angel statues are crafted using the traditional lost wax casting method—a time-honored technique that ensures exceptional quality and faithful reproduction. Through 33 intricate processes, our skilled masters masterfully execute each step to perfection. This casting method guarantees a high degree of restoration, allowing us to capture every intricate detail of the angel's body flawlessly. As a result, our bronze angel sculptures have earned high praise from our esteemed customers worldwide, who appreciate the masterful craftsmanship and authenticity that our sculptures offer.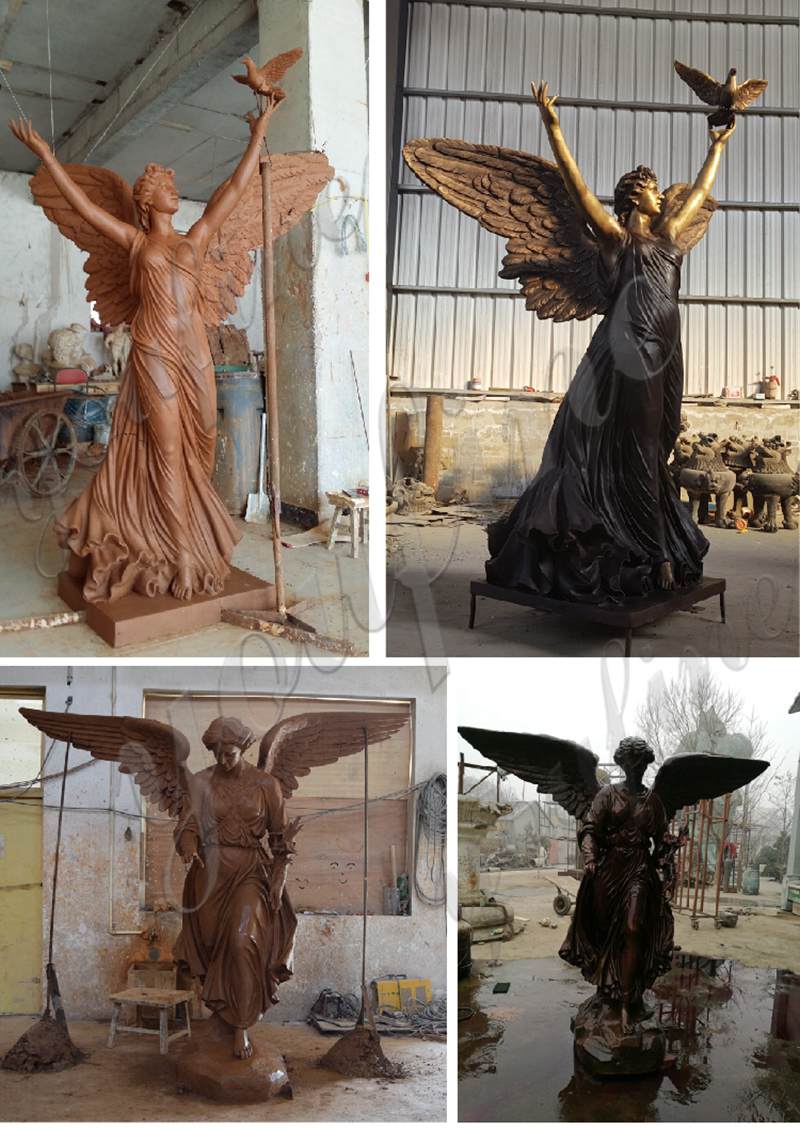 More Bronze Angel Choices:
In addition to our featured bronze angel statue, our factory offers a wide range of angelic sculptures that cater to diverse artistic preferences. Discover the awe-inspiring bronze horn-blowing angel sculpture, the serene bronze kneeling angel sculpture, or the majestic bronze flying angel sculpture. We also offer the protective presence of a bronze guardian angel sculpture and the poignant beauty of a bronze weeping angel sculpture. For a touch of serenity, explore our bronze sleeping angel sculpture or the cherubic charm of our bronze cherub sculptures. Our team of exceptional designers and casting masters is committed to meeting all your customization needs, ensuring a truly personalized and unique bronze angel sculpture that resonates with your artistic vision.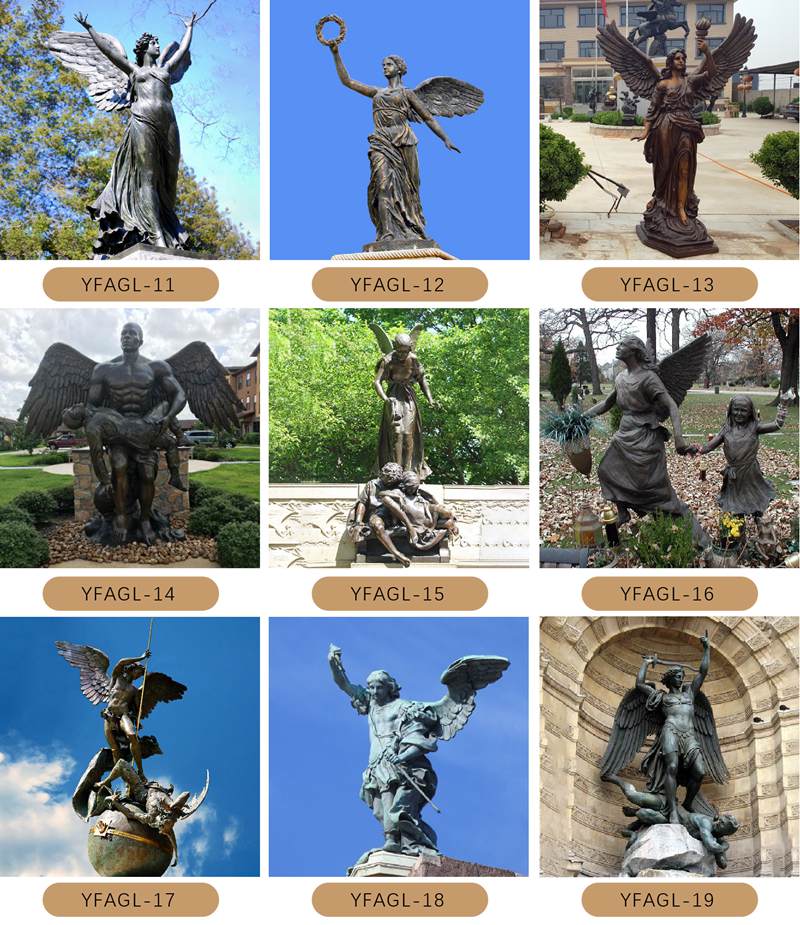 Secure Packaging for a Safe Arrival:
To guarantee the safe delivery of your cherished sculpture, our factory employs rigorous packaging measures. Each bronze angel statue is carefully packed in robust wooden crates, specially designed with ample thickness for optimal external protection. To safeguard against any potential damage during transportation, we meticulously wrap multiple layers of thick, soft cotton around the surface of the sculpture. These tried-and-tested packaging techniques, refined over a decade of experience, ensure that your bronze angel statue arrives in pristine condition, ready to grace your home with its celestial beauty.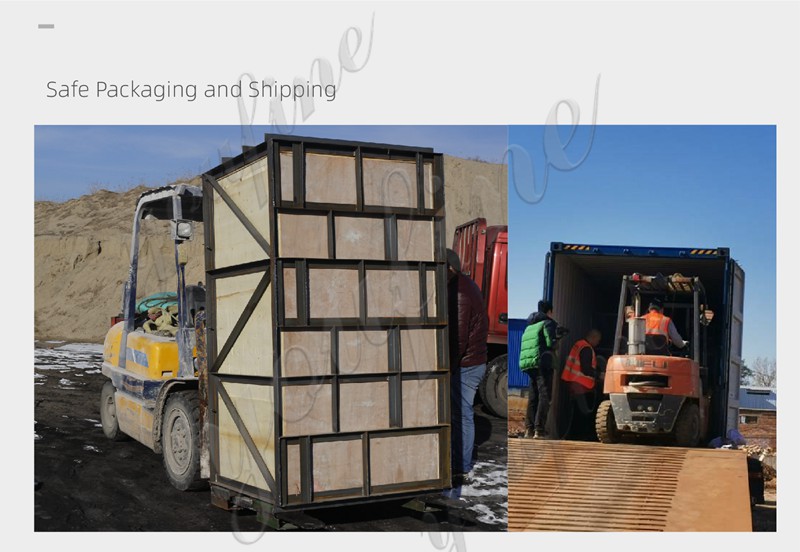 If you are interested in such beautiful angel statues, please feel free to contact us.
Get In touch with