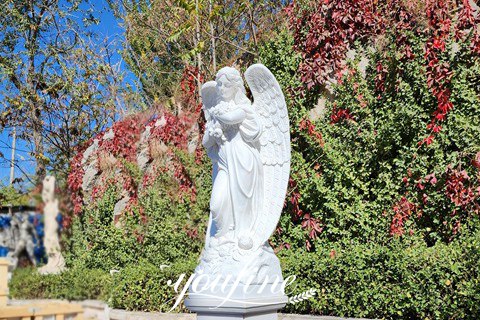 White Marble Angel with Arms Crossed Statue for Sale MOK1-089
This is a white marble angel statue with crossed hands. YouFine's artisans carefully carved it out. And we could offer you a factory price guarantee.
Item No: MOK1-089
Material: Grade A Marble
Color: The Picture Color or Customized
Size: Life Size or Customized
Package: Strong Wooden Case
Service 1: Customized Service
Service 2: Trade Assurance
Product Details:
This is a beautiful white marble angel statue with hands crossed on the chest. YouFine is made of natural marble, which enables it to have a long service life. Do you know the angel with arms crossed meaning? Actually, the crossed arms on the angel statue represent reverence. It was actually a gesture of reverence long before it became a body language that indicated isolation from conversation and interaction. The angel statue in this location shows the fear of God and the sorrow of the mourner.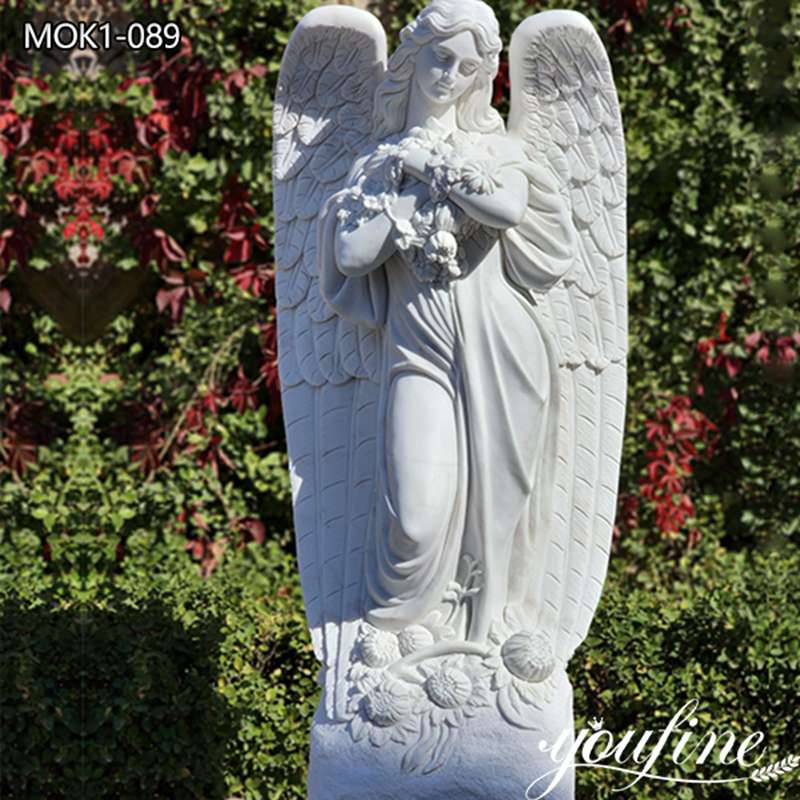 Exquisite Carvings:
Beauty, gentleness and kindness are the first impressions this angel statue leaves on people. We could see the delicate carvings of chrysanthemums in the crossed hands of the angel and at her feet. These flowers are also carved by the artisan's stroke by stroke, and each petal and leaf is clearly visible. The wings on the back of the angel are lifelike, and the connection between each piece is so natural. Her clothes sag naturally and every line is just right.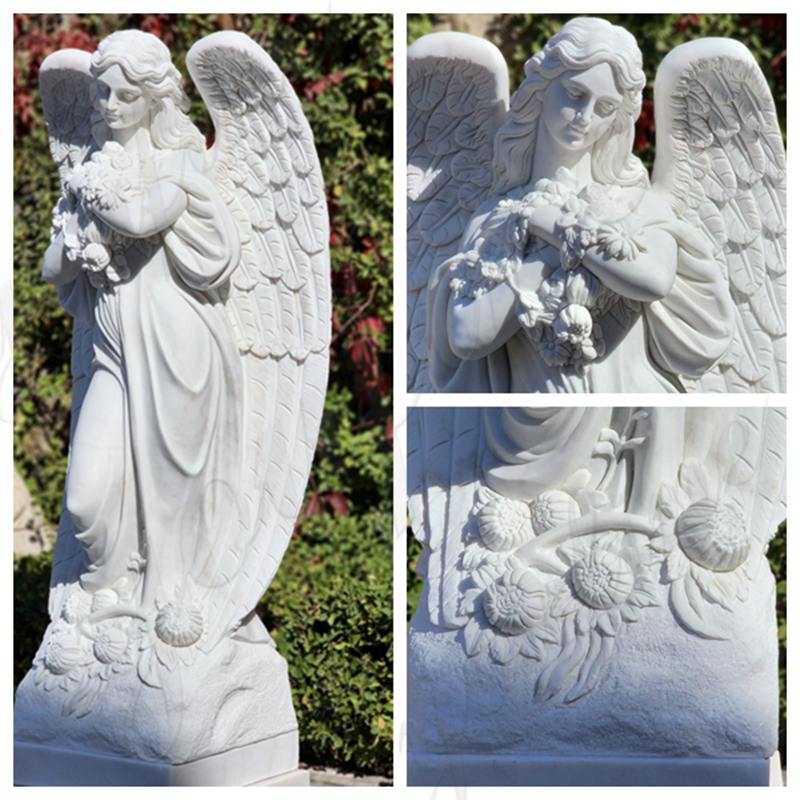 More Options:
YouFine has produced many types of angel statues. Today we are showing you some angel statues recently completed in our factory. For example, marble angel statues holding flowers in hand, marble angel statues kneeling on one knee, marble angel statues flying doves, marble angel statues holding gospels, marble angel statues holding basins, etc. Each of these statues is exquisite and we believe that you would be very satisfied when you see the real thing.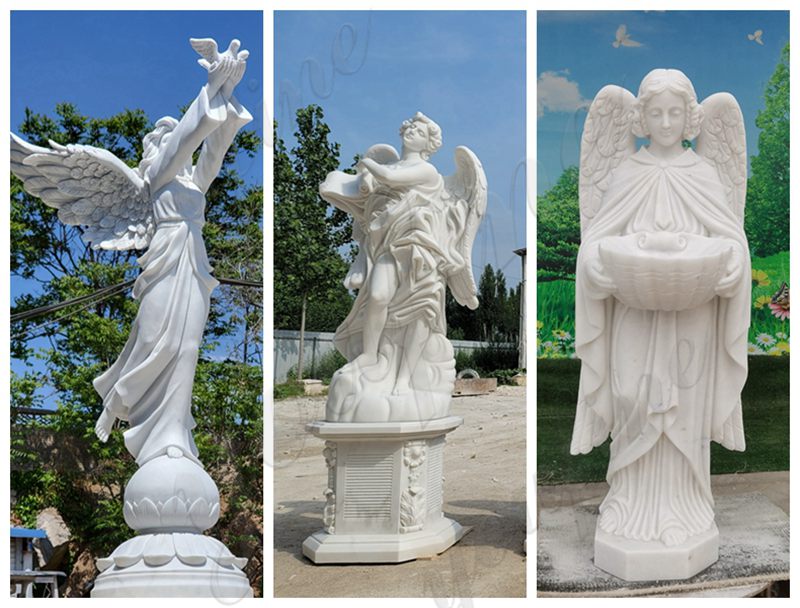 Strong Packaging:
YouFine would pack your statues in tight packaging. For example, the thickness of the wooden crates we use for the outer packaging of our products is as high as 3 cm or more. Strong wooden crates provide good external protection. In addition, we would also wrap several layers of thick soft cotton on the surface of the statue, which could prevent the statue from possible wear and tear due to shaking and so on. So, you could buy with confidence.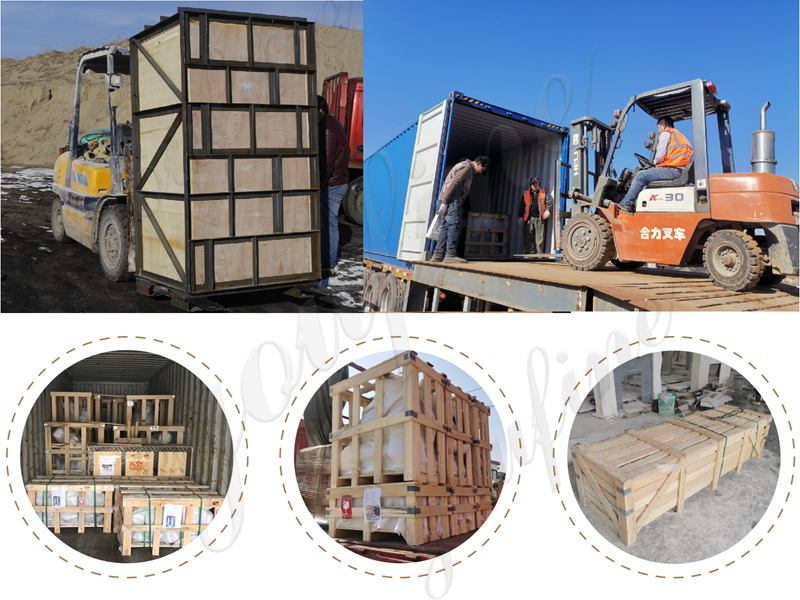 YouFine welcomes friends from all over the world. If you want to buy our marble angel statues for sale, please feel free to contact us.
Get In touch with