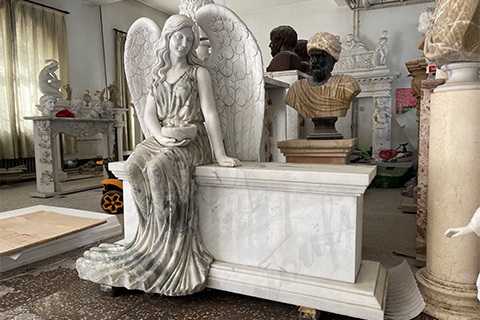 Modern Beautiful Marble Angel Headstone for Sale MOKK-955
This modern style of marble angel headstone was made of A-grade natural marble. This kind of marble has strong wear resistance. Then it would have a long service life. If you need one, please feel free to contact us.
Item Number: MOKK-955
Size: Customized
Material: Natural Marble
Package: Strong Wooden
Insurance: Cover All the Risk
Process: Hand carved and Polished
Advantage: Factory Direct, Door to Door Delivery
About This Angel Headstone:
We could see that this is a beautiful marble angel headstone. The angel sat quietly on the table. Her expression is so kind, like a family member we are familiar with. Such an angel sculpture guarding the cemetery could reassure the living. We used two materials of natural marble to make this headstone with angel. Some natural marbles come with beautiful veins, which are perfect for making angel clothes. Moreover, natural marble has extremely high density and wear resistance, so sculptures made with it could have a long service life.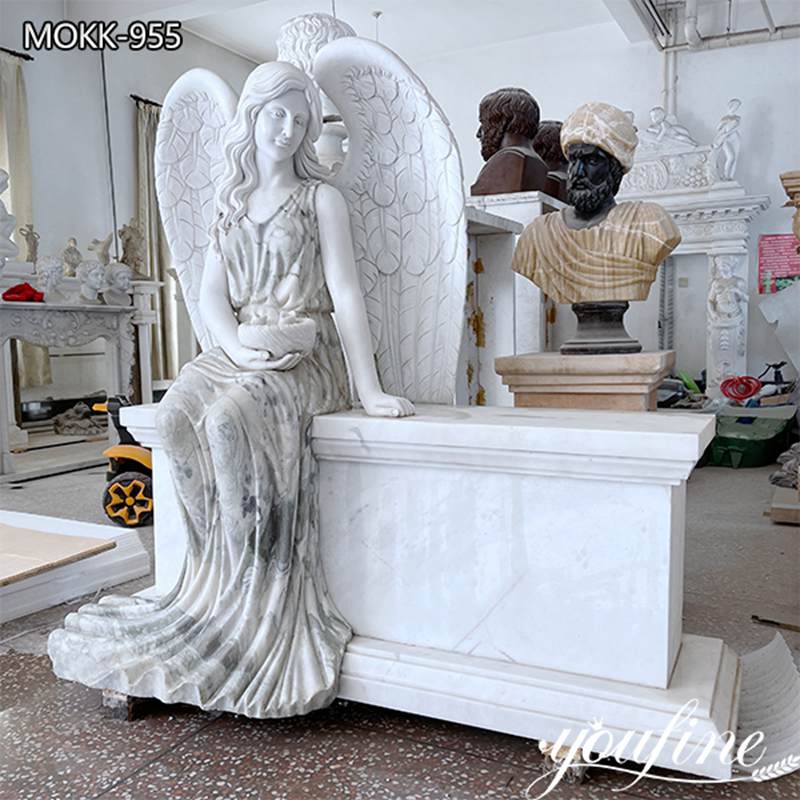 Pure Hand Carved Angel Sculpture:
Our marble sculptures are hand-carved by our factory's craftsmen. They have been carving for decades, so they have a lot of carving experience. Under the superb skills of the master sculptor, the icy marble seems to have its own expressions and movements. The heavy marble was as soft as plasticine in their hands, allowing them to manipulate it at will. Therefore, our angel tombstone could be so realistic.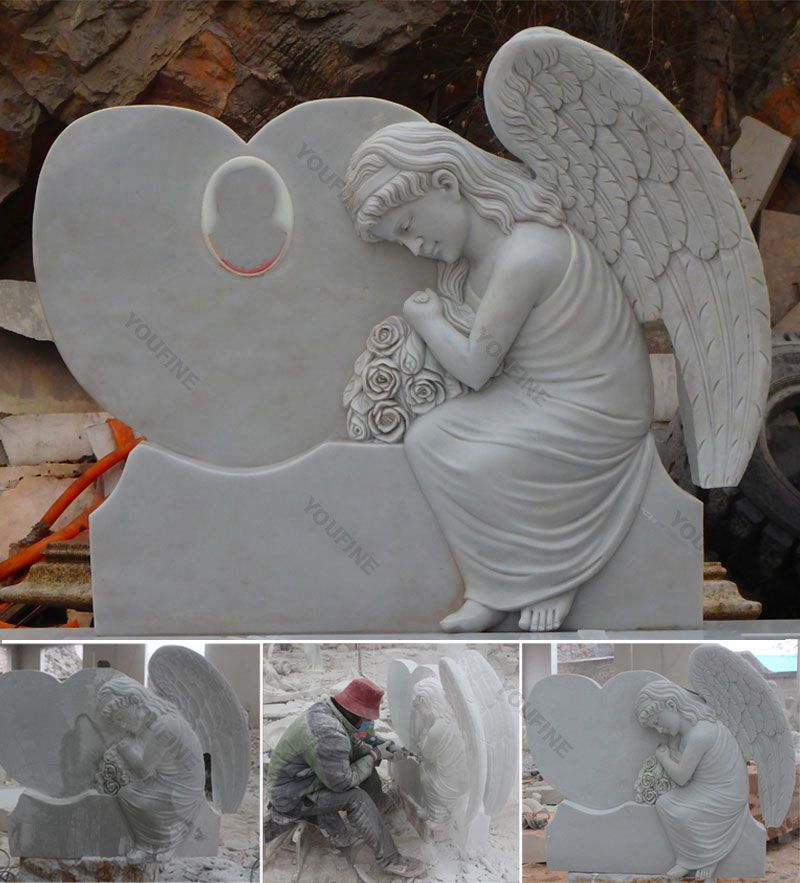 Other Headstone Designs:
In addition to the marble angel headstone shown above, YouFine also has many other angel headstone designs, such as weeping angel tombstones, sleeping angel tombstones, little angel tombstones, etc. These tombstones are of high quality and are very realistic. They play the role of cemetery guardians well.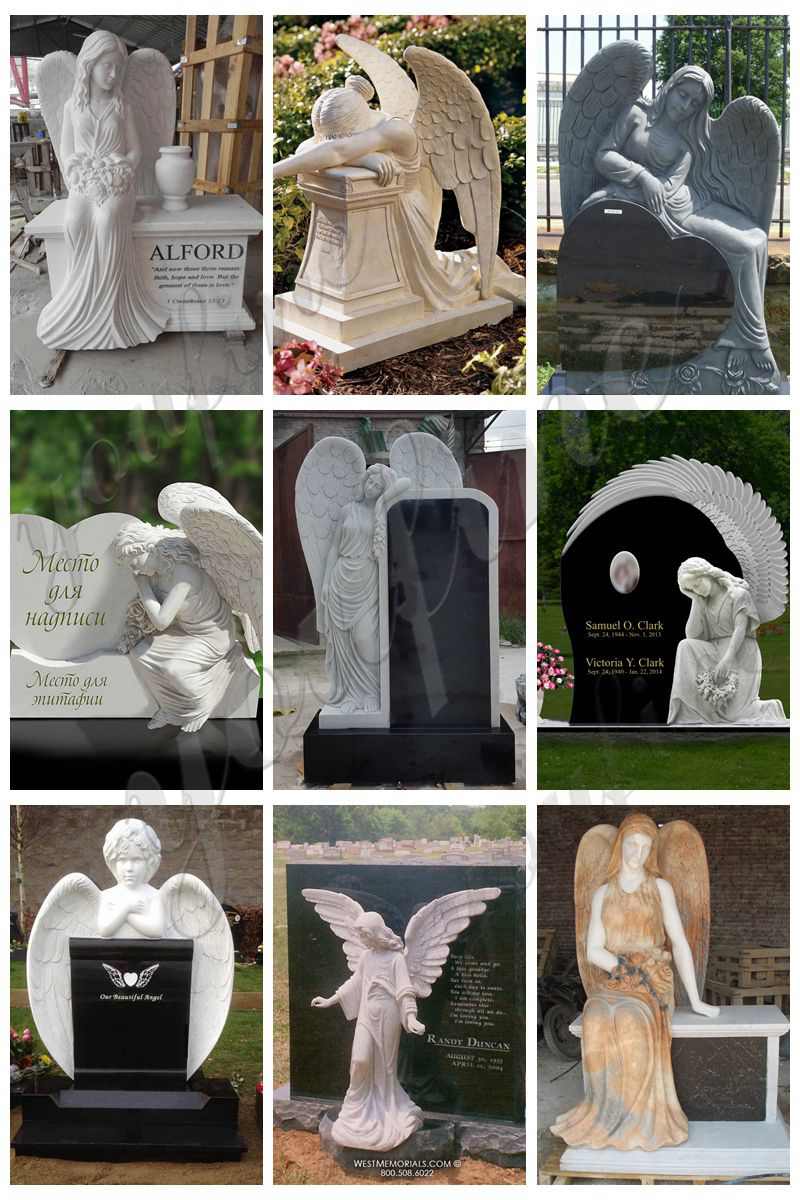 Customization Services:
In order to make customers buy satisfactory products. YouFine provides customers with a variety of customized services. These services include the size, color, material, style, etc. of angel tombstones. You could show our designers a picture or tell them about tombstone design ideas. They would design it according to your wishes until you are satisfied. The final result would be beyond your expectations.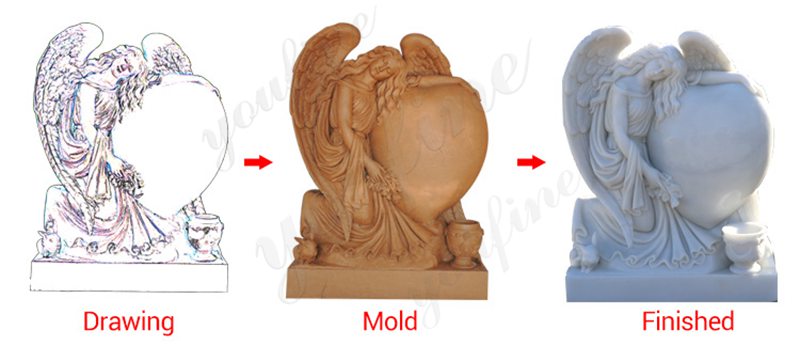 YouFine has always provided customers with high-quality and beautiful sculpture products because we always regard customers as our gods. So, if you want to buy a single headstone with angel, come to YouFine.
Get In touch with