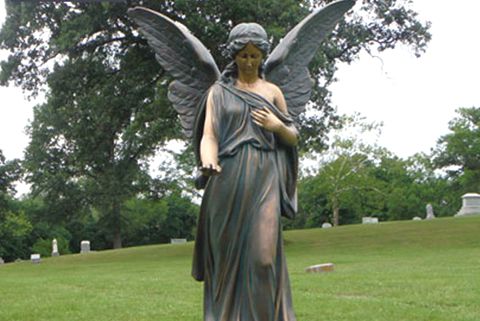 Life Size Outdoor Female Figure Bronze Statue Angel Garden Decoration for Sale BOKK-143
Item Number: BOKK-143
Size: Customized
Material: Bronze
Package: Strong Wooden
Insurance: Cover All the Risk
Advantage: Bronze Factory Directly Supplier
Keywords 1: Bronze Angel Statue
Keywords 2: Female Figure Bronze Statue
Female Figure Bronze Statue Angel placed her left hand on the heart, her right hand stretched out, seemed to pray for whom, and seemed to convey some faith in the human world, some of God's will. The angel of the angel is the messenger, conveying the will to God for the world.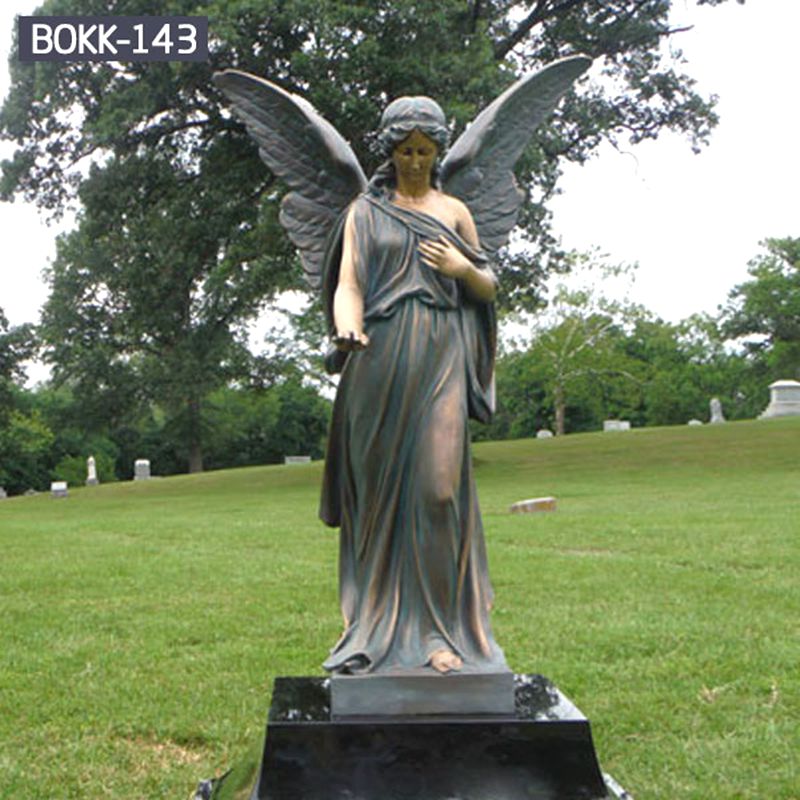 Female Figure Bronze Statue Angel are divided into two types: the body of the flesh and the body of the flesh. Have a short time to shuttle the power of the kingdom and the human world. As with mortals, you can use a variety of foods. Wearing a white jumpsuit, except for the head, neck, hands, and soles, the rest are covered by a jumpsuit. The devil will pretend to be an angel to achieve the purpose of deceiving the world, but the angel will not pretend to be a devil. Angels don't lie, both in words and in behavior. Angels are a profession that professionally works for God. The servant of God, the servant who fulfills the will of God.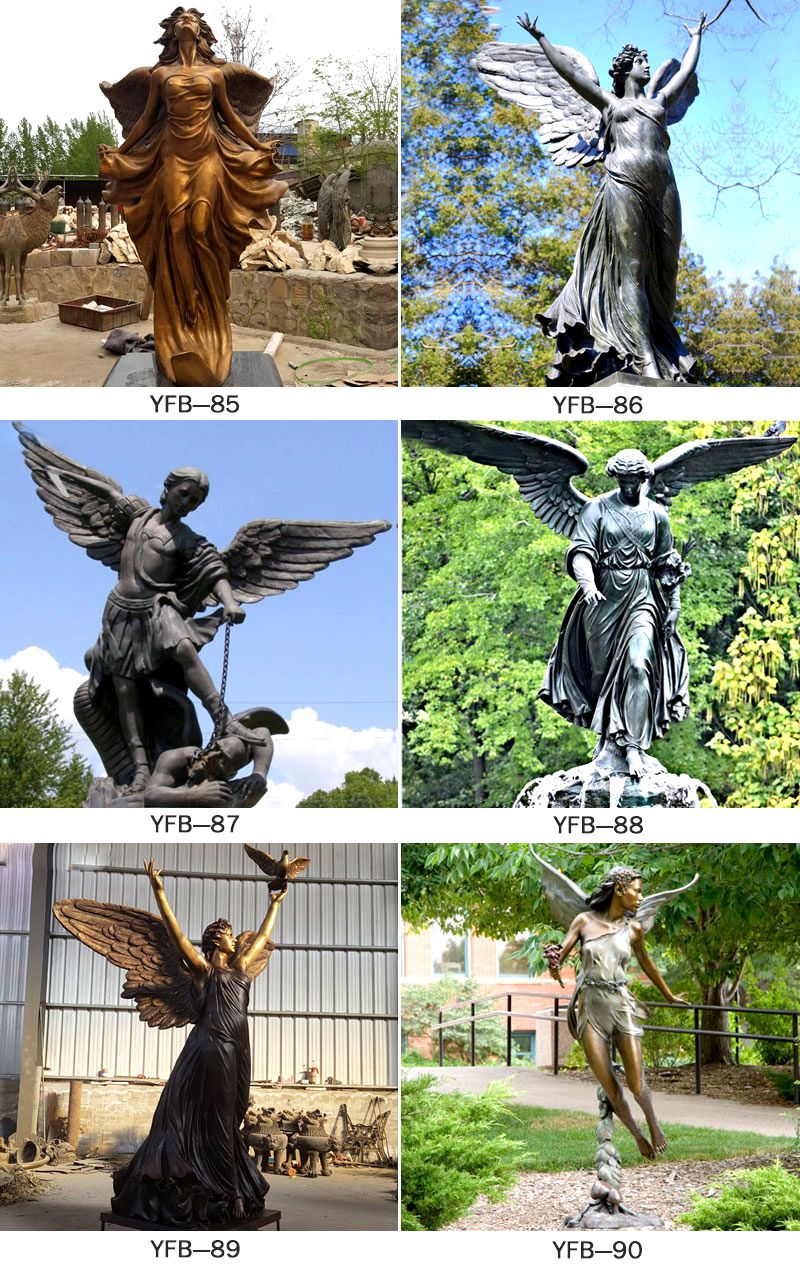 Female Figure Bronze Statue Angel selects the process of casting copper, smelting copper into liquid and pouring it into the mold. After cooling and solidifying, it is processed to obtain a bronze sculpture with a predetermined shape and size. Fine sculptures of angel sculptures, using the cast copper process, can better grasp the details of the sculpture.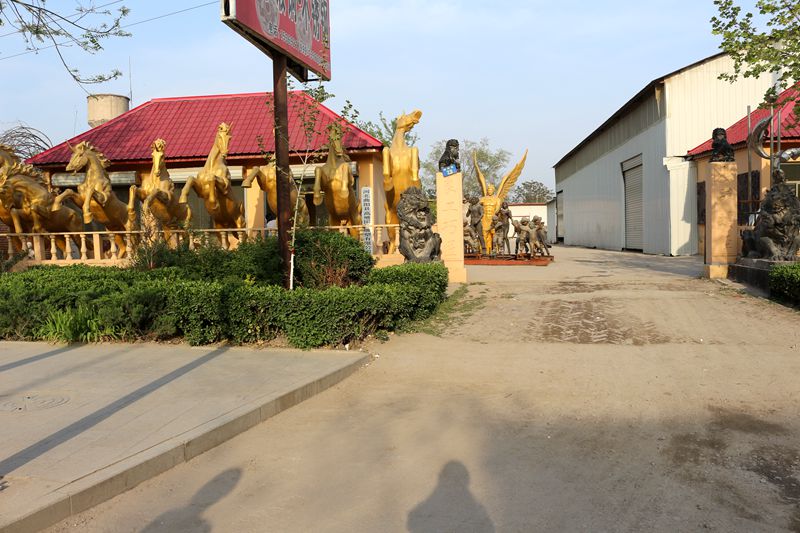 Female Figure Bronze Statue Angel advantage:
1. The mud mold is the most important foundation for each sculpture. We first make the model and continually modify it. After the customer is satisfied, the sculpture is made.
2. Our copper content is very high.
3. Professional chemical coloring, color can be customized, and the color is lasting, and the color will become more and more natural as time goes by.
4. Our packaging is very particular, wrapped in a variety of soft, professional wooden crates. And buy all the insurance for every sculpture.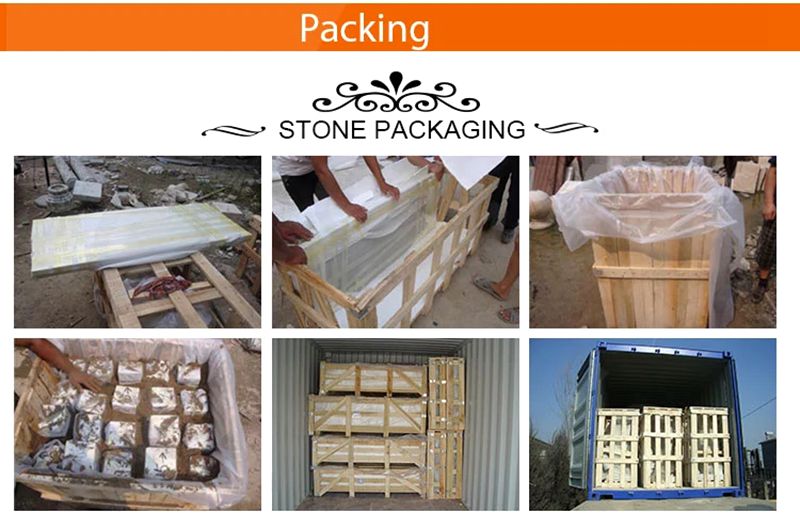 You Fine focus on angel sculpture more than 35 years, since 1983. We have more than thirty masters and exquisite craftsmanship. Our factory is located in Quyang, the hometown of sculpture, with 80% of the sculptures coming from here. Female Figure Bronze Statue Angel is waiting for you, please feel free to contact us.
Get In touch with