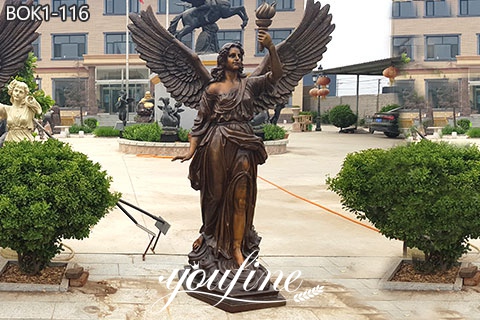 Life-Size Bronze Guardian Angel Statue Garden Decor for Sale BOK1-116
Behold the beauty of our stunning Bronze Guardian Angel Sculpture, a masterpiece that captivates with its celestial elegance. 
Item No.: BOK1-116
Size: Customized Size You Want
Material: Casting Bronze
Insurance: Cover All the Risk
Package: Strong Wooden Case
Superiority 1: Customize Acceptable
Superiority 2: 30 Years Quality Guarantee
Advantage: Factory Direct, Door-to-Door Delivery
Bronze Angel Sculpture Introduction
The Bronze Angel Statue stands in a pose of timeless grace, her bare feet grounding her celestial presence. The absence of adornments allows the focus to remain on the purity of form, emphasizing the angel's connection to the heavens. In her raised hand, the Bronze Angel holds a torch, a beacon of illumination that symbolizes enlightenment, guidance, and the eternal flame of hope. The flickering flame adds a dynamic element to the sculpture, creating a sense of movement and vitality.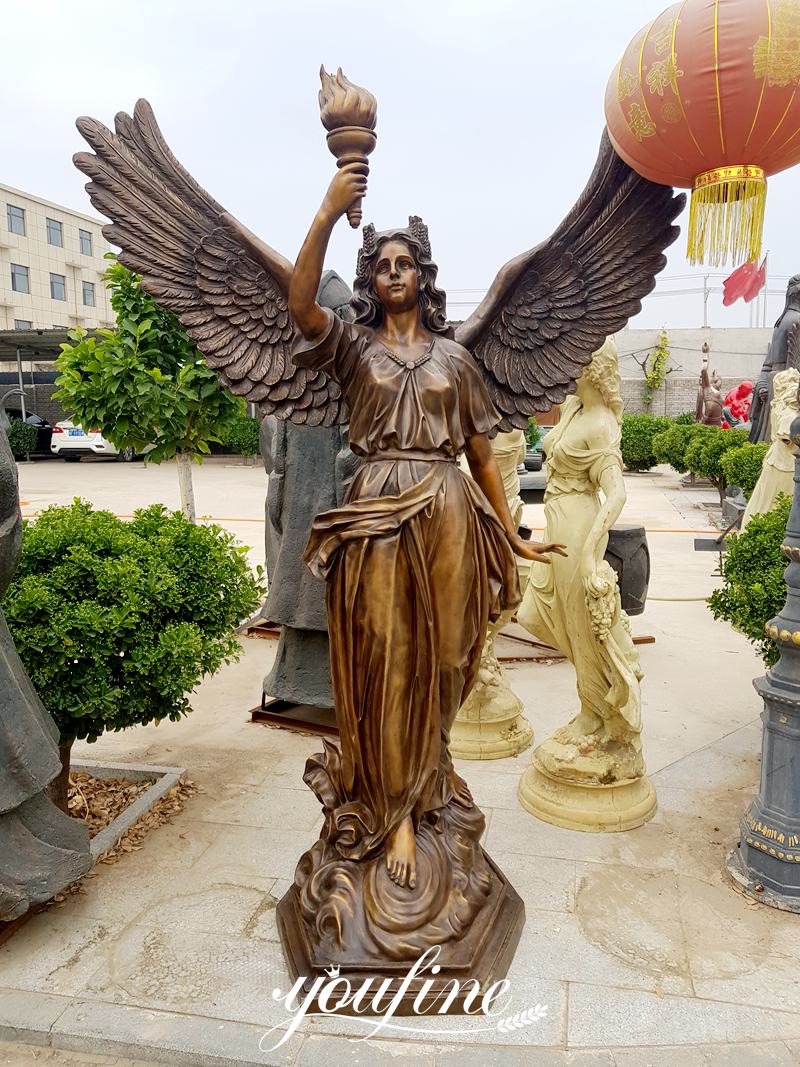 Wings Unfurled in Celestial Splendor
This life-size bronze angel statue's wings, meticulously crafted and artfully unfurled, span with a majestic sweep, embodying the celestial nature of this divine being. Each feather is a testament to the artisan's skill, creating an exquisite interplay of light and shadow.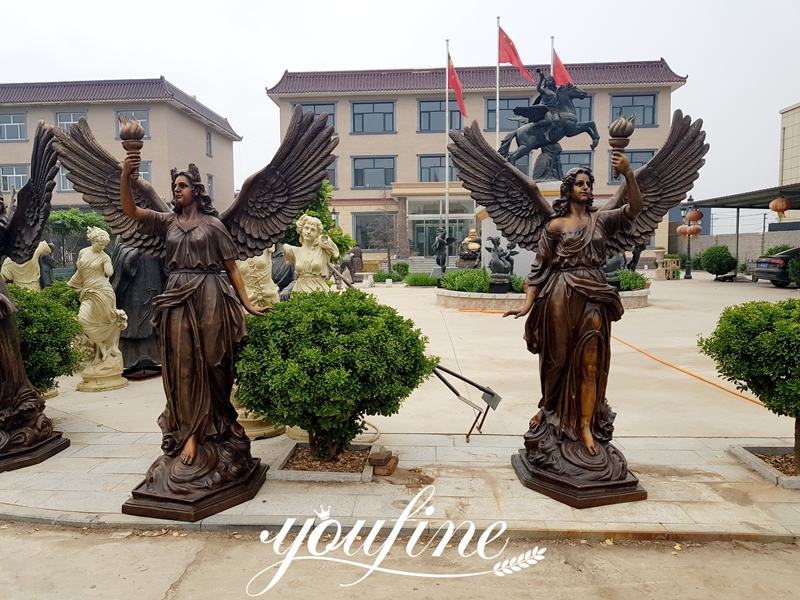 Skilled Clay Model Artists
To achieve a high degree of realism, our artists make a 1:1 clay model of the Bronze Guardian Angel Sculpture first. Based on this, the sculpture is constantly modified, including the lines on the wings, the hair of the figure the muscular curves of the body, etc., all of which are repeatedly compared to the video and photo data. To achieve the final perfection, the whole clay model took three masters 2 months to complete, so that we could be able to create a classic, to win your satisfaction!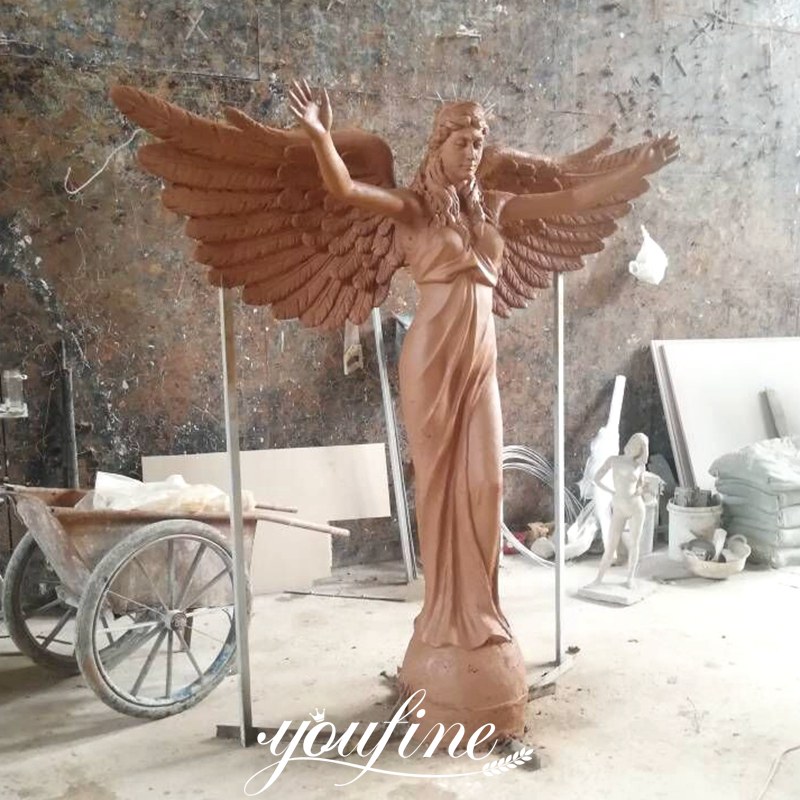 More Bronze Angel Statue Designs
These celestial beings come to life in various forms, each with its distinct design, capturing the essence of ethereal beauty in its unique way. YouFine's collection offers a spectrum of choices. These bronze angel sculptures are not mere artworks; they are embodiments of divine beauty and spiritual resonance, destined to become cherished focal points in any space they grace. Explore our selection and discover the perfect angelic expression that resonates with your soul.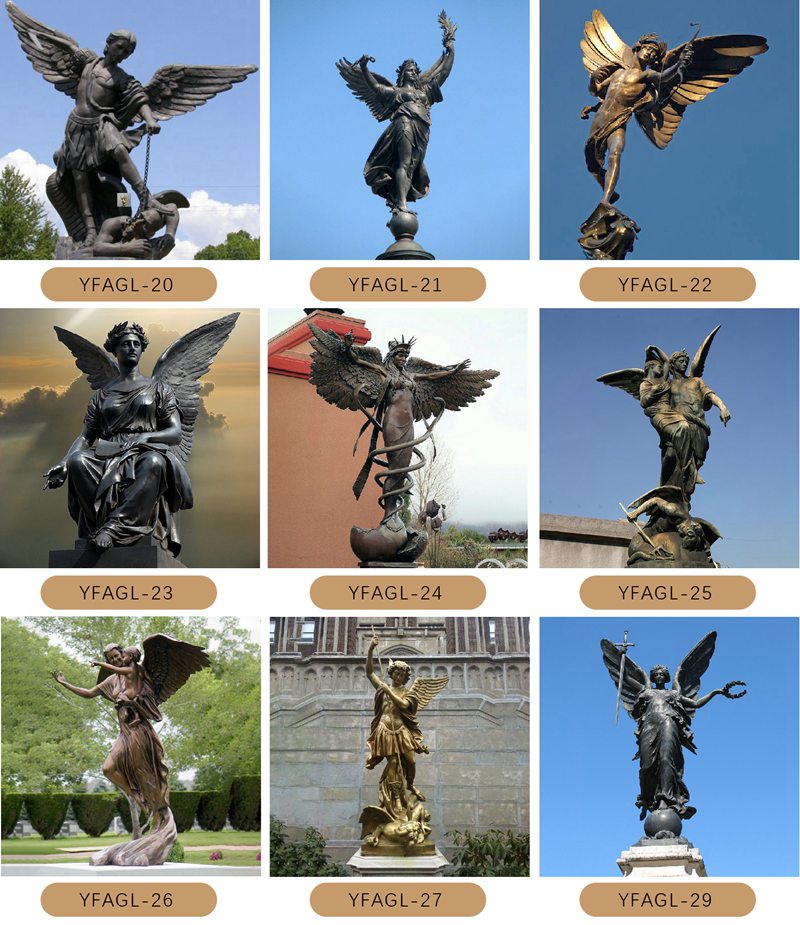 If you're interested in this bronze guardian angel sculpture, please contact us immediately! YouFine, the whole team will always be here and ready to support you at any time! Contact us, to get a favorite quotation!
Get In touch with