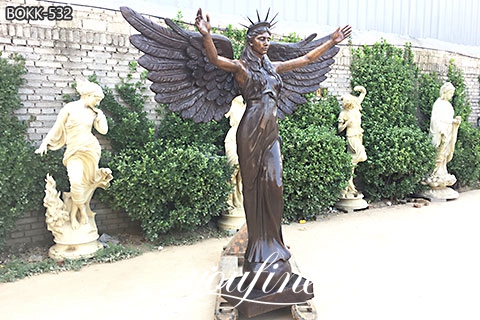 Large Outdoor Bronze Angel Statue Garden Decor for Sale BOK1-532
The versatility of YouFine's bronze angel sculptures is evident in their adaptability to diverse environments, making them suitable for placement in various settings.
Item No.: BOK1-532
Size: Customized Size You Want
Material: Casting Bronze
Insurance: Cover All the Risk
Package: Strong Wooden Case
Superiority 1: Customize Acceptable
Superiority 2: 30 Years Quality Guarantee
Advantage: Factory Direct, Door-to-Door Delivery
More Details about The Bronze Angel
The bronze statue of the angel is a masterpiece of the YouFine factory. This bronze angel sculpture presents a graceful and statuesque figure, elegantly poised upon its pedestal. With a slender and upright stance, this celestial being stands with outstretched arms and wings gracefully unfurled at the back. Adorned with a regal crown, she is dressed in a flowing gown that drapes artistically to her feet. Her gaze is cast downward, exuding an aura of serene contemplation.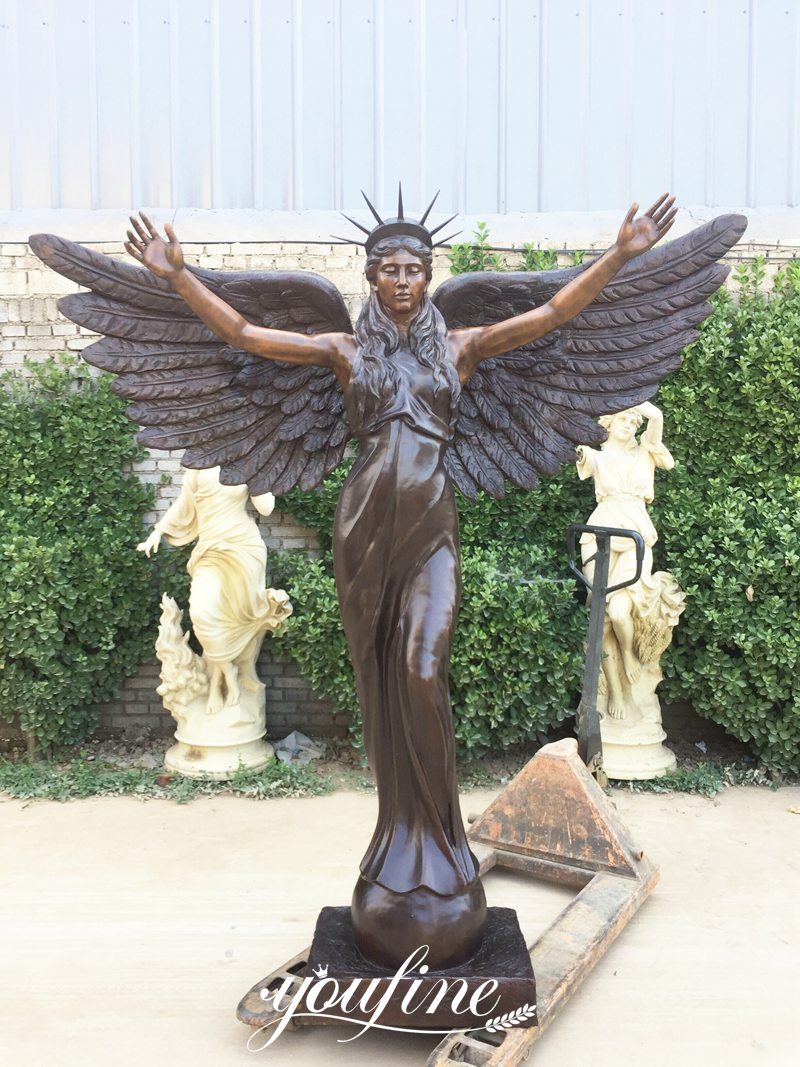 This exquisite bronze angel sculpture captures the essence of ethereal beauty, combining intricate details and a sense of profound serenity. With its regal posture and meticulous craftsmanship, it serves as a testament to the timeless allure and spiritual significance of angelic artistry. Whether as a captivating decorative piece or a symbol of divine grace, this sculpture is a captivating addition to any space.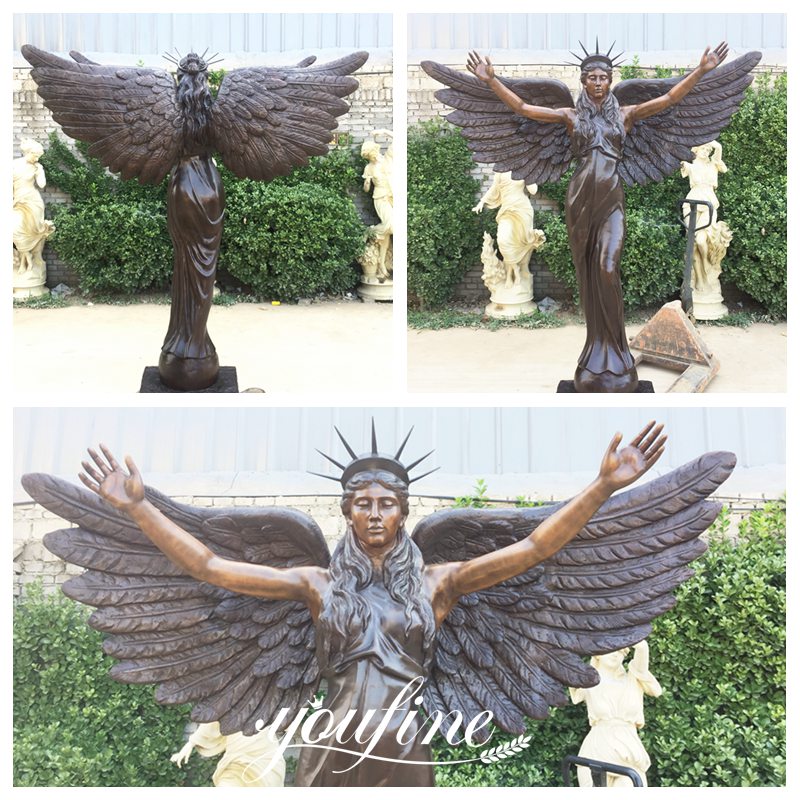 Detailed 1:1 Angel Clay Model
To achieve a high degree of realism, our artists make a 1:1 clay model of the sculpture first. Based on this, the sculpture is constantly modified, including the lines on the wings, the hair of the figure the muscular curves of the body, etc., all of which are repeatedly compared to the video and photo data. To achieve the final perfection, the whole clay model took three masters 2 months to complete, so that we could be able to create a classic, to win your satisfaction!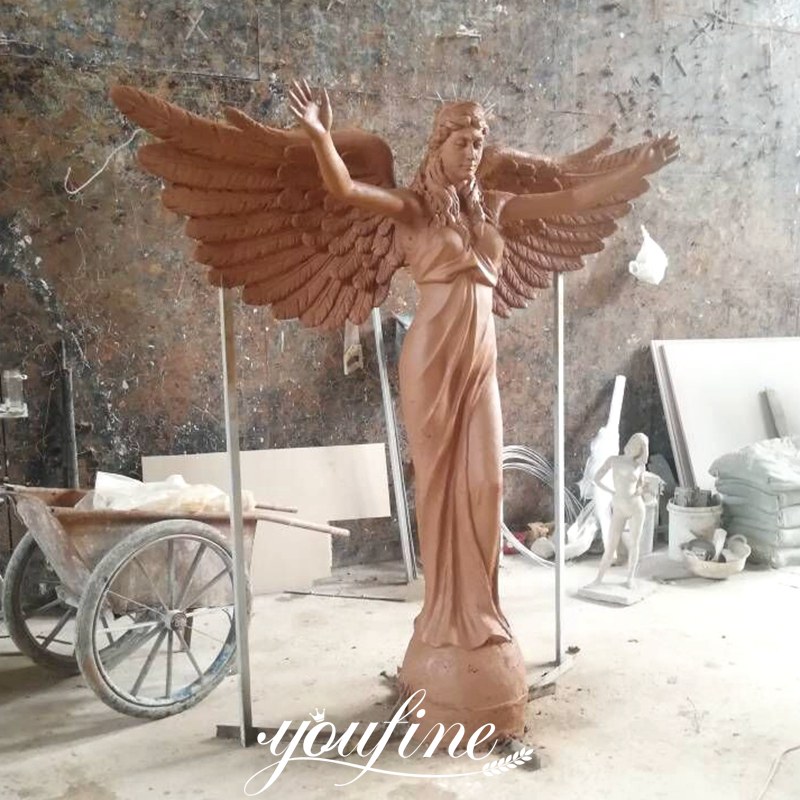 Durable for Hundreds of Years Decorating
The bronze material used in crafting our angel statues epitomizes solidity, corrosion resistance, and enduring quality. Comprising over 80% bronze metal, fortified with an additional 20% of other metals, our angel statues stand as a testament to their robust and enduring nature. This meticulous composition ensures not only a visually stunning piece but also one that withstands the test of time.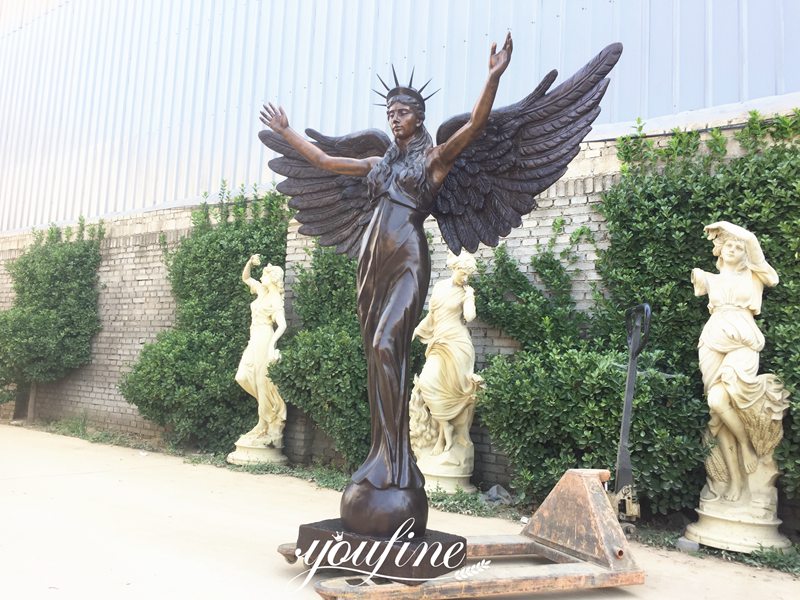 Choose the Sculpture's Surface
YouFine could fully satisfy your stylistic needs for this bronze angel sculpture, making it easy to match your installation scenes based on your decorative environment and preferences! The coloring method we use is patina, which is a natural method that produces different color effects by mixing different proportions of chemicals and reacting with them. With this method, the surface color of an angel will not fade, even for a long time, it just only becomes more natural and antique over time! Our artists have gained a lot of positive feedback from our clients with their experience and skillful coloring techniques. Maybe the next favorable comment comes from you?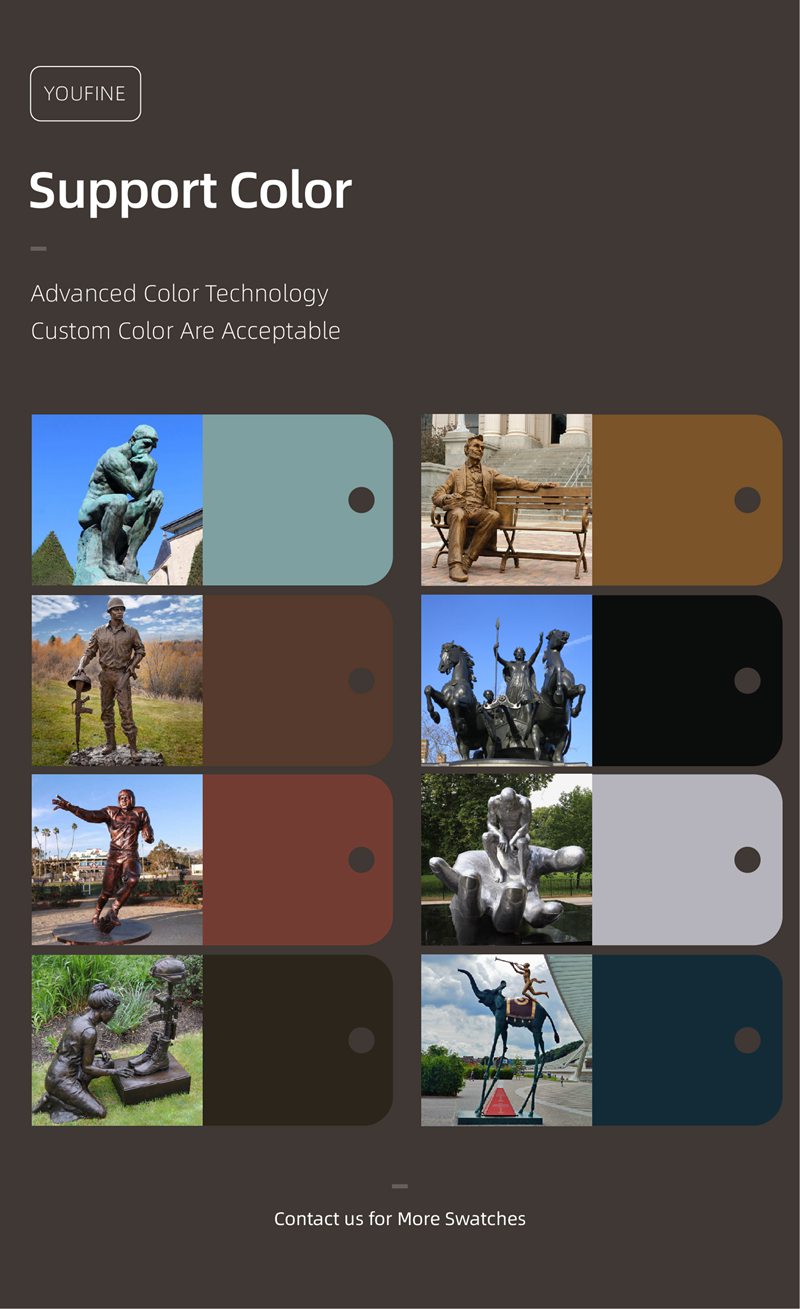 More Bronze Angel Statue Designs
These celestial beings come to life in various forms, each with its distinct design, capturing the essence of ethereal beauty in its unique way. YouFine's collection offers a spectrum of choices. These bronze angel sculptures are not mere artworks; they are embodiments of divine beauty and spiritual resonance, destined to become cherished focal points in any space they grace. Explore our selection and discover the perfect angelic expression that resonates with your soul.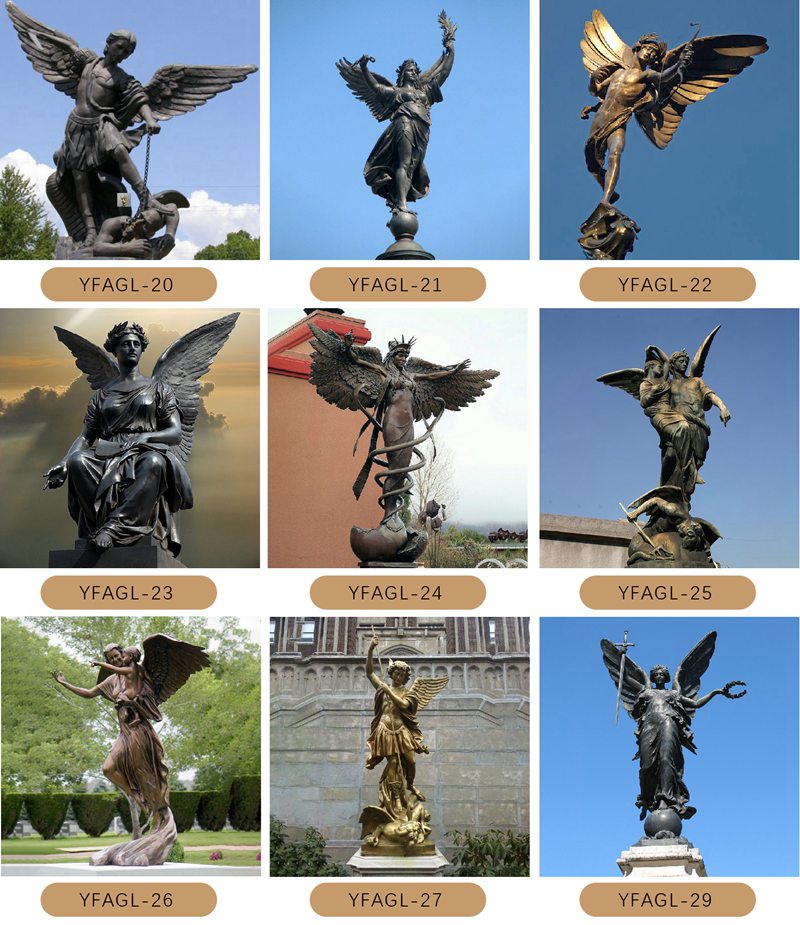 If you're interested in this bronze angel sculpture, please contact us immediately! YouFine, the whole team would always be here and ready to support you at any time! Contact us, to get a favorite quotation!
Get In touch with