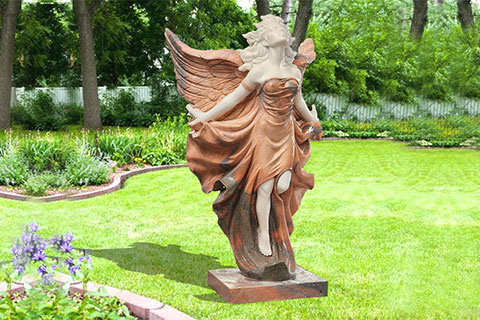 High-Quality Outdoor Life-Size Marble Angel Garden Statue on Sale
This exquisite life-size mixed-color marble angel statue is carved from natural pure white and beige marble materials. This highly realistic and vivid statue would show us every detail of a beautiful angel. It's a great choice for your garden.
Item Number: MOK1-231
Keywords: Marble Angel Statue
Size: customized size
Material: Natural marble, hand-carved, polished
Produce Time:7-35 days
Delivery time: 15-35 days
Packing: Wooden crate
Marble Angel Statue Introduction
This life-size marble angel statue is a breathtaking piece of art that exudes vibrancy in both its form and color. Its exquisite craftsmanship brings the angelic figure to life, capturing the essence of freedom and grace. The angel's flowing robes and delicate wings are meticulously carved, showcasing the skill and attention to detail of the sculptor.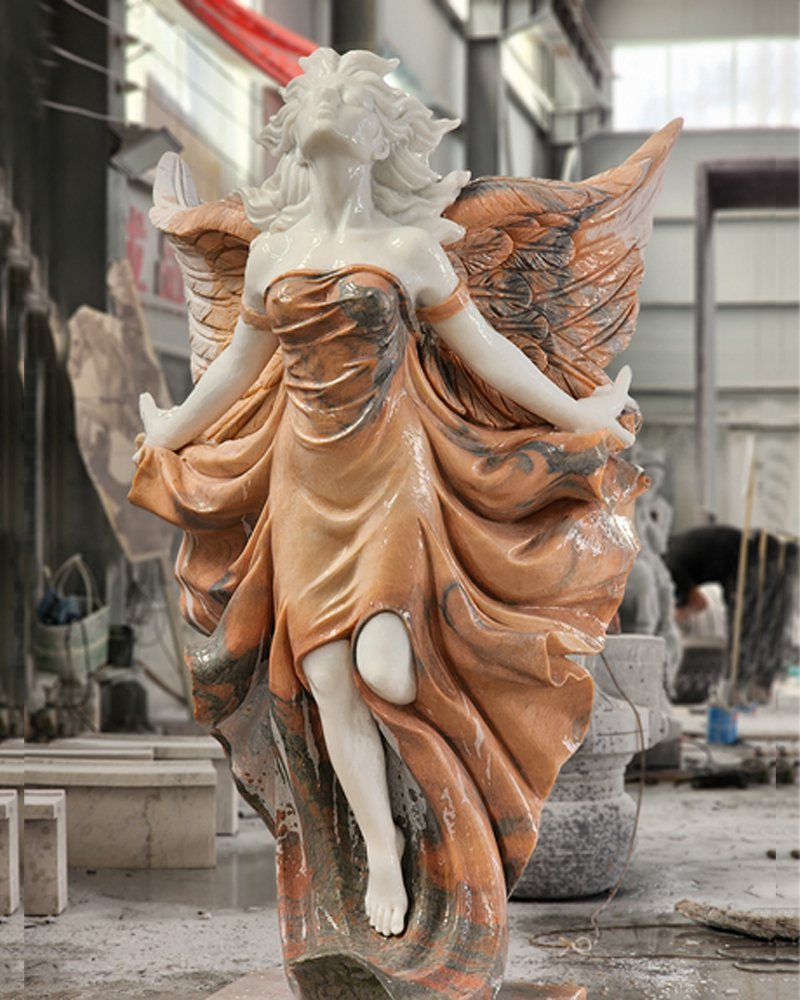 Finest Carving Skills
This exquisite angel sculpture gently closes her eyes and opens her hands, She wanted to embrace nature with both hands. Her long, flowing hair floated with the breeze and was very layered. The beautiful gown she is wearing is also floating in the breeze with layers of folds. The carving of this marble angel is unparalleled. Our artists have created this marble angel with great care and attention to every detail. This angel statue could be lifelike and amazing.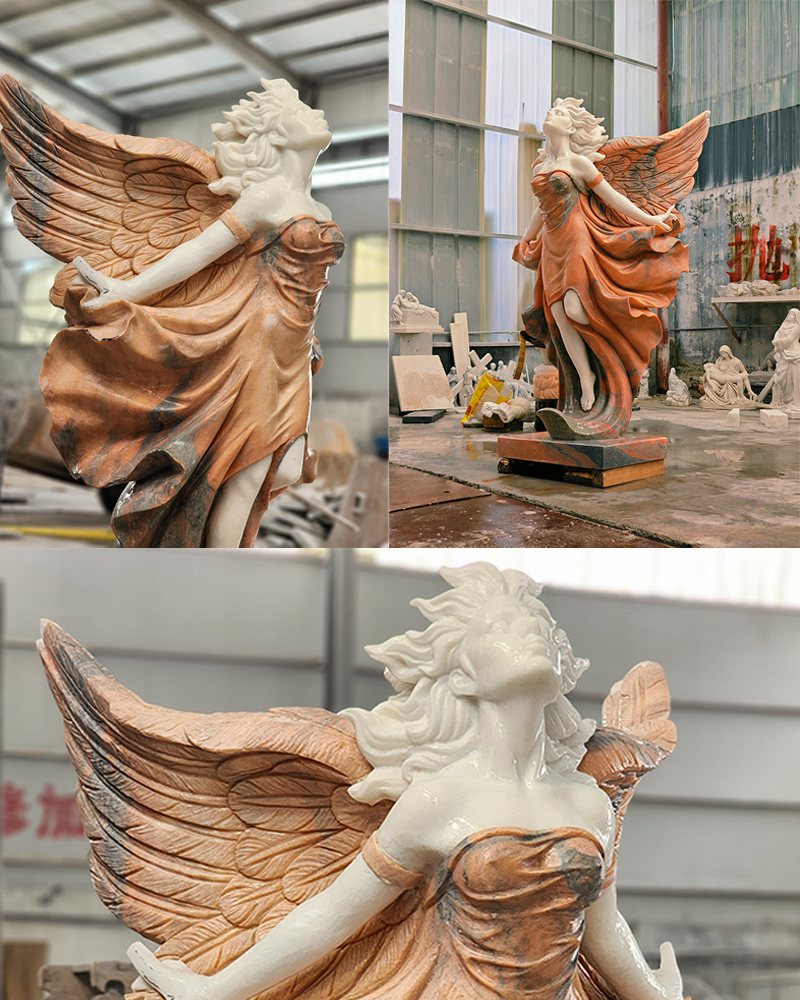 Safe Transportation and After-sale Service
If you choose YouFine, then You would enjoy a one-stop service. From early-stage project communication to final implementation and delivery, we provide course nonstop services for customers to reduce any intermediate links and improve efficiency. we would answer your every question during the process.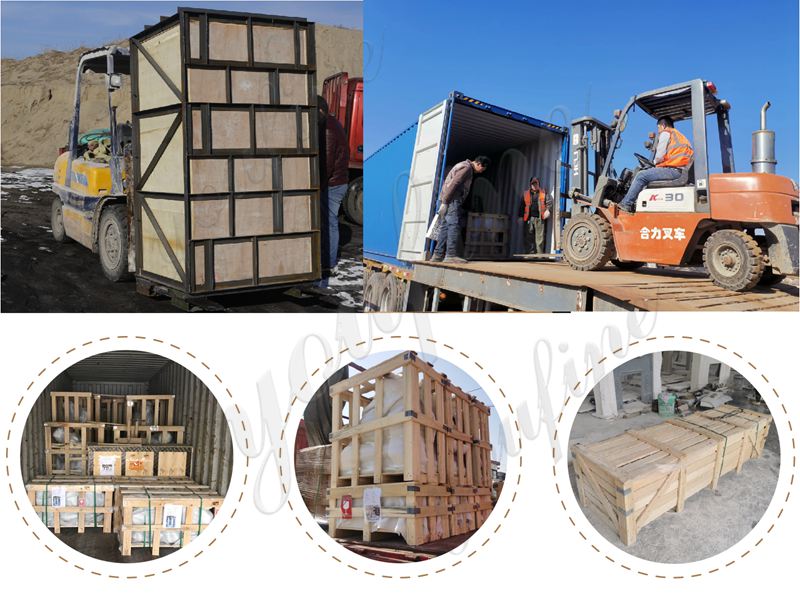 The Advantages of Youfine Art Sculpture
1.YouFine Art Sculpture is one of the Leading manufacturers and exporters, which has specialized in sculpture productions for over 40 years. Our factory boasts some of the industry's finest talents who approach marble carving with great dedication and reverence. Located in Quyang, the birthplace of sculpture.
2. Our artists have been studying the art of marble carving since their childhood. The art of sculpting and the spirit of workmanship runs deep in their veins.
3. Also, We provide customized service, we would design the statue according to your requirements. So if you are looking for a beautiful marble angel statue, we would make our dream come true.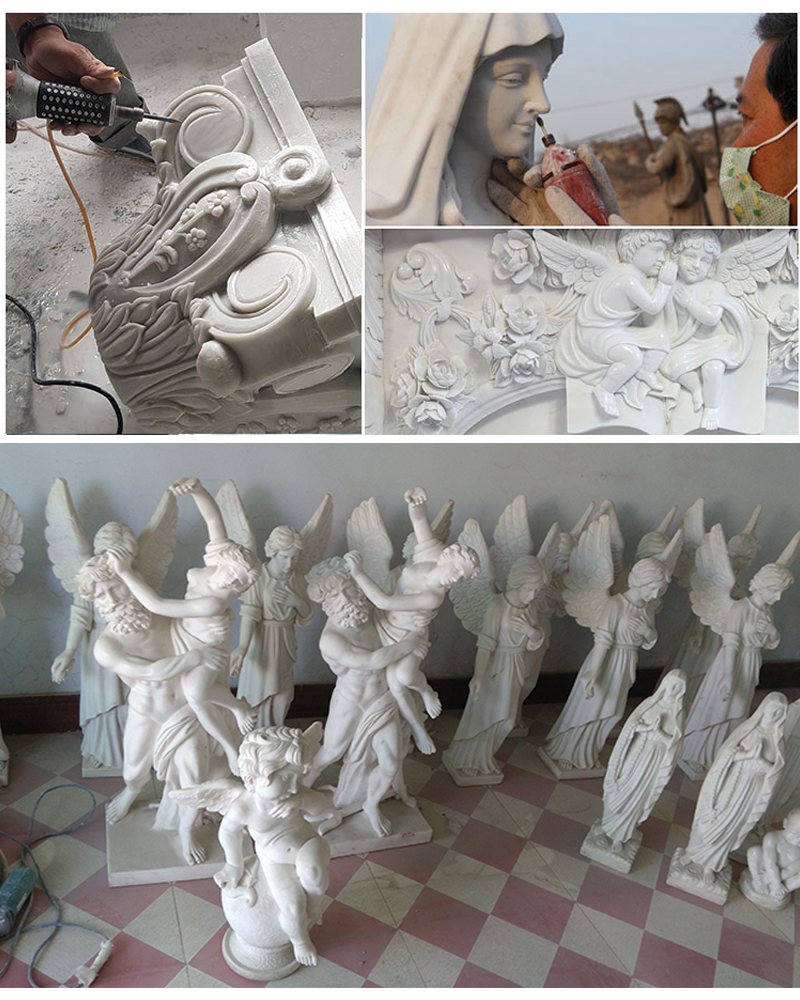 With high-quality details and the best quality factory prices, Our marble angel statue would get your satisfaction. please don't hesitate to contact us for more information
Get In touch with