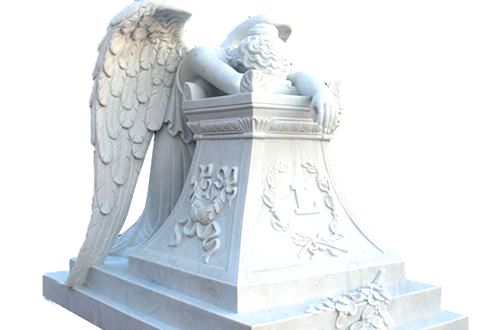 Hand Carved Weeping Winged Angel White Marble Tombstone for Sale MOKK-416
Item Number: MOKK-416
Size: Customized
Material: Natural Marble
Package: Strong Wooden
Insurance: Cover All the Risk
Process: Hand carved and Polished
Advantage: Factory Direct, Door to Door Delivery
Keywords 1: Crying Kneeling Angel Tombstone
Keywords 2: White Marble Angel Tombstone
This is Weeping Winged Angel White Marble Tombstone. An angel screams on the tombstone and prays for the dead. The design of it is very special, and it gives us a solemn and grand feeling. The little angel plays the music for the deceased, and the archangel prays for the dead, and may he go to heaven. The combination of angel and tombstone design is a creative design that is very popular in the West.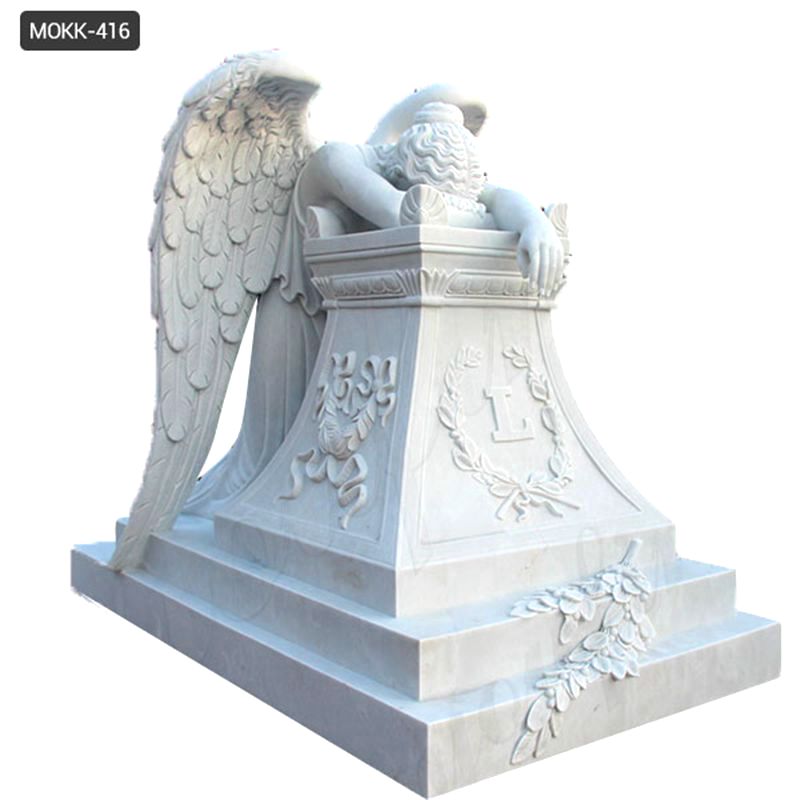 Weeping Winged Angel White Marble Tombstone can be installed no matter what direction you need. You can choose from a variety of sizes or designs. We use the finest materials for you to make. The inscription uses machine lettering, which is neat and beautiful. Our engravers have a wealth of experience, good carving, attention to detail and quality.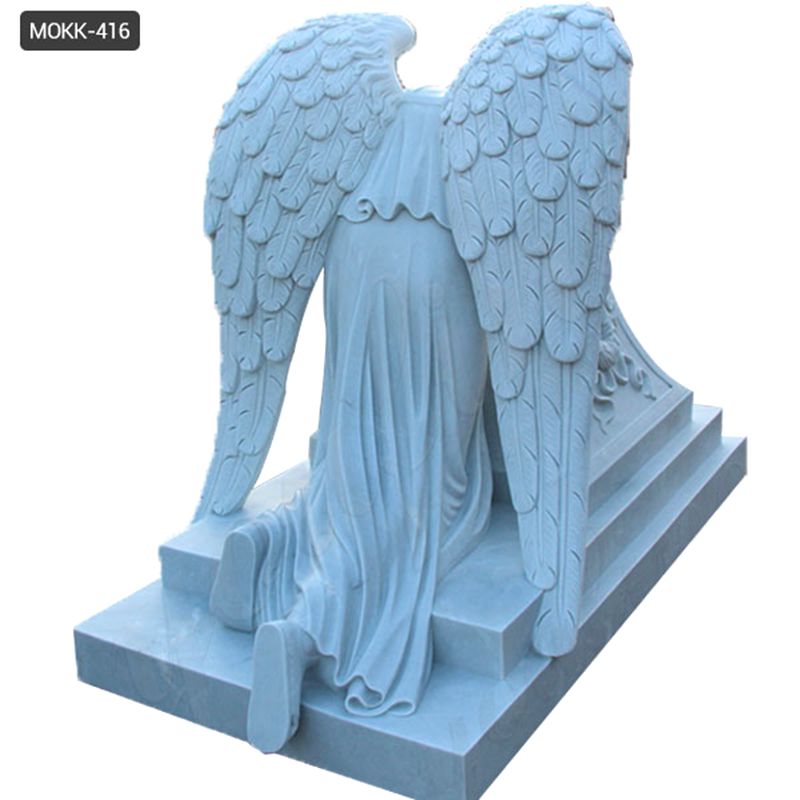 The Maintenance of Weeping Winged Angel White Marble Tombstone:
1.In the rainy or snowy days, muddy water or snow water should be brought in from the outside. It should be dragged and dried in a timely manner. Some stains are difficult to remove.
2.Take care to avoid damage to the marble surface caused by human accidental factors.
3.Take care to avoid chemical corrosion.
If my goods is broken when I get it, what should I do?
There exist two situation in the transport process. One is that the packing and goods are both broken, the other is the packing is okay but goods is broken. The former is our responsibility and the latter is logistic company's responsibility. We promise: no matter whose responsibility it is, as long as the goods is broken, we will try our best to send  you a new one in shortest time freely.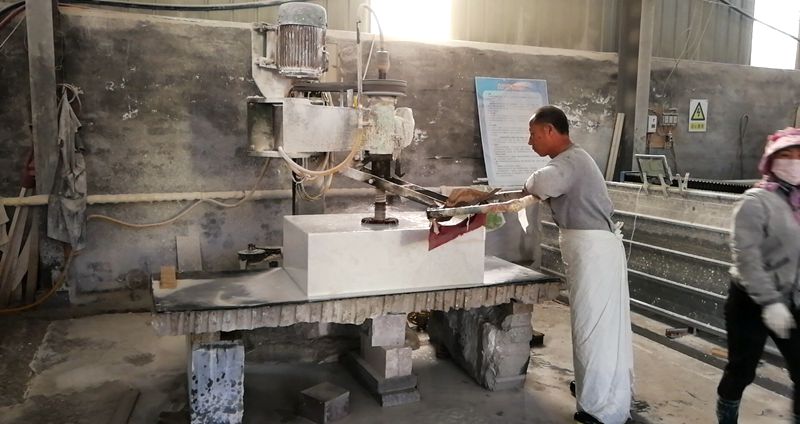 Welcome you visit our our factory,if you are interested in Weeping Winged Angel White Marble Tombstone or want to know more about catholic headstones,please contact with us,we are waiting for you all the time .
Get In touch with