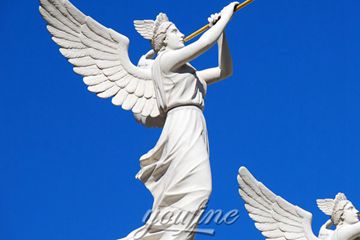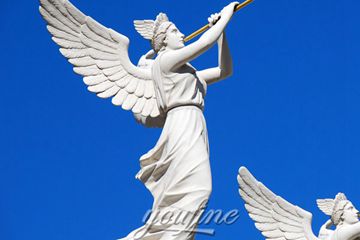 Life-size Trumpet Blowing Angel Marble Sculpture for Sale MOKK-276
Item No: MOKK-276
Material: Grade A Marble
Color: The Picture Color or Customized
Size: Life Size or Customized
Package: Strong Wooden Case
Service 1: Customized Service
Service 2: Trade Assurance
Keyword 1:God's horn marble statue for sale
Keyword 2:Trumpet-blowing angels life-size customized by hand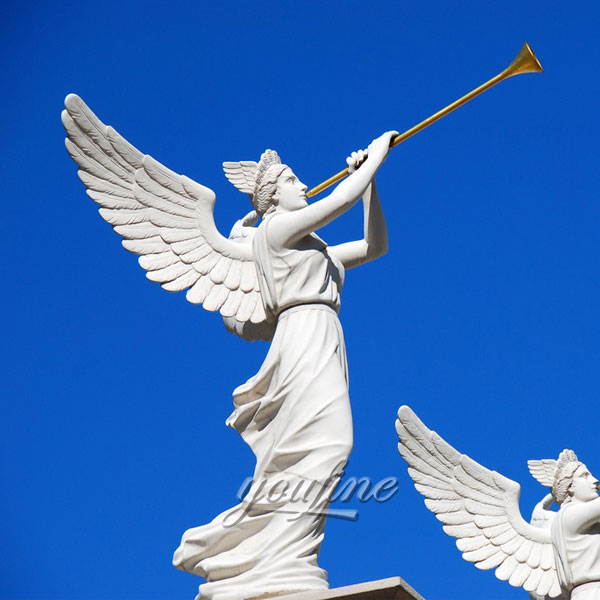 A row of Trumpet Blowing Angel Marble Sculptures standing on the complex pillars of Caesars Palace in Las Vegas, Nevada. Angels are pure and white. They look up to the sky and play the Golden Horn together. Their background is a deep blue sky with a soft pillow cloud on their feet. They can be used as pillars, fountains or their own gardens to decorate the top of the building.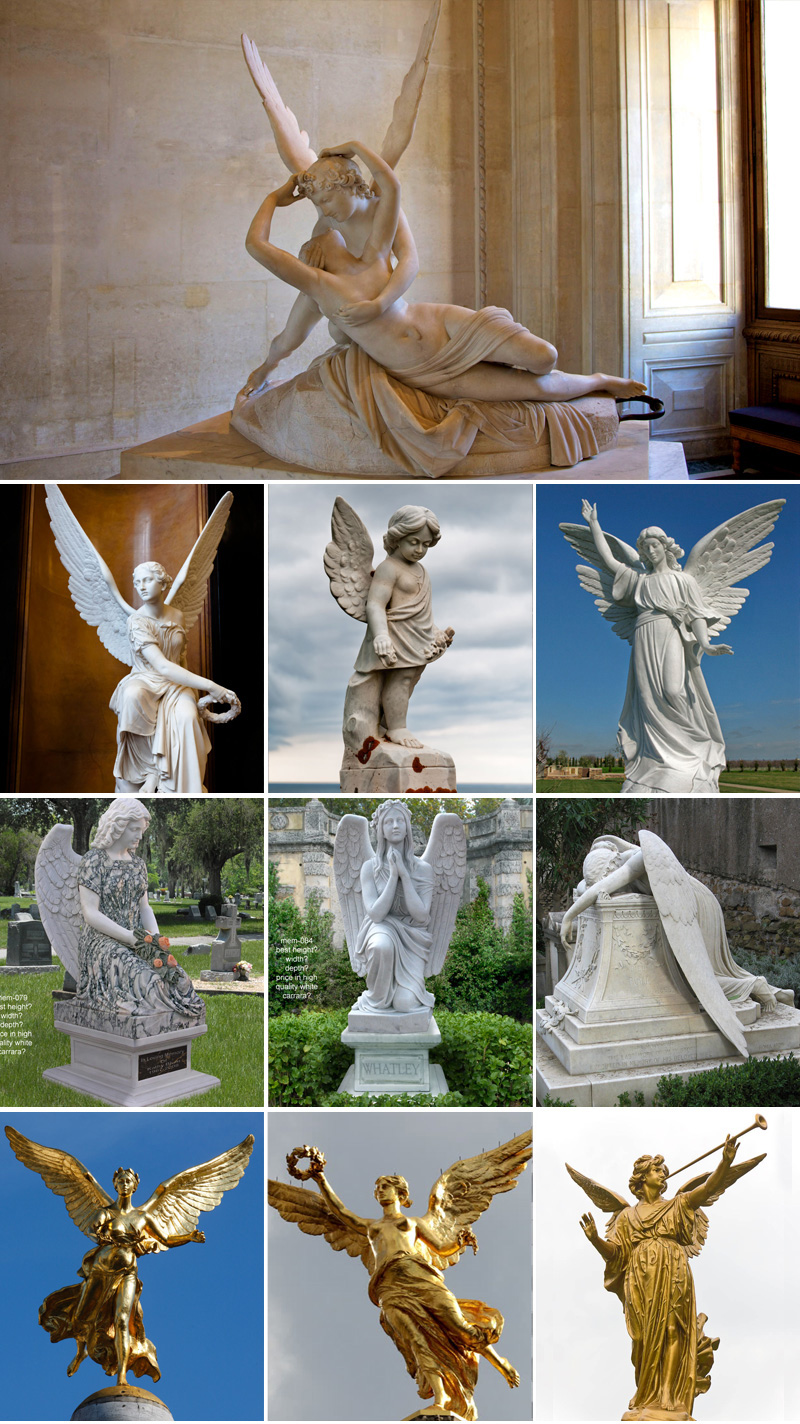 You Fine art sculpture, its focus on sculpture since 1983, is a reliable supplier!
As a 30-year-old factory, You Fine has about 15 top masters who specialize in Trumpet Blowing Angel Marble Sculptures . And we also have someone who specializes in carving Buddha statues, such as statues of Western masters, statues, angel statues, statues of four seasons, statue busts, abstract sculptures, statue lights, and more.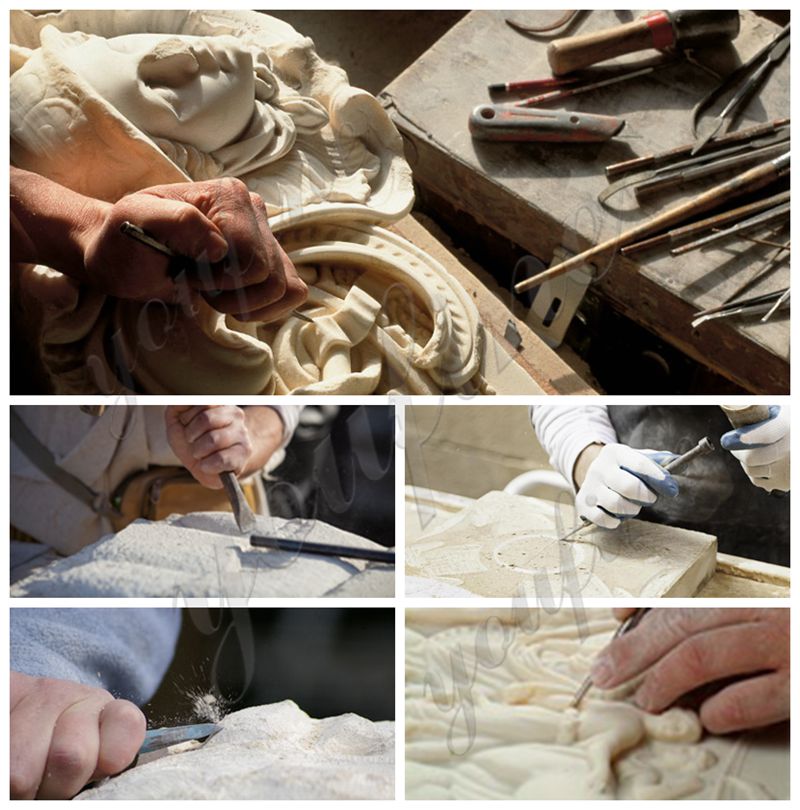 Guarantee policy about Trumpet Blowing Angel Marble Sculptures :
1) 30-year quality assurance:
All of our angel sculptures have our 30 years of quality assurance, which means that if you find any problems with the Trumpet Blowing Angel Marble Sculptures, you could quickly get close to You Fine to get the free necessary solution. In severe cases, funds will be recovered in less than seven days.
2) Lowest price guarantee:
Our price is not worth arguing because we are the marble sculpture manufacturer who blows the horn (our own foundry), not just the supplier. We make sure we negotiate to suit our artistic quality and our clients' budgets. However, compared to other companies' products, we always recommend that customers who insist on very cheap prices should also consider art standards.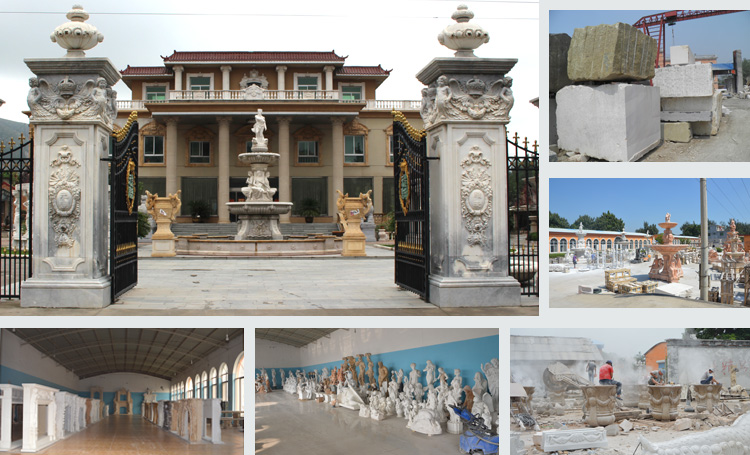 We could provide customized services for our customers, and you ccould also customize marble angel sculptures according to your requirements. Therefore, if you want to know more about Trumpet Blowing Angel Marble Sculptures, please contact us as soon as possible!
Get In touch with