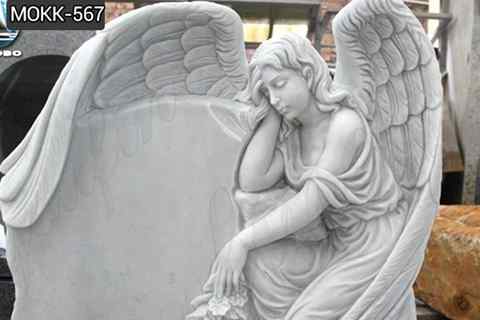 Custom Made Natural Stone White Marble Angel Monument for Sale MOKK-567
Item Number: MOKK-567
Size: Customized
Material: Natural Marble
Package: Strong Wooden
Insurance: Cover All the Risk
Process: Hand carved and Polished
Advantage: Factory Direct, Door to Door Delivery
Keywords 1: Angel Monument
Keywords 2: White Marble Monument
Introduction of Custom Made Natural Stone White Marble Angel Monument:
This tombstone with angel sculpture, the angel sits next to him, holding flowers in his hand, one hand holding the forehead, her wings guarding the tombstone and himself, seems to be to protect themselves and the tombstone. The combination of angels and tombstones is no longer a common design. Many people in modern times like to use this design.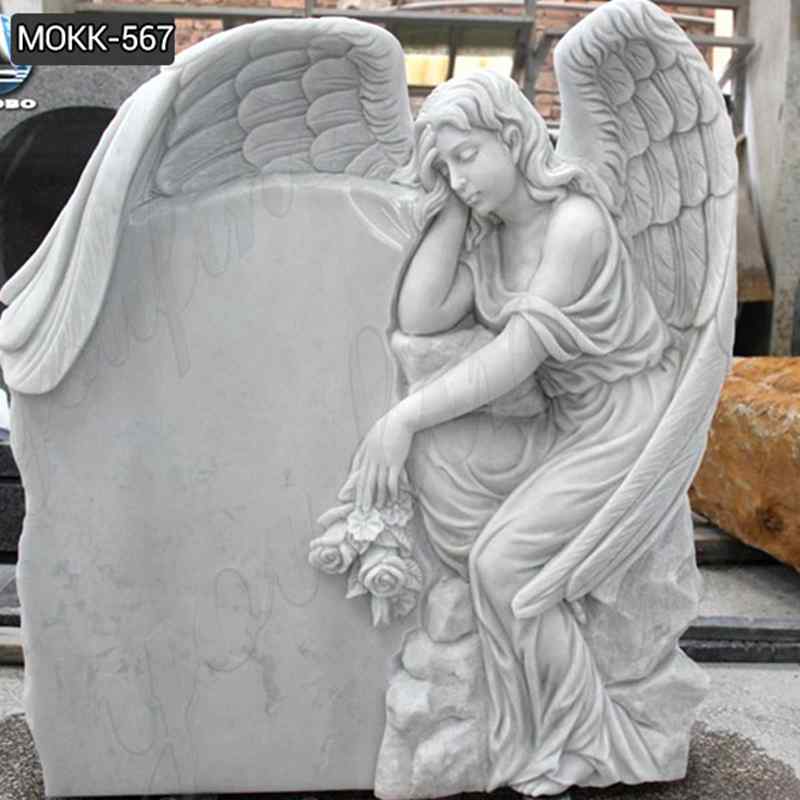 Significance of Custom Made Natural Stone White Marble Angel Monument:
Lundgren said: "The most important part of my job is to convince customers that they can't engrave too much content on the tombstone." Customers always want to mark as many as possible on the tombstone to represent the life experience of the deceased: for example The mascots of the deceased university, pet pigeons, their photos, a poem, etc. But these things will make the tombstone look like an advertising sponsor at the end of the TV series. Lundgren's advice is: "Lessis more".
You don't have to write your life on the tombstone after your death, by your descendants. In fact, you can do these things while you are still alive. Dioguardi calls it "pre-demand." In this way, your family members don't have to argue what you want to engrave on the tombstone – it is your own decision.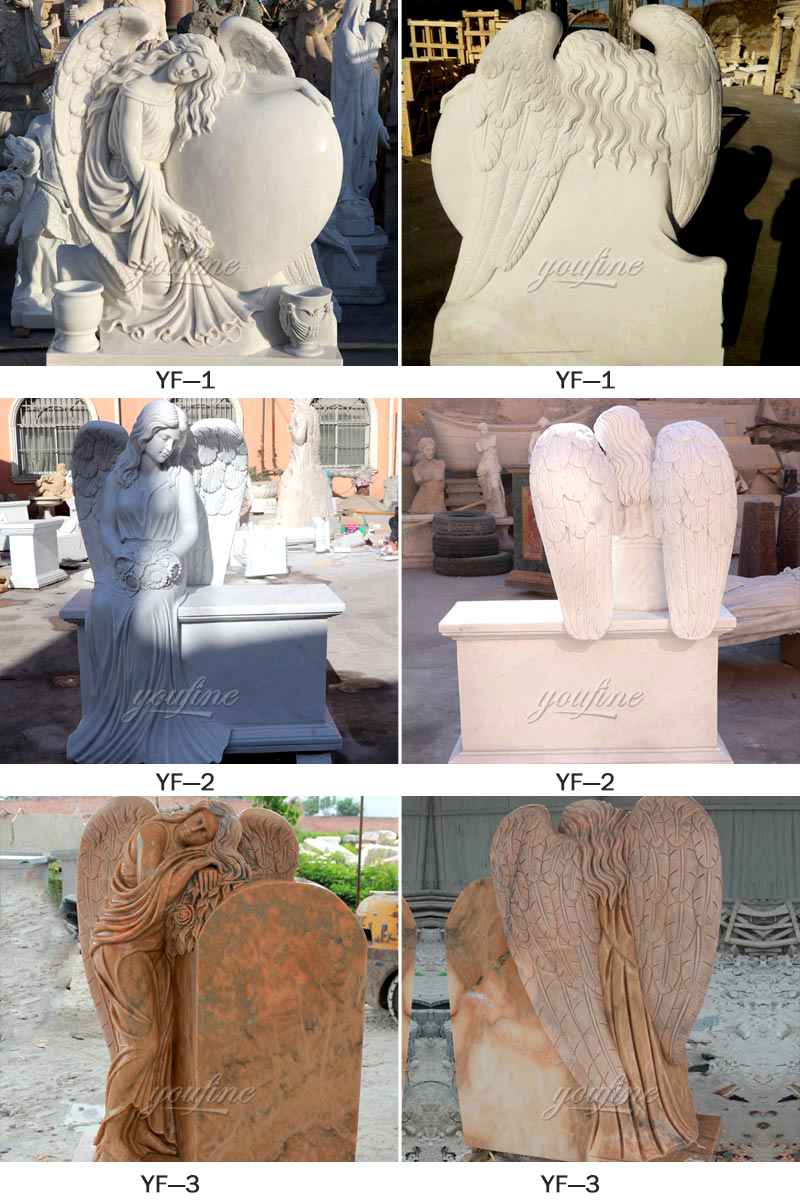 Important Thing of Custom Made Natural Stone White Marble Angel Monument:
Everyone has a different way of dealing with death. When someone close to you dies, some may decide to complete the tombstone immediately to express the commemoration, but for others, the process may take years. For those who are immersed in grief, even a contract to build a design tombstone requires considerable effort. Greg Lundgren, a tombstone designer from Seattle, said: "The most important thing you can do is to give sad people time and space to resolve their grief."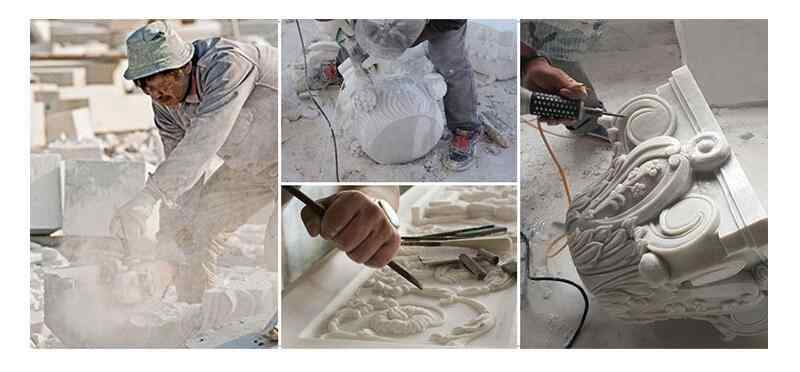 More Details:
As a sculpture manufacturer with more than 30 years of history, You Fine is professional in the angel tombstone industry. And we have more than 30 masters and exquisite carving techniques. We have a professional sales team, QC team, overseas installation team, etc.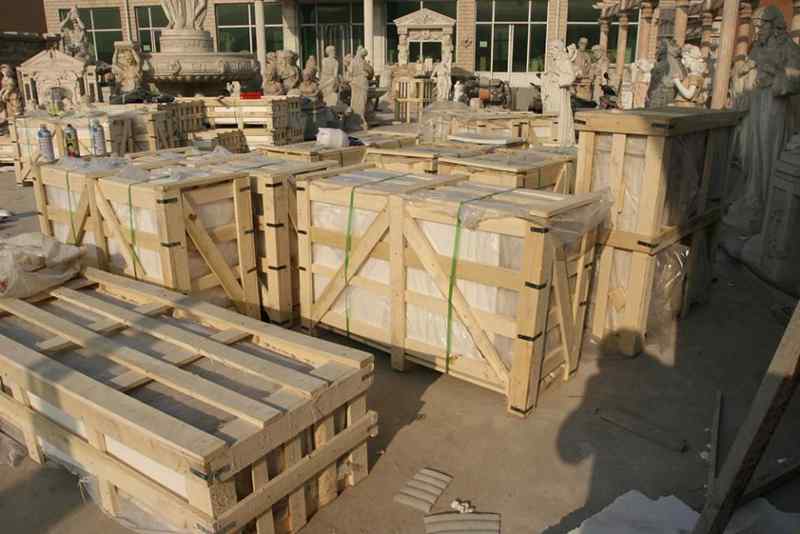 If you are interested in Custom Made Natural Stone White Marble Angel Monument, please feel free to contact us. We would offer you more details.
Get In touch with