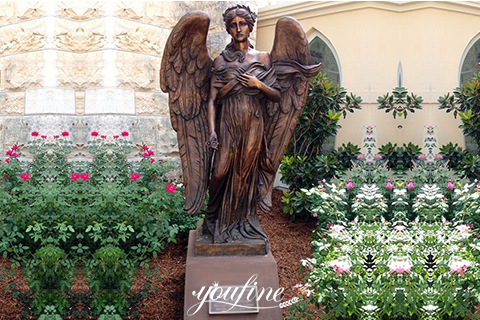 Beautiful Bronze Casting Angel Sculpture for Sale
High-quality bronze angel sculptures are for sale at YouFine factory. The bronze angel sculptures we made have good proportions, realistic images, and a high degree of reduction. More importantly, we would provide you with a factory price guarantee.
Item No: BOK1-425
Size: Customized Size
Material: Bronze
Insurance: Cover All the Risk
Package: Strong Wooden Case
We would see that this is a beautiful bronze angel sculpture. The angel is wearing a long gauze dress, with a pair of lifelike wings erected behind her back. We would see this angel's facial expression conveying to us an unending sadness. This kind of grief may be sadness and sympathy for the deceased, or it may be a message to God about the deceased. So this angel sculpture is very suitable for placing in places such as cemeteries.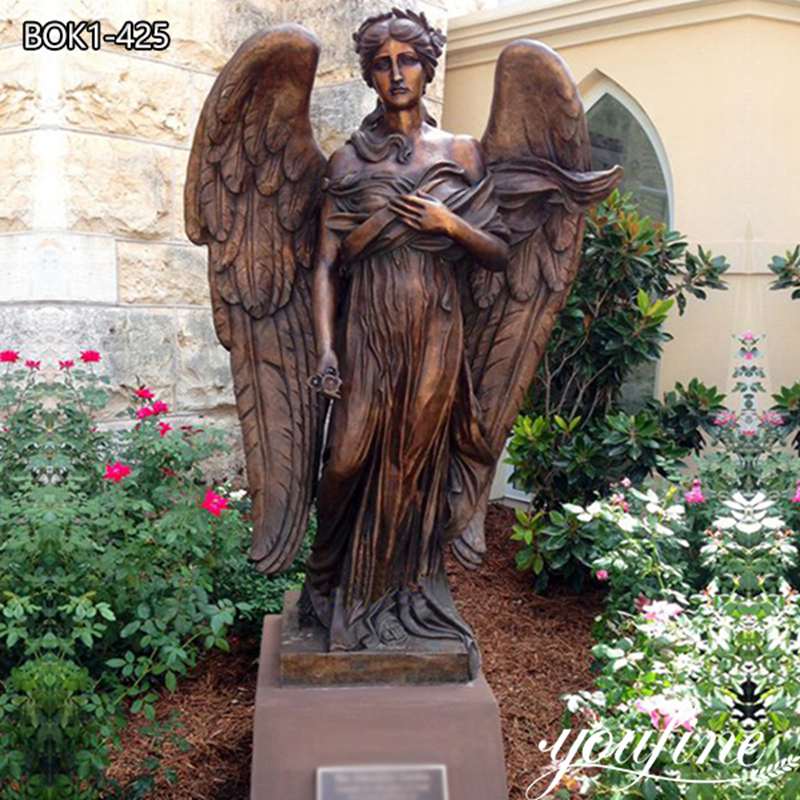 Professional Patina Techniques:
The artisans of YouFine factory use the patina method to color. The artisans in our factory would skillfully use this method to produce various unique colors. Moreover, the color of the bronze angel sculpture produced by this method is beautiful, and it would become more natural with the passage of time. These characteristics are effects that would not be achieved by ordinary coloring methods. Therefore, the bronze angel statues for sale in the YouFine factory have been greatly praised by many customers.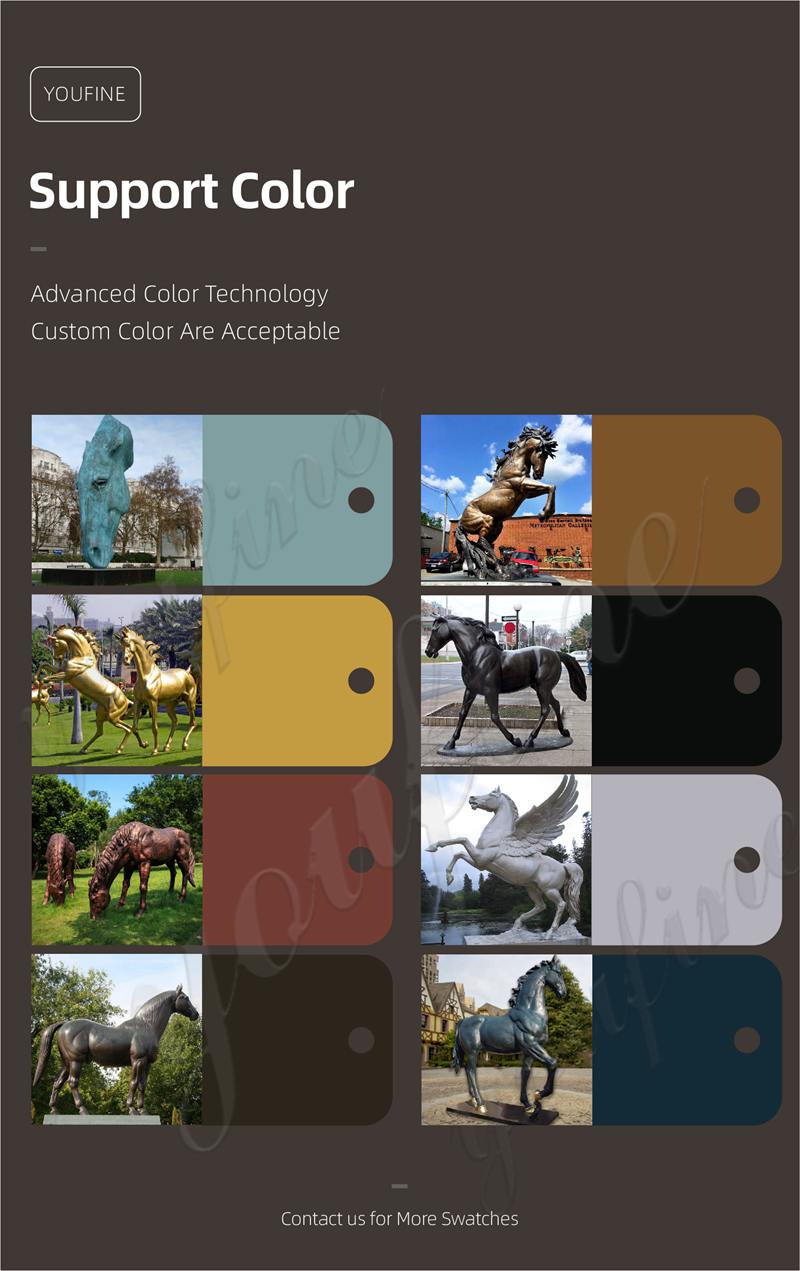 Realistic Image for the Angel Statue:
Bronze sculptures made by YouFine factory are often loved by customers because of their lifelike images. There are two main reasons. First of all, our artisans would make a 1:1 clay mold before making each bronze sculpture. Realistic clay molds would lay a good foundation for subsequent casting. Second, we use silicone molds during the over-molding process. In this way, the facial features and body details of the sculpted figures would be perfectly restored. Therefore, the life-size angel statues made by the YouFine factory are lifelike and have a high degree of reduction.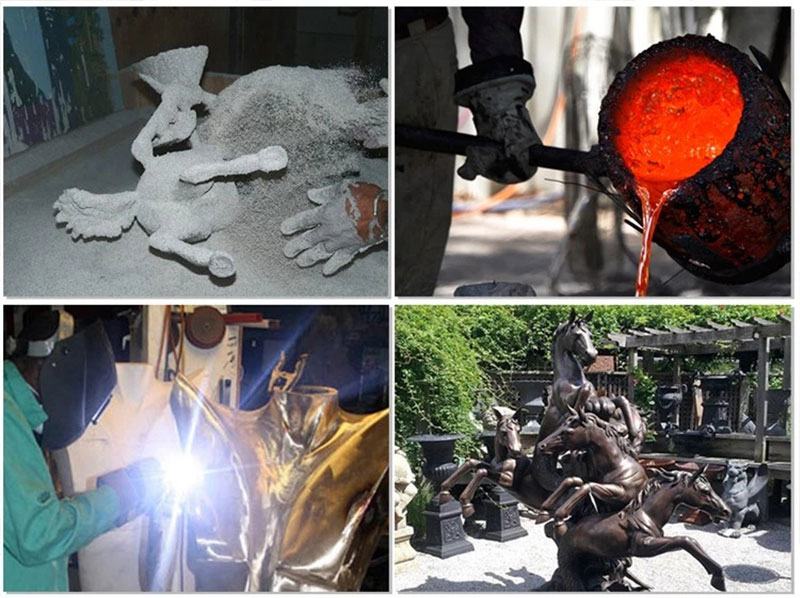 Strong Packaging:
YouFine factory has always paid great attention to product packaging. We would pack this bronze angel sculpture in a special wooden crate. This is a special wooden crate that is strong enough to provide good external protection. In addition, we would also wrap thick soft cotton on the surface of the sculpture. This kind of packaging measures has been tested by us for more than ten years, and it is very safe, which would ensure the safe arrival of your sculptures to your home to the greatest extent.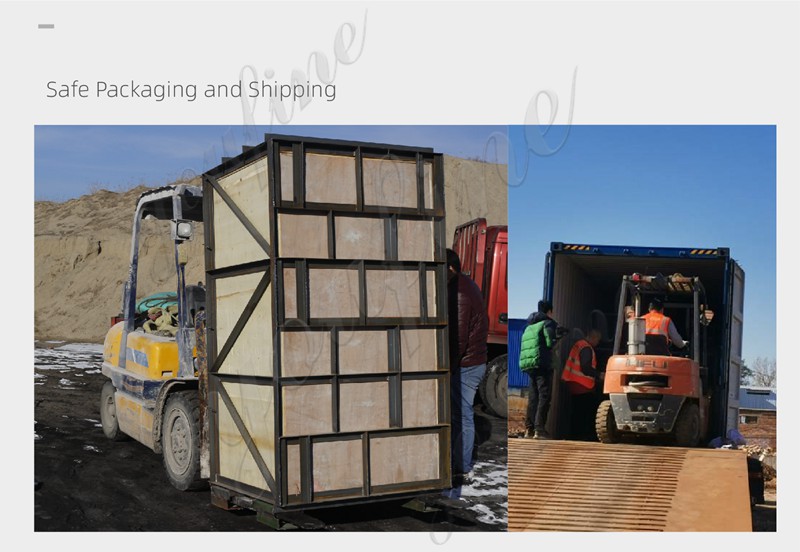 YouFine has always been committed to providing customers with high-quality sculptures. If you are interested in this bronze angel sculpture, please feel free to contact us.
Get In touch with